The rise of influencer marketing has consequently led to the rise of agencies offering content creation and management services specifically for influencer campaigns. By the end of 2022, influencer marketing is predicted to be a $15 billion industry with 66% of brands expected to increase their influencer marketing budgets in the next year.
What is an influencer marketing agency?
Influencer marketing agencies facilitate partnerships between brands and influencers (or content creators) to connect audiences with their products and/or services. These influencers often come with their own sizeable following, creative style, and built-in level of audience trust.
Types of influencer marketing agencies
There are a number of different types of influencer marketing agencies that can assist in specific areas of marketing depending on a brand's needs. These agencies include:
Recruitment: finding and vetting influencers appropriate for your target brand audience
Growth: provides data-driven performance marketing, media buying, and analyzing and reporting campaign results
Creative: assists with content creation and in-house production
Depending on your brand needs, you'll need to work with an influencer marketing agency that provides the support and expertise needed to run a successful influencer campaign.
Want the best marketing newsletter on the internet?
Of course you do!
Why work with an influencer marketing agency?
While some agencies choose to focus on specific channels or industries, top influencer marketing agencies should provide in-depth knowledge and experience across multiple social channels, areas of interest, and be able to work with brands and influencers of all sizes. Their job is to match brands and influencers in a more selective way in comparison to AI matching that some paid platforms provide. Many influencer marketing agencies have a roster of trusted influencers they work with and can provide expert analysis and assessment to reach a brand's awareness or conversion goals.
We've rallied together a list of the top influencer marketing agencies in 2022: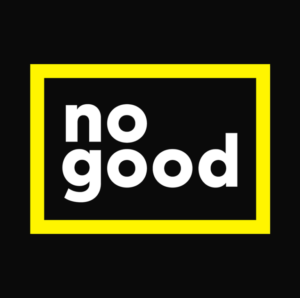 Specializes in: SaaS, E-commerce, DTC, B2B
Pricing: Inquire through website
Clients: Nike, Microsoft, P&G, Citi, Steer, Ghostery
NoGood designs and runs customized influencer campaigns that target communities authentically, driving revenue, and user growth. This influencer marketing agency specializes in helping startups of nearly every size, vertical, and business model grow by building services around insights and first-hand learnings. NoGood is connected with a vast network of influencers and knows what it takes to methodically help brands grow from one stage to the next holistically through influencer marketing. This team provides trackable and scalable insights that help any company walk away with a deeper understanding of what works and what's next.
Specializes in: CPG, DTC
Pricing: $50,000 minimum
Clients include: McDonalds, Walmart, Payless, Southwest Airlines
Founded in 2011, HireInfluence has become an influencer marketing agency of choice for some of the world's most prominent brands. Solely dedicated to influencer marketing, HireInfluence delivers fully-managed, intent-driven campaigns by providing creative talent sourcing and placement, paid media management solutions, a full production studio, and management of on-site brand promo and events. HireInfluence is a one-stop shop for end to end influencer campaigns.
Specializes in: Music, Apps, Toys, eCommerce, Beauty
Pricing: $15K – $1M
Clients include: Google, Snap, Sony Music, Dunkin', Universal Music, BudLight, Warner Music Group
The Influencer Marketing Factory is one of the top global influencer marketing agencies that help brands get in front of Gen Z & Millennials on TikTok, YouTube, and Instagram. Its team supports brands and companies sets KPIs, identifies the right influencers, works on creativity, manages contracts and deliverables, and takes care of reposting and digital ROI analysis.
Specializes in: CPG, E-Commerce, Fashion
Pricing: $25k – 100K
Clients include: Sephora, Coca Cola, Saks Fifth Ave, Uniqlo
Obviously is a full-service influencer marketing agency that guides clients through every step of the process and tailors each campaign to brand needs. With a database of 400,000 influencers across several major channels, they can create innovative marketing packages of any size or complexity. They handle all aspects of the influencer marketing experience including communication, product shipment, and analysis.
Specializes in: Saas, CPG, E-Commerce
Pricing: Inquire through website
Clients include: Audible, HelloFresh, LG, Unilever, Pringles
Kairos Media has a team of innovators, storytellers, and social experts that create impactful, creative-led campaigns to deliver strong ROI for clients. Their award-winning team does social and digital planning, media buying, and audience analytics with their proprietary software, Kairos Insights. They target and activate sector-leading influencers who are guaranteed to produce results.
Specializes in: E-Commerce, CPG
Pricing: $20,000 minimum for a single campaign or $15,000 a month for a 3-month minimum
Clients include: Revlon, Tyson, Vera Bradley
Carusele is an influencer agency that provides either full-service program management or support services for in-house teams to connect brands and consumers through authentic content. Carusele understands the problem with most influencer marketing models is the lack of ability to generate and measure real business results, so their approach uses real-time data to optimize programs daily in an effort to generate the most efficient results. These programs provide competitive pay-per-click advertising and drive a measurable sales lift for clients.
Specializes in: CPG, Financial and Insurance, Travel
Pricing: Inquire through website
Clients include: Kelloggs, Lincoln, Puma, Bose
Open Influence unlocks creative and strategic insights that elevate campaigns with best-in-class content, resulting in brand experiences that celebrate individual creativity. This team believes in real humans loving real humans. They produce contagious creativity that sticks with consumers long after they've scrolled away. They act as an extension of your team, ensuring that all parties remain aligned and are committed to the purpose. The also have their own
Specializes in: SaaS, E-Commerce, CPG
Pricing: $50-$500K
Clients include: Samsung, Marshall, UnderArmour, Nivea
IMA Agency, formerly known as Fashiolista Agency, executes effective strategies based on brand DNA. They handpick the right influencers every time for conversion-led campaigns. With 10 years of experience, this team has developed countless campaigns over a variety of countries with hands-on execution, underpinned by in-depth reporting. They also can call their in-house production team and performance marketers when needed, as an added perk.
Specializes in: SaaS, CPG, DTC
Pricing: £3000 minimum spend
Clients include: BurgerKing, Benefit Cosmetics, Sony Music, Boohoo
Fanbytes has one priority and that is helping brands reach Gen Z audiences. The U.K. based agency utilizes their proprietary analytics platform to create end-to-end influencer marketing campaigns with an emphasis on actionable metrics including expected clicks, installs, and branded engagement. Fanbytes sticks to where where 13-25 year-olds congregate: TikTok, Snapchat, Instagram, and YouTube. Their two-pronged strategy of organic and paid social campaigns guarantees reach and engagement.
Specializes in: CPG
Pricing: Inquire through website
Clients include: Coty, Dean and Deluca, A&E, Walgreens
Influence Nation has a database of over 3,000 influencers across several consumer verticals and social platforms. These influencers are ready to create original, high-quality, appealing content to drive engagement for your brand in a relevant way with your target audience. Partnerships with Influencer Nation include brand storytelling, content syndication/amplification, consumer product reviews, marketing research, and consumer insights.
Specializes in: SaaS, CPG, DTC, B2B
Pricing: $50-$500K
Clients include: Airbnb, Amazon, Draft Kings, Blue Apron
Data is at the heart of everything NeoReach does including developing an algorithm that has created a database of over 3 million influencers and a new method for calculating ROI which they call Influencer Media Value (IMV). This metric is specific to influencer campaigns and sponsored posts and is better suited to large companies that also regularly spend money on traditional print and broadcast advertising channels.
Specializes in: CPG, B2B
Pricing: Inquire through website
Clients include: Clinique, Fiat, Venus, Mediacom
Leaders have 10+ years of experience. The agency has driven 1200+ campaigns utilizing a data-driven approach and creative strategies to find top influencers, drive social engagement, and make a positive ROI impact. The team's ambassador model leverages what they call "the hippest people," who are authentic, credible, and mostly, have a loyal community of followers to build buzz for your brand.
Specializes in: CPG, E-Commerce
Pricing: Inquire through website
Clients include: Il Makiage, 20th Century Fox, Georgia Pacific, HGTV
Socialfly is a full-service social media marketing agency that is women owned and operated. Socialfly specializes in full campaign strategy and management with an extensive database of social influencers to boost brand presence. They manage media planning, growth hacking, and analytics so that your brand can focus on the results.
Specializes in: SaaS
Pricing: Inquire through website
Clients include: Google, Facebook, Amazon, Wix
Audiencly makes influencer marketing easily accessible to any company, developing successful influencer campaigns through extensive analysis. Their influencer management process includes sponsoring, channel management, creative, event management, and product distribution. Their portfolio of popular and well-known influencers produce daily content on platforms like Youtube, Twitch, and Instagram to grow your brand's reach.
Specializes in: CPG, SaaS
Clients include: Microsoft, PetSmart, Dial, Renuzit
Pricing: Inquire through website
August United is a full-service influencer agency providing an array of services including strategy, activation, network development, and content creation. This team believes in the sea of sameness. Influencers can create a ripple effect to an endless variety of communities. Their pairing of thumb-stopping social media strategy, with agile execution, has led to success for dozens of clients.
Specializes in: CPG, E-Commerce, SaaS
Pricing: $50-$500K
Clients include: Gillette, TikTok, Airbnb
Sugarfree ensures proactive, real-time communication while creating authentic, data-driven campaigns. This includes content creation, strategy direction, influencer recruitment, contracting, and reporting. The team is a diverse group of marketing professionals, social media gurus, talented creators, and data analysts, all working together to create a seamless experience. Their authentic campaigns get to the heart and soul of your brand story.
Specializes in: CPG, E-Commerce
Pricing: Inquire through website
Clients include: Birchbox, Panera, Nutrafol, Klarna
Social Studies was named the fastest-growing influencer agency by AdWeek. Their discover-amplify-authenticate method connects innovative brands with ideal talent, manages campaign strategy, and draws measurable insights, which allow brands to rinse and repeat. Their blog is an added bonus for staying up to date with the latest influencer trends.
Specializes in: SaaS
Pricing: Inquire through website
Clients include: Symantec, Survey Monkey, Zendesk, Geico
Go Fish promises to increase brand awareness and engagement by forming and growing ongoing relationships with influencers across a variety of niches. Along with influencer marketing, this team specializes in SEO, online reputation management, conversion rate optimization, for both local and national businesses.
Specializes in: SaaS, CPG, DTC
Pricing: Inquire through website
Clients include: LG, Allstate, Birchbox, Regis
Sundae Collective provides a mix of brand stewardship, creativity, and performance to deliver on brand goals with real-time content and media optimization. Borne out of cultural powerhouse 72andSunny, Sundae is reinventing the agency model to deliver real-time content and media optimization through performance marketing, paired with the strategy and service of a creative agency.
Specializes in: Saas, CPG
Pricing: $25-$500K
Clients include: Calm, Crayola, BudLight, FaceMoji
Viral Nation helps both influencers develop their business, and maintains relationships with a collection of companies and brands to secure ideal partnerships for every social campaign. Their award-winning, full-service campaigns go beyond the post, with paid boosting, whitelisting, retargeting, and experiential capabilities.
Specializes in: CPG, Fashion, SaaS
Pricing: Inquire through website
Clients include: M. Gemi, Minibar, Squarespace, Equinox
Village Marketing concepts campaigns and matches the most influential social media personalities to the right brands to create content that feels human. Their collective guides the entire creative process with community dialogue in mind. From content production to influencer events, the all-women team connects offline experiences to online communities.
Specializes in: B2C, E-commerce, DTC
Pricing: $25,000+
Clients: Facebook, LG, Blue Apron
Mediakix was founded in 2011 and is one of the very first agencies involved in influencer marketing. They have a young, creative, and vibrant team that is determined to connect brands, of all sizes and industries, with highly touted social media influencers. Mediakix has run influencer marketing campaigns for some of the biggest brands in the world and was recognized by inc 5000 as one of the fastest-growing companies in the industry.
Specializes in: B2C, E-commerce, DTC
Pricing: Inquire through website
Clients: Pepsico, BMW, Bose
Billion Dollar Boy is a unique creative agency that has over 50+ employees and works across London, New York, and New Orleans. The agency has worked with some of the premier brands in categories including beauty, fashion, retail, lifestyle, consumer goods, food and beverage, and automotive. Their work has reached 38 countries, and the company believes in diversity and inclusivity in influencer marketing.
Specializes in: E-commerce, DTC
Pricing: Inquire through the website
Clients: Uber, Ali Express, WeWork
Founded in 2014, Zorka.Mobi combines creative influencer marketing with performance marketing to create innovative advertising campaigns on the biggest social media platforms like YouTube, TikTok, Snapchat, and Facebook. The company has a strong client base with some of the fastest-growing and private companies in the world. Zorka.Mobi excels in creating content and influencer campaigns that are fun, exclusive, and scalable.
Specializes in: B2C, E-Commerce
Pricing: Inquire through the website
Clients: Amazon, Walmart, Neutrogena
The Motherhood agency has been around for more than a decade and is one of the earliest agencies to implement influencer marketing. This influencer marketing agency delivers exceptional work. The agency connects brands with their most important audiences through strong influencer campaigns. The campaigns are smart, fresh, and strategically positioned to reach the most people and drive engagement.
Specializes in: Influencer Marketing, Photography, Brand Management
Pricing: Inquire through website
Clients: Constellation Brands, Swiffer, Liingo Eyewear, Swiss Gear, Claire's, Pact, Foster Grant
With the purpose of inspiring millions with micro-influencers, ApexDrop is a growth marketing firm that develops and offers top-tier marketing services for its partnering brands. Built by a group of passionate marketers, the agency understands the need for community-building around a brand. ApexDrop will help you build the most influential communities for your brands and take them to new heights with authenticity at its core.
Specializes in: TikTok Marketing, Social Media Marketing, Influencer Marketing
Pricing: Inquire through website
Clients: Lyft, Disney, Netflix, Amazon, Aerie, Adobe, American Eagle
A group of marketing executives, social media pros, developers, and influencers, Ubiquitous is a full-service influencer marketing agency that improves its clients' social media presence through creator-led organic content. Using predictive analytics and machine learning through their unique strategy, the agency solves any influencer marketing challenges. Whether it's brand awareness or developing an incredible growth strategy, Ubiquitous will be there for you.
Specializes in: Strategy & Planning, Optimization, Relationship Building
Pricing: Inquire through website
Clients: Simon, Neutrogena, Hanes, Kidz Bop, EOS, Pepsi, Walmart, Brilli
Solving critical business goals for their customers including those of reaching target audiences and achieving conversions, The Shelf is a full-funnel influencer marketing agency pioneering in data-driven influencer marketing. By creating authentic and relatable stories through their choice of influencers, the agency helps its customers reach their targeted audiences. The Shelf differentiates itself from its competitors through its innovative technology that discovers and indexes millions of influencers for campaign success.
Specializes in: Mobile Strategy, Design & Development, Video Production
Pricing: Inquire through website
Clients: eBay, Google, Samsung, Dunkin', Uber, Pfizer, NYFW, Nielsen, Reddit
Moburst is a mobile-first marketing agency that will go deeper than any other agency to ensure its clients meet their brand awareness goals by leveraging the power of brand ambassadors. To make sure your voices are heard by the right audience, the agency will find the right influencers for your campaign through a comprehensive analysis of their follower base and engagement rates. Let Moburst take your brand to the next level by engaging with the right influencers to achieve your growth goals.
Specializes in: Influencer Marketing
Pricing: Inquire through website
Clients: N/A
Helping brands connect with their audiences through influencer marketing and achieve ground-breaking results, MoreInfluence is no ordinary influencer marketing agency. Bringing over 35 years of experience in marketing and advertising, the agency's mission is to help companies connect with authentic creators that align with their brand's values and goals. MoreInfluence executes its strategy with creativity, thoroughness, and precision, all with the goal of helping its clients reach their target audiences effectively.