There has been a massive shift in tech and internet businesses in Europe in recent years. This continent is one of the top markets and hotspots of new and innovative companies across France, the United Kingdom, Germany, and more. With the emergence of innovative companies, Europe has also seen a rise in digital and marketing agencies divided into growth, design, development, and more. To help you find the best partner for your business, we have researched this list of some of the best marketing agencies in Europe that can help you reach success.

This blog will introduce you to some award-winning marketing agencies across Europe that specialize in growth marketing, digital marketing, SEO, paid media, branding, social media marketing, and influencer marketing.
Here is our list of the best 22 marketing agencies in Europe in 2023:
NoGood
Mars Spiders
Viral Nation
TUYA Digital SEO & Digital Marketing
AKQA
84. Paris
Jung von Matt
Keplar Agency
Codedesign
Mother
Immersive Garden
Vytvir
Mando
UNRVLD
Loop
Sharobella
La Teva Web
Cue Blocks
Earnest
Velocity Partners
Delante
Netpeak
Description: NoGood has years of experience in the European markets and has helped numerous companies breakthrough here. The agency understands the customer base and creates strong marketing campaigns and messaging that speaks to this audience. NoGood continues to grow its client base in the European markets and has discovered insights across multiple verticals including growth marketing, go-to-market strategies, and more.
Year Founded: 2017
Team Size: 50-100 employees
Services: Growth Marketing, GTM Strategy, Idea Validation
Clients: Bytedance, Intuit, Fratelli Carli, Nike
Case Studies:
Description: Mars Spiders is a young company, located in London, UK, with a collective of digital programmers, app developers, and digital marketing specialists. They specialize in custom mobile app and website development and design. Mars Spider has already been awarded 5 times.
Year Founded: 2013
Team Size: 11-50 employees
Services: Ideas & Innovation, App Design & Development, Web Development & Design, Content Management & Copywriting, Video Production, Photography
Clients: Metadiet, The British Library, CC Collect
Case Studies:
Description: Viral Nation offers a full range of digital marketing services. Their ability to dig deep and make the connection between audiences and brands makes them a smart B2B agency to work with. It has offices in UK and Copenhagen for European clients. Viral Nation also offers a strong performance-based and analytical approach to digital marketing that any B2B brand that takes ROI seriously will appreciate.
Year Founded: 2014
Team Size: 51-200 employees
Services: Influencer marketing, Brand Strategy, Content Creation, Paid Media, Earned Media, SEO, CRM Implementation, Marketing Audits, Research Audits, Paid Placements, Sponsorship and Experiential, and Email Lead Generation
Clients: Campbelle, Oculus, Canon
Case Studies:
Description: Based in Romania, TUYA Digital provides various digital marketing services – from webpage design to content creation and social media campaigns, from e-mail marketing and SEO to growth hack strategies for increasing sales. When you work with the SEO and digital marketing specialists at TUYA Digital, you are working with an agency that is recognized in the digital marketing industry for its efficiency and hacking skills. In addition, their digital expertise has been appreciated and rewarded with many prizes in digital marketing competitions such as Webstock or E-Travel Conference. Her goal is to get her clients more leads with the help of her SEO and digital marketing expertise.
Year Founded: 2010
Team Size: 2-10 employees
Services: SEO, Page Optimization and Link Building Strategy, PPC, Search Engine Marketing, Complex Strategy with Link Building, PPC campaigns, Content Marketing. Local SEO, Social Media Marketing.
Clients: Navan Jobs, BCP Legal, VALAHIA.NEWS
Case Studies: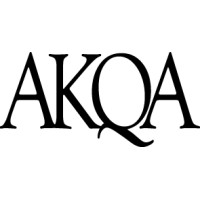 Description: AKQA is a design and communications company that employs 2,200 professionals in 29 studios across five continents, including London. Awarded two Cannes Lion Grand Prix's in 2019, and recently named by Gartner and Forrester as one of the world's leading experience design and innovation agencies.
Year Founded: 2001
Team Size: 1,001-5,000 employees
Services: Design and Innovation, Customer and Brand Experience, E-commerce Optimisation, Community and Influencer Engagement, Cognitive Science and Artificial Intelligence, Data Science, Media Planning, Media Buying, Search Marketing
Clients: Nike, Levi's, Minecraft
Case Studies:
Description: 84. Paris is a creative agency. They help brands to connect with new generations, and deliver creative, strategic, and innovative solutions to help brands with new challenges, managing every touchpoint.
Year Founded: 2013
Team Size: 11-50 employees
Services: Design, Art Direction, Creative development, Film, Print production, Mobile strategy, Design, Web Development, SEO, Social media management, Media planning
Clients: Adidas, BMW, Biotherm Home
Case studies: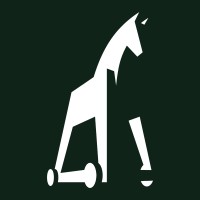 Description: Jung von Matt is – in terms of awards for both creativity and efficiency – the most successful advertising agency group in German-speaking countries. The agency offers its clients creative and efficient marketing communication across all channels and disciplines. Jung von Matt was founded in Hamburg in 1991 and today, 29 years later, acts as a non-listed corporation with agencies in Germany, Austria, Switzerland, Sweden, Poland, the Czech Republic, and China.
Year Founded: 1991
Team Size: 501-1,000 employees
Services: Data analytics, Development, Performance marketing, Community management, Service design
Clients: Bosch, DFB, EDEKA
Case studies: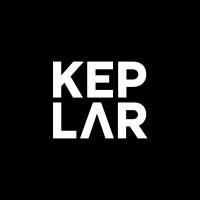 Description: Located in Amsterdam, Keplar takes an interdisciplinary approach – blending function, design, and technology – to create modern interactive systems. Keplar's team is comprised of strategists, creatives, storytellers, designers, technologists, and inventors, all working together combining insight, skill, and knowledge to make digital magic happen. They choose to focus on what they do best: creating visual digital media products, specializing in developing, managing, and creating new media concepts based on visual communication.
Year Founded: 1996
Team Size: 201-500 employees
Services: App Development, Web Development, Strategy, Software Development, Digital Production, Social Apps, Graphic Design, Web Design, Interaction Design, Functional Design, Animation Design, Gaming Production
Clients: Google+, Randstad, Vodafone
Case studies:
Description: Codedesign is a team of data-obsessives and creative thinkers. We define ourselves as problem solvers. From custom web development to 360° online marketing, we focus on building perfect online customer journeys for our clients. All their digital marketing strategies are as unique as the clients they serve and are fully backed by data- no guesswork. In the 4 years since their company's conception, they'vhelped create digital success stories for clients all over the world, including the US, UK, Switzerland, France, Denmark, and Portugal.
Year Founded: 2015
Team Size: 11-50 employees
Services: Search Engine Optimization, Media Buying, Programmatic Display, Paid Search Marketing, Display Marketing, and Remarketing, Organic and Paid Social Media, Content Marketing, Data Analytics, Amazon and Wholesale marketing
Clients: Nestlé, Chicco, Randstad
Case studies:
Mother is one of the world's most respected, independent creative companies. It has offices in London, New York, Los Angeles, and Shanghai. From fast-moving retailers and brands with global scale to local jewels with local needs; they create ideas that are embraced by popular culture and deliver more powerfully as a result.
Year Founded: 1996
Team Size: 501-1,000 employees
Services: Advertising, Brand strategy, Creativity, Production, Design, Digital Transformation, Social, PR
Clients: KFC, IKEA, Zalando
Case studies: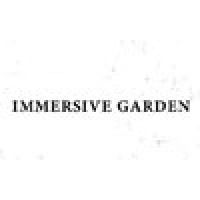 Description: Immersive Garden's focus on details allows them to bring high-end experiences that merge innovation in design and in technology to offer a powerful digital presence to brands. Their experience and dedication have brought us to collaborate with international clients: they reach out to us from all parts of the globe, leading the team to have 75% of our collaborations with companies abroad.
Year Founded: 2014
Team Size: 11-50 employees
Services: Art direction, VR & AR development, Design, Illustration, Copywriting, Branding
Clients: Rainforest Foods, Acme, Glee
Case studies: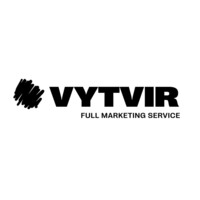 Description: Vytvir is a full-cycle marketing agency in Ukraine, specializing in branding & creative, eCommerce, analytics. They combine creative hearts and technical minds to create value for your business.
Year Founded: 2021
Team Size: 2-10 employees
Services: Branding & Creative, Ecommerce, Analytics,
Clients: Agrovista, Bacara Coffee, Multimedia
Case studies:
Description: Mando creates intelligent solutions for large Utilities, Manufacturing, Financial Services & Telecoms organizations who need to offer their customers simple and efficient digital experiences. Customers include United Utilities, Electricity North West, Norican Group, TSB, Together, Talk Talk Business, and Bentley Motors.
Year Founded: 1997
Team Size: 51-200 employees
Services: Strategy and Insight, Experience design, Define and Build, Managed Services, Continuous Optimisation
Clients: Bentley, Transport for London, together,
Case studies: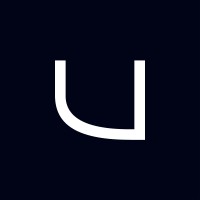 Description: Unrvld pioneers digital excellence with leading brands for transformative business growth. They serve the customers' incredible experiences that make their lives easier, and deliver unrivaled solutions so you can anticipate change, adapt at pace, and deliver at scale, using their core pillars of Experience, Technology, and Performance. They are famous for their work with The Open, Southampton FC, Roquette, Biffa, and Welsh Water. With offices across the UK and in Europe, Unrvld is an agency without borders, delivering digital solutions worldwide.
Year Founded: 2000
Team Size: 51-200 employees
Services: Sitecore Web Development Development, Search Engine Optimisation, Digital Strategy, Digital Marketing
Clients: Welsh Water, Saint Gobain, Fletcher Building
Case studies:
Description: LOOP is an award-winning interactive agency based in Salzburg/AT with satellite offices in Copenhagen/DK and Sydney/AU: with a team of 230 great talents, Loop works on remarkable websites and online campaigns for leading brands on all five continents. Within the last several years their brilliant team has done outstanding digital campaigns for brands and clients like Durex, Clearasil, Wilkinson, Veet, Air Wick, Punica, Finish, and many others.
Year Founded: 2001
Team Size: 201-500 employees
Services: iPhone and iPad Applications, Mobile Brand Strategy, Community Management, Social Media Strategy, UI/UX, Digital Branding, Market Analyses, SEO & SEM, Digital Media Planning, Campaign Activation, Video Production, Content Strategy, Video Production, Motion Design
Clients: Durex, Clearasil, Wilkinson
Case studies:
Description: Sharobella is a boutique agency that specializes in full-cycle projects from the planning phase to promotion and scaling. Offering an in-house team of experts for content generation, web design, web development & digital marketing.
Year Founded: 2017
Team Size: 11-50 employees
Services: E-Commerce, Apps, Consulting, Branding & Web design, Web Development, Marketing & Lead-Generation
Clients: Firusas, Vier Jahreszeiten, bwin
Case studies:
Description: They are a web design and online marketing company in Barcelona. They develop online marketing strategies for companies, focusing efforts on SEO and pay-per-click or SEM advertising campaigns, and work on advertising and communication on social networks.
Year Founded: 2002
Team Size: 11-50 employees
Services: Web Design, Custom Web Development, SEO, Web Analytics
Clients: Sergio Llull, Ladenac Milano, SYM,
Case studies:
Description: Cue Blocks is a full-service digital agency from the Czech Republic, offering Search Engine Optimization services and strategies that are search engine friendly. With their effective SEO solutions, you can enhance your online presence and work on improving your conversion rate. They usually begin by carefully chalking out areas of improvement on your website and carefully working out an optimization strategy that best suits your kind of business.
Year Founded: 2005
Team Size: 11-50 employees
Services: Magento Development, WordPress Development, Conversion Rate Optimization, Ecommerce Marketing strategy development, and implementation, Pay Per Click (PPC) Management, SEO for eCommerce stores, Email Marketing, Comparison Shopping Engines, Usability, Web Design & Illustrations, PHP Development, Mobile Development
Clients: Petdoors, RetroDays, Gunsberg
Case studies:
Description: This is an award-winning B2B marketing agency that can help you with almost all aspects of digital marketing. Their clientele includes prominent brands like Vodafone, Samsung, Canon, and Oracle.
Year Founded: 2009
Team Size: 11-50 employees
Services: Brand Management, Marketing Strategy, Demand Generation, Campaign Management, Content Marketing, Events, Website, and UX design
Clients: Vodafone, Samsung, Canon
Case studies:
Description: This is a B2B marketing agency that has multiple capabilities but a strong focus on content marketing. You can think of their other services as an add-on to content marketing, rather than separate services. They do strategy, positioning, branding, digital marketing, content marketing, B2B SEO, and every other weapon in the B2B marketing arsenal. Their success has been recognized — Content Marketing Agency of the Year 2016 (The Content Marketing Institute).
Year Founded: 2000
Team Size: 51-200 employees
Services: Content Marketing, Marketing Strategy & Positioning, Branding & Design, Web Development & Digital, Content Performance.
Clients: Sprint Business, Amazon Web Services, Citrix Systems.
Case studies:
Description: Delante was founded in 2014 in Kraków. Delante has a team of experts in the area of SEO and performance-based advertising. They help clients leverage Search Engine Optimisation and gain organic traffic to their websites. Moreover, they also run Google Ads campaigns for their clients.
Year Founded: 2014
Team Size: 51-200 employees
Services: Paid and Natural Search, Content Writing, Data & Insights, Social Media Management, Structured Data and Feeds, Performance Display, Mobile Strategy, Video, Conversion Optimization, and Affiliates
Clients: SoLovelyBox, Znak, Vitamoc
Case studies:
Description: Netpeak is one of the biggest internet marketing agencies in Eastern Europe. They handle website promotion, online advertising, web design, and brand image promotion, and they are a team of overachievers, constantly pushing the boundaries for their clients. To guarantee development and higher sales for their customers, they introduce modern marketing tools such as social media marketing, search engine optimization, search engine marketing, and website development.
Year Founded: 2006
Team Size: 201-500 employees
Services: SEO, PPC, Email Marketing, SMM, Mobile Performance Marketing, Web Analytics and Business Intelligence, SERM
Clients: OLX, Intellect, IBR
Case studies:
These are some of the best marketing agencies in Europe today. Trying to navigate the new landscape can be challenging, but not impossible if you invest in the right partners. Virtual and hybrid events offer whole new opportunities to bring people together and challenge conventions. Not to mention the opportunity to work with bright and inspiring minds. You can work with these agencies to achieve your marketing goals. Go through the list and take your pick, depending on the needs of your business.