Nowadays, the ability to monitor trends is an indispensable marketing skill. Keeping a watchful eye on the latest pop culture trends will make or break your brand's capacity to connect with consumers and stay relevant. How can pop culture be accurately harnessed to ensure an advertising venture's virality? 
Let's review the key components of pop culture and constructive ways to incorporate them into your promotional strategy.
What are 5 Examples of Pop Culture?
1. Movies
For decades, movies have remained the pinnacle of pop culture. In 2023, Greta Gerwig's Barbie proves that cinema remains one of the largest cornerstones of global discourse. From gaming consoles like Xbox to restaurant chains like Burger King, over one hundred brands collaborated with Barbie preceding its release. 
Esteemed businesses have long been developing campaigns in correspondence with highly anticipated films, further solidifying the place of movies within the pop culture zeitgeist. 
2. Television
Similar to movies, television shows have emerged as a prominent pop culture category. Over the last ten years, streaming services have amplified the discussion of manifold small-screen releases, catapulting them into overnight shareability.
Netflix's Stranger Things and Squid Game respectively broke the platform's streaming records, proving some of the most emblematic media of their generation. The most prudent brands have orchestrated launches inspired by each show, notably MAC's Hawkins and Upside Down cosmetic collections and Casetify's Young-hee iPhone accessories. 
3. Music
From movie and television soundtracks to the album releases of today's top artists, music unites its listeners through sentiment and conversation. Producing internationally appreciable songs and celebrities, the music industry boasts the hottest pop culture icons.
Prime Video's The Summer I Turned Pretty generates ample online discussion by filling its episodes with Hot 100 tracks, and brands like Glossier maintain "it-girl" status by creating product lines in collaboration with musicians like Olivia Rodrigo. 
Needless to say, there are many ways to implement music-based pop culture campaigns into any marketing strategy, and the most prosperous brands take advantage of them all.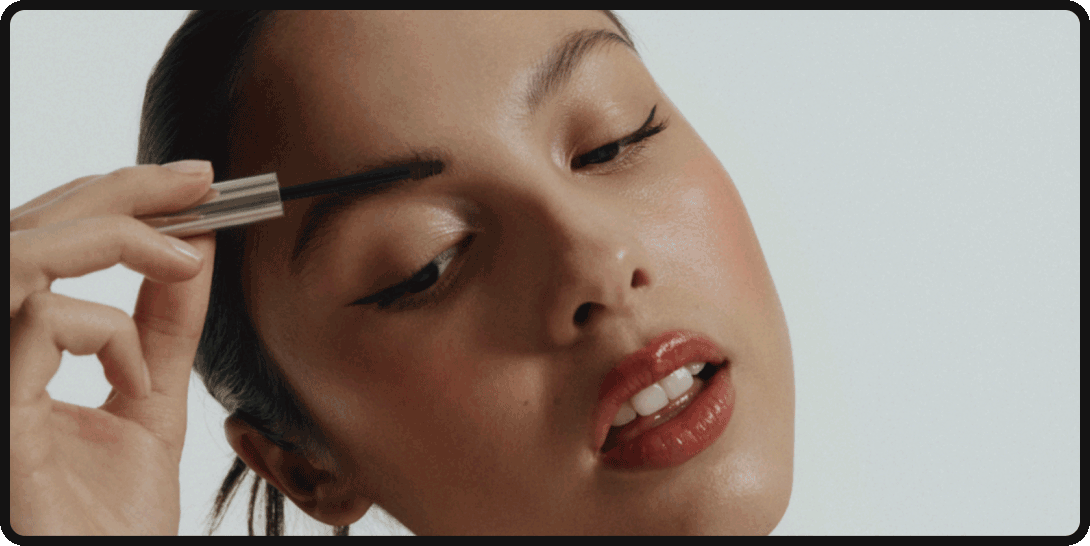 4. News
Traditional news cannot be ignored as a profoundly influential pop culture category. Target audiences spanning every demographic track updates surrounding political, environmental, and social issues, and publicly addressing these matters humanizes brands.
During the height of the Covid-19 pandemic, CeraVe flawlessly integrated a global crisis into its marketing by partnering with The Daisy Foundation, a nonprofit organization that provides monetary contributions to nurses worldwide. 
CeraVe touched upon the viral discussion of essential workers, revering their bravery and simultaneously highlighting its product line. When appropriately employed, news-based advertising tactics drive undeniably lucrative results.
5. Social Media
The culmination of the aforementioned categories, social media is the hub through which all pop culture updates can be absorbed. Moreover, social media platforms breed a genre of trending topics all their own.
Through memes, gifs, popular audio, and viral dances, tapping into online points of interest is a necessity for every brand. Bloom Nutrition, for instance, seamlessly assimilates into the digital culture by promoting its signature Greens & Superfoods to the tune of popular TikTok audios. 
Ascertaining Internet culture and properly including it in social media strategy advertisements lends companies a relatability factor, particularly among potential Gen Z consumers. 
How Can Your Company Incorporate Pop Culture into Its Promotion?
Becoming familiar with pop culture is a crucial marketing objective, and more invaluable is properly harnessing it. Below, we've underscored a few unparalleled approaches to drive a profitable, pop-culture-oriented advertising strategy. 
1. Tying Products into Trending Topics
From CeraVe to Barbie, the promotional endeavors of the prior brands ensured their trend-based marketing resonated with target demographics. Tying products into a relevant cultural discussion is a skill masterable with practice.
Google Trends, which monitors peaks in prevailing search topics, is a particularly pertinent, powerful tool brands can utilize to gauge pop culture relevance. Taking advantage of social media's built-in conversation monitoring features, like TikTok's Discover page, proves another fruitful tactic. 
Finally, brands can observe the pop culture references integrated into their competition's advertisement for congruous inspiration.
2. Monitoring Current Issues: Social, Environmental, and Political 
Keeping a vigilant eye on the news proves a paramount responsibility to the most burgeoning brands. Consistently monitoring trending topics within the traditional media space aids in navigating the hottest points of global discourse.
Surveilling these stories allots time for brands to develop stances on them and the advantage of expediency over competitors in doing so. Moreover, awareness of the current political landscape mitigates inadvertently posting when the digital focus is being directed toward pivotal social movements. 
3. Experimenting with New Content Formats
Social media channels and their latest features compose entire branches of pop culture dialogue. Assimilating into new applications keeps brands up to date on the latest technological shifts and the varying types of marketing content visibility they entail.
Rihanna's wildly successful Fenty Beauty quickly experimented with short-form videos following TikTok's 2019 boom, becoming the first major name in beauty to do so. Its marketers' willingness to remodel their typical static content resulted in rapid sales proliferation. 
In 2023, many brands followed Fenty's lead, heedful of activity on Mark Zuckerberg's recently established X competitor, Threads. 

Is Pop Culture Market Specific?
Like every facet of modern marketing, pop culture references are contingent upon primary audiences. For example, an eco-friendly company that sells reusable kitchenware should direct its attention to traditional news, where climate-centric updates are promptly administered. Conversely, an influencer launching a cosmetic collection will find success tracking viral current trends on TikTok, an application on which young female demographics are abundantly located.
While examining pop culture across every medium is of cardinal importance, selecting references in accordance with the interests of key markets catapults powerful advertising campaigns.
What Can Be Learned from Pop-Culture-Based Marketing?
While there is no single method to leveraging pop culture within marketing strategy, doing so judiciously will result in effectual marketing campaigns, and backlash may arise if chosen references are misunderstood or ignored.
Finding organic ways to connect your brand to buzzworthy subjects, diligently monitoring current events, and remaining active across social media are essential steps your advertising team can take to maintain an engaging online presence.
From the latest film releases to the newest online platforms, one thing is certain– the power of pop culture within the promotional landscape cannot be understated.