Rare Beauty by Selena Gomez is Gen Z's indisputable cosmetic line of choice. From TikTok virality to determined diversity, let's find out what the brand does right.
When news dropped that Selena Gomez was launching Rare Beauty in 2020, fans were skeptical of the starlet's cosmetic industry debut. Despite initial criticism, the franchise has transcended its competitors, emerging as one of the top celebrity-owned businesses to date. How is its digital marketing conducive to Sel's undeniable success?
What Branding Strategy Does Rare Beauty Use?
TikTok Domination and Social Media Storytelling
Established at the height of the Covid-19 pandemic, Rare Beauty's September 2020 origination coincided with TikTok's rapidly growing traction. Striking while the iron was hot, the brand differentiated itself from other beauty empires through one masterfully tactical move: prioritizing advertisement on the up-and-coming platform. Among Rare Beauty's social media accounts, TikTok reigns supreme. Followers are provided a variety of intentionally organic media, including makeup trends, testimonials, and tutorials from Selena.
Both entertaining and informative, fan-created content can be plentifully located on Rare Beauty's TikTok page. These authentic, accessible videos resonate with audiences across the board, proving an esteemed medium through which Selena and consumers connect over her products.
While TikTok maintains its status as the predominant promotion platform of 2023, completely abandoning conventional beauty marketing strategies was a risky move for the brand at its inception. An unapologetic product of the internet, Rare Beauty's social media strategy, influencer advertising, and community spotlights are its paramount sales forces.
In the words of Katie Welch, the company's CMO, "traditional PR teams will do traditional media relations… but now, in [the beauty industry], so much of the conversation is driven through content creators. [Our] whole team really values beauty creators and their opinions, so we all talk, text, and DM with creators, which our CEO and Selena love." 
Noting TikTok's shareability potential and the evident prosperity of Rare Beauty's marketing team, other celebrity brands followed in Selena's promotional footsteps, like Ariana Grande's r.e.m. beauty and Kim Kardashian's SKKM BY KIM.
Mental Health Matters 
Selena Gomez remains invariably honest about her mental health struggles, abundant vulnerability deeming her an even more beloved icon. The face of her brand, she aims to reinforce the notion that a healthy mind is of greater significance than external appearance. Following suit, Selena launched the Rare Impact Fund, a platform dedicated to extending global mental health resources regardless of age, race, gender, sexual orientation, or background.
According to its website, the Rare Impact Fund is designed to raise $100 million over the next ten years by "connecting with a network of grantees, donors, and community to reduce the stigma associated with mental illness. This includes co-creating free mental health content with [its] partners and sharing it through [its] website, social media, and events." Selena makes a concerted effort to bond with her fans over the importance of mental health education, making this Rare Beauty campaign an authentic, exceptionally cathartic advertising venture.
What is Rare Beauty's Target Market?
Unlike most brands, who conceptualize their products around specific demographics, Rare Beauty strays from the norm yet again by creating a line for anyone interested in cosmetics. As Welch shares again in her interview with The Verge, "it is not so much a demographic as it is a psychographic. If someone is interested in beauty content or content that is more about their self-worth and mental wellbeing, [our products] might show in their feed. So sometimes we work with creators [of different generations], maybe boomers."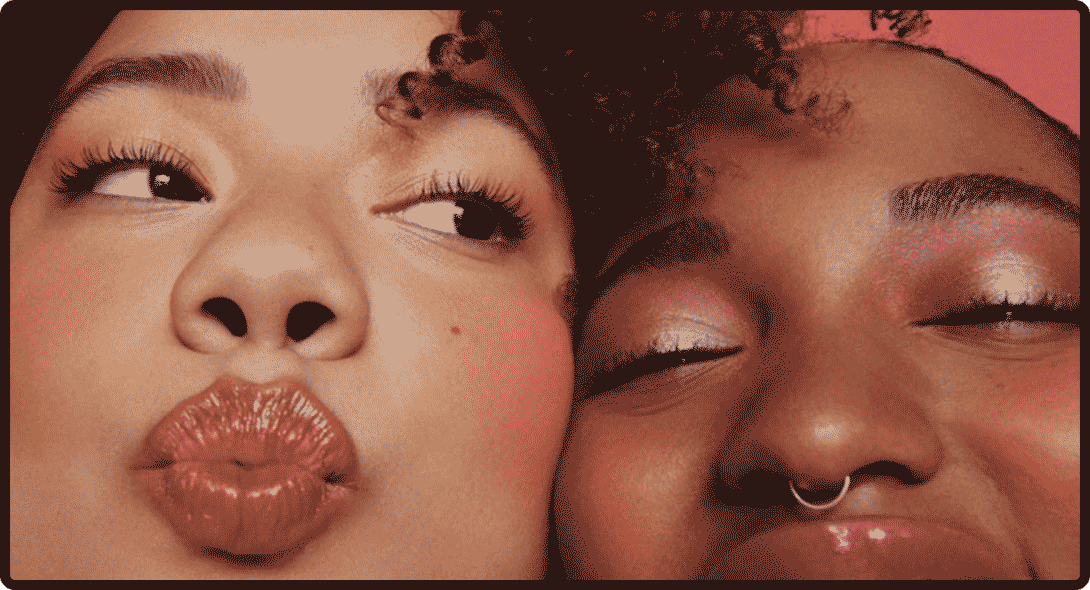 Models of varying genders, skin tones, and ages can be found across Rare Beauty's social accounts, like Instagram and Facebook. The brand shrewdly utilizes Meta features, like Stories and Reels, to acquire millennial and Generation X audiences that maintain a smaller TikTok presence. However, female-identifying customers outweigh their male counterparts at roughly 72 percent, and Gen Z composes over one-third of Rare Beauty purchasers. 
Katie Welch: Chief Marketing Officer
Undoubtedly, Katie Welch, the aforementioned cosmetic industry resident, has proven critical to Rare Beauty's advertising achievements. Ranked one of Glossy's top marketers of 2022, she saw the brand's potential to further modify an exceedingly exclusive industry. In crafting Selena's beauty empire, Welch's objective is to establish an all-embracing community that, unlike other brands, highlights its members. A scroll through the Rare Beauty website will lead you to diverse consumer shoutouts that promote a host of its users' social media platforms. 
The marketing officer also ideated a product line with kind words in mind. From the viral Soft Pinch Tinted Lip Oil to the Positive Light Liquid Luminizer, titles that conjure cheerful imagery create feel-good associations with the Rare Beauty products. Welch has proven unequivocally integral to the brand's chief themes of empowerment, acceptance, and individualism.
A Rare Beauty SWOT Analysis
Strengths
Evidently, Selena's label possesses numerous strengths, like its emphasis on inclusivity, dedication to mental health education, and product affordability. Sold at Sephora, Kohl's, and on the Rare Beauty website, the brand offers accessible purchasing options. Its products are vegan and cruelty-free, a major point of consideration for environmentally-conscious consumers. Finally, the brand's social media success and modern marketing tactics are unparalleled.
Weaknesses
While the brand offers plenty of international availability in Sephora locations throughout North America, Europe, the Middle East, and Pacific Asia, its products cannot be purchased in South American stores, a letdown for Selena's immense fanbase in this region. Additionally, Rare Beauty is geared toward natural, everyday looks, a point of consideration that fails to be explicitly mentioned on its website. 
Opportunities
The next step for Rare Beauty may include expansion into the skincare realm. A common marketing tactic among cosmetic lines, this would prove a lucrative step for Selena's natural, health-centric image. While a majority of the brand's pop-up events have taken place in the US, hosting future product launches abroad, particularly among Selena's substantial European fanbase, may prove a fruitful marketing tactic.
Threats
Other celebrity makeup franchises pose the greatest threat to Rare Beauty, most notably Rihanna's Fenty Beauty. Selena's competitor introduced Fenty Skin in 2020, deeming it a one-stop shopping location for cosmetics and skincare alike. Selena's adversaries grow in number as celebrity beauty brands, like Kylie Jenner's Kylie Cosmetics and Hailey Bieber's Rhode Skin, become customary finds, and fans are enticed to purchase from other public figures.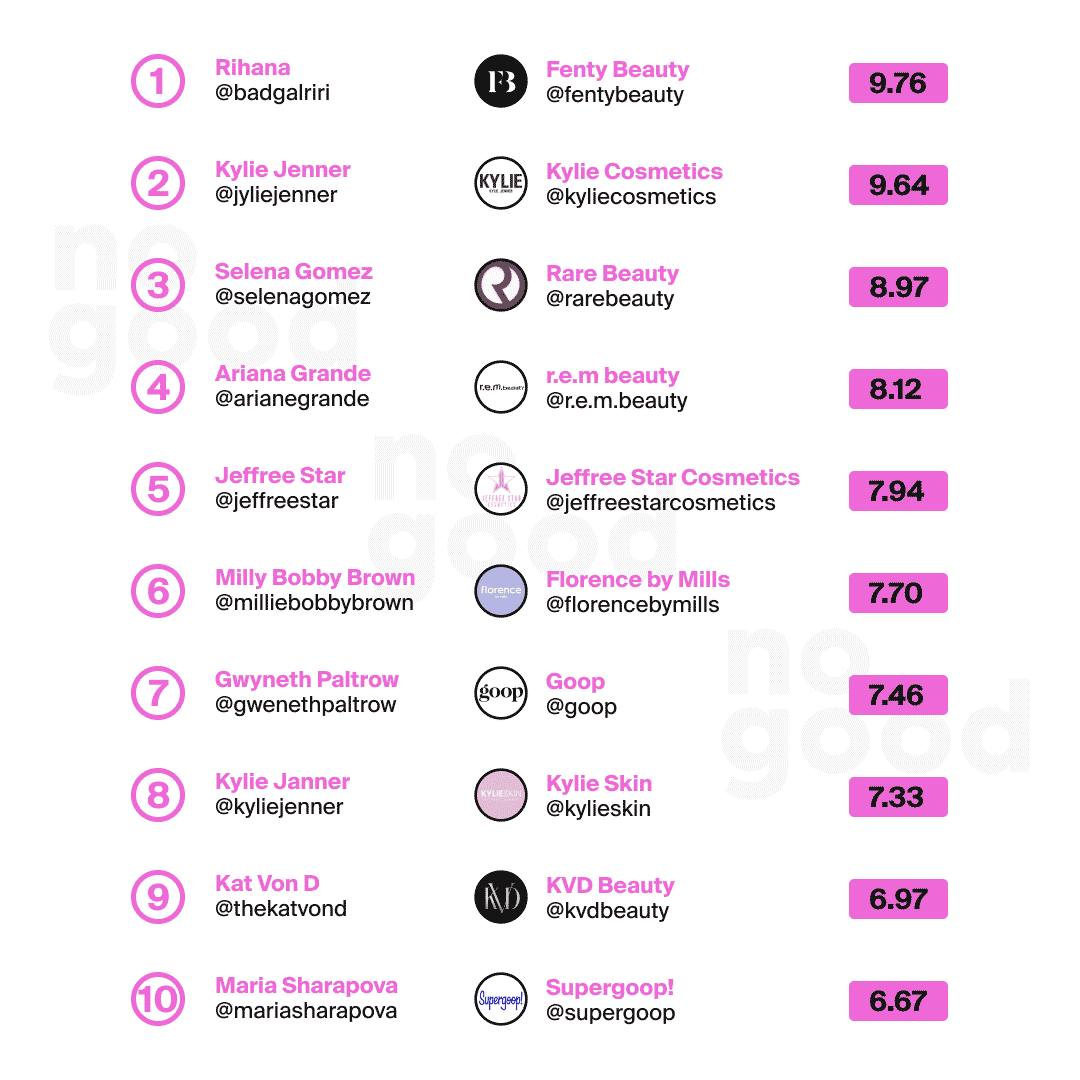 What Can Be Learned from Rare Beauty's Promotional Approach?
Overall, the company's welcoming presence and dedication to audience monitoring are some of its most powerful assets. Emerging businesses can learn from their ability to lean into social media trends and develop an online community. The brand's authenticity cannot be overlooked, as its consolidation in Selena's image highlights some of her core values, like kindness and mental health awareness. 
With an affordable product line, staunch CMO, and fervent founder, fans can expect Selena Gomez's Rare Beauty to continue killing the beauty game.