Imagine sitting down to sew a teddy bear by hand. Yes, it's doable, but it may take a very long time to finish the project, and the final outcome might be underwhelming compared to the inspiration. That's how a lot of brands can feel taking on their own social media campaigns – it's tedious, painstaking, and resource-consuming to get the basics down, let alone finding how to make the campaign pop and show desired results.
Now imagine making the toy at Build-A-Bear. You can get specific with what the exact desired outcome will look like, customize its appearance, and receive expert help and troubleshooting from the skilled employees present. At the end of the process, you've saved yourself time and a headache, and gotten the bear you wanted. PPC management acts in the same way Build-A-Bear does – answering the brand's specific questions to achieve specific goals, craft and launch a cross-channel campaign around them, and monitor the outcome to continue optimizing the campaign.
Who's leading the digital marketing charge? You have heard of the Big 6 advertising agencies: WPP, Omnicom Group, Publicis Groupe, Dentsu, Interpublic, and Havas. These are the biggest names in paid media right now, spearheading the paid social media campaigns behind household names like Apple, Disney, the NFL, Spotify, United Airlines, and more. They hold their titles for good reason – the Big 6 are experts at paid social media strategies and utilize their skills to drive traffic to your website, lower ad spend, craft Google ads, and increase brand awareness. 
However, when it comes to efficiency and expertise in the latest industry changes and how to leverage them for sustainable growth, there are specialized and highly effective partners to work with to optimize your marketing strategy. Boutique studios and consultancies with the best expert talent out there are the name of the game now for long-term partnerships and rapid growth.
Enter the 7 best paid media agencies of 2023:
1. NoGood
2. Disruptive Advertising
3. Radd Interactive
4. Power Digital
5. Netpeak
6. PPC Geeks
7. Open Moves
Description: No surprise here – you get the best of the best with us. Every squad member at NoGood has at least 5 years of experience that span across various clients and industries. We identify the key levers for your business's growth, put you center stage on primary search engines, help the right target audience find you, and optimize your paid media campaigns to create sustainable growth for your brand. We're always ahead of the curve, which means we're looking out for you and your brand as your industry evolves.
What Clients Are Saying: "The squad feels like a true extension of my own marketing team" – Laura Vestal, Head of Marketing, Invisibly
Office Location: New York City, NY
Year Founded: 2016
Team Size: 50+
Key Services: SEM/PPC, Social Ads, CRO, SEO, Content Marketing, Performance Branding, Email Marketing, Video Marketing, SMS Marketing, Content Creation, Rapid Experimentation
Industries Served: SaaS, Healthcare, Fintech, B2B, Consumer, Crypto
Case studies: Invisibly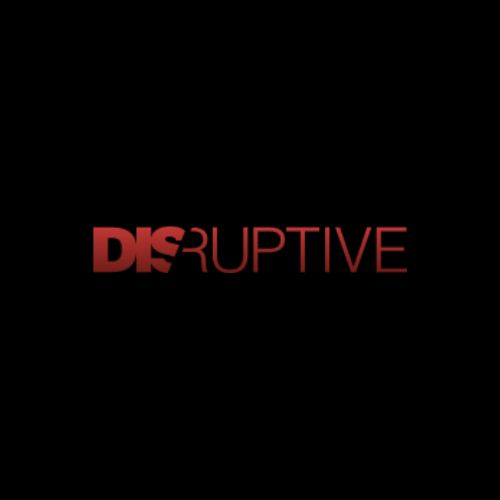 Description: On a mission to reduce the 76% of ad spend that often goes down the drain, Disruptive Advertising prioritizes the partnership between brand and agency, looking to create a "unique and authentic marketing strategy" based on the equal interest of both parties in the goal(s). Driven by growth and exploration, they aim to deliver whatever the client is after with exceptional results. Communication remains at the heart of Disruptive Advertising's operations, where unrealistic promises and ego are checked at the door.
What Clients Are Saying: "Disruptive is very transparent. We have seen an increase in lead generation since beginning our project. They have always been very upfront with what they can and cannot deliver. They are also always open for discussion on any ideas we have and give us their honest feedback." – Erin Tellor-Chronister, MalpracticeBrokers.com
Office Location: Pleasant Grove, UT
Year Founded: 2011
Team Size: 50-249
Key Services: Paid Search, Paid Social, Lead Nurture Marketing, Email Marketing, Video and Motion Ads, Landing Page Design, Creative Strategy, Creative Services, Website Optimization, SEO
Industries Served: Insurance, Healthcare, B2B, Legal, Education, Ecommerce, Home Services, Finance
Case Studies: View all case studies.
Description: Uniquely tech-driven, Radd Interactive deploys RaddBOT to compare data for optimization purposes, which works much in the same way a search engine does. As a Google Partner with their own Google Team, Radd Interactive can provide a deep dive into problem solving and reassess strategies that aren't performing to push new tactics out. Radd also makes it a habit to check in with their clients on a monthly basis over the phone for a deep dive on updated data.
What Clients Are Saying: "We had a big problem when we first opened with not having enough customers coming through the door… it was very important that we showed up in search results… Radd Interactive did achieve those goals for us… our conversions have increased by almost 200%… month after month, we're seeing more and more sales… I can see the proof in the work that they're doing for Speed Circuit." – Speed Circuit
Office Location: San Diego, CA
Year Founded: 2012
Team Size: 50-249
Key Services: SEO, Paid Media, Link Acquisition, Amazon Marketing, Social Media Marketing, Video Production, Content Marketing and PR, Web Design and Development, Digital Marketing Recruiting
Industries Served: Tech, Healthcare, Finance, Manufacturing
Case studies: Medterra, The Honey Pot
Description: Power Digital prioritizes consistency over "one hit wonders," opting instead to provide brands with sustainable means of growth. Serving the B2B and Consumer Marketing industries, Power Digital works to increase brand awareness and digital presence, as well as drive revenue growth. They also use nova, a program that uses machine learning to help with A/B testing and provides data for the Power Digital team to interpret, and DataQ, a "first-party data analysis tool" to better uncover customer insights.
What Clients Are Saying: "The company was able to enhance their digital visibility and platform performance, thanks to the expertise of Power Digital Marketing. The team was highly communicative, and internal stakeholders were particularly impressed with their collaborative ability and quality of deliverables." – Sara Routhier, Director of Outreach for a Lead Generation Company
Office Location: San Diego, CA
Year Founded: 2012
Team Size: 250-999
Key Services: PR, PPC, Non-Brand Search, Social Media and Content Marketing, Brand Search, CRO, Email Marketing, Marketing Operations, Ad Creative, Web Development
Industries Served: Travel, Foodservice, Haircare, Fashion, Manufacturing, Tech, Fitness
Case studies: Mielle, Victrola
Description: As if having a crusader for a mascot didn't send a clear enough message, Netpeak's site makes it very clear that they exist to champion for their clients. Also a Google Premier Partner, they specialize in "efficient digital marketing. Nothing else." With a growth-forward mindset, their team believes in the 5 pillars of success to meet their goals – from a base objective to help businesses become more profitable to an overarching desire to reach the world without moving locations. Netpeak pushes for transparency, shown through their unique client dashboard to maintain relationships between agent and client.
What Clients Are Saying: "We want to express our appreciation to Netpeak who worked and continue working with our internet project for not only getting positions in TOP of search results but also for increasing sales of our product and developing of our product." – Morpher, Software protection service
Office Location: Odessa, Ukraine
Year Founded: 2006
Team Size: 250-999
Key Services: SEO, SERM, Web Analytics and Business Intelligence, Social Media and Email Marketing, Mobile App Promotion
Industries Served: Fashion, Photography, Cosmetics, Tech, Communications, Foodservice
Case studies: Ukposhta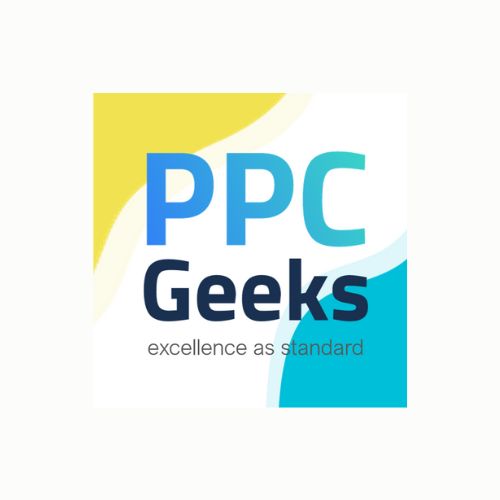 Description: PPC Geeks is founded by – you guessed it – extremely passionate specialists driven by their values, including communication, honesty, excellence, evolving, and respect. Offering free audits to ensure a good client-agency fit, PPC Geeks act on a results-oriented basis founded on mutual respect between all parties. Emphasizing brand protection, PPC Geeks makes it clear that ad spend doesn't need to be wasted through their services, instead prioritizing community and sustainability through growth.
What Clients Are Saying: "We have definitely seen massive growth in the sales on our website. PPC Geeks managed to implement advanced campaigns that can enable us to maximize our return on ad spending. We also love their monthly reports, with solid recommendations along with the live dashboard in case we want to check results anytime" – Abdul Thadha, Managing Director, Books2Door
Office Location: Knutsford, United Kingdom
Year Founded: 2017
Team Size: 2-9
Key Services: Social Media Marketing, Google and Bing Ads, Landing Page Creation, Amazon Ads, Ad Spend Reduction and Reallocation, PPC Strategy
Industries Served: Architecture, Literature, Security, Cleaning Services, Construction, Wellness
Case studies: KLC School of Design, Webinar Vet
Description: Open Moves is an advocate for adaptation – which, as the oldest agency on our list, is a necessity to keep them growing in an ever-changing industry. Transparency and a welcoming attitude to change are highly prioritized with Open Moves, both beneficial elements to seeing effective results. Customization comes with their consultations and remains present in every strategy created for each brand, so it's really no wonder that their average client retention lasts up to nearly 4 years.
What Clients Are Saying: "Not only has OpenMoves boosted the client's online presence and brand awareness, but they also provide top-notch support and guidance to help the client make better business decisions. The reliable team's responsiveness and holistic approach to digital marketing make for a long-term partnership." – Svetlana Kaplan, Marketing Manager, City College
Office Location: Huntington, NY
Year Founded: 2000
Team Size: 10-49
Key Services: Paid Search and Social, Lead Generation, Ecommerce, Amazon Ads, Display and Programmatic, SEO, Content Optimization, Creative Performance Overview, Ad Portfolio, Landing Page Services, Email Marketing
Industries Served: Arts, Healthcare, Higher Education, Foodservice, Fashion, Tech, Real Estate
Case studies: Justworks, Allied Health Education
FAQs about paid media agencies
What is a paid media agency?
Why should you use a paid media agency?
How do paid media agencies track the success of their campaigns?
How to pick the right paid media agency for your business
What is a paid media agency?
A paid media agency is a specialized entity within digital marketing agencies that utilize various paid advertising channels to promote and amplify a brand's content, products, or services. This approach involves leveraging sponsored social media posts, display ads, paid search results, video ads, pop-ups, and other promoted multimedia content to reach a wider audience.
Paid media agencies play a vital role in helping organizations achieve their business goals by strategically deploying paid advertising campaigns on different platforms, including popular social media platforms and search engines. These agencies provide a wide range of digital marketing services that revolve around paid media, aligning their efforts with the client's specific marketing goals.
By harnessing the power of paid media, businesses can increase their online visibility, drive more clicks, and generate increased website traffic. Paid media acts as a valuable tool for expanding brand reach and connecting with potential customers who may not have otherwise encountered the brand's offerings.
To effectively execute paid media strategies, it's essential to understand the distinctions between paid media and other media categories, such as earned and owned media. While owned media pertains to content and assets controlled by the organization, earned media is content created by others about the brand. Paid media, on the other hand, involves investing in advertising placements to gain exposure.
Paid media agencies typically offer a comprehensive suite of services that encompass various advertising channels and platforms. These services may include search engine optimization (SEO), conversion rate optimization (CRO), display advertising, social media advertising, and more. Their expertise lies in developing and executing tailored digital marketing campaigns that align with the client's marketing plan and business objectives.
In short, a paid media agency uses paid advertising channels to enhance a brand's online presence and achieve specific marketing goals. Leveraging a wide range of advertising services and platforms, these agencies employ data-driven strategies and innovative approaches to campaign management. By partnering with a paid media agency, businesses can tap into the extensive experience and in-depth audience insights these agencies offer, ensuring the effective utilization of advertising resources and the attainment of key performance indicators.
Why should you use a paid media agency?
Using a paid media agency is essential for several reasons. In today's digital marketing landscape, paid media offers many benefits that traditional marketing tactics struggle to match. A paid media agency harnesses the power of various digital platforms, including social media, display ads, and search engine marketing, to drive visibility and influence consumer behavior.
These agencies possess expertise in crafting and executing effective advertising campaigns tailored to specific business goals. They can access tools like Google Analytics and Google Data Studio, enabling data-driven insights that facilitate campaign optimization. With a full-service digital marketing agency, businesses gain access to a dedicated in-house team proficient in social media management, video advertising, and more.
Moreover, paid media agencies employ innovative strategies, ensuring marketing efforts align with the ever-evolving digital landscape. By partnering with such agencies, businesses can efficiently target potential customers, improve conversion rates, and achieve key performance indicators. In summary, utilizing a paid media agency is crucial for businesses seeking to maximize online visibility, reach, and measurable results in today's competitive digital marketplace.
How do paid media agencies track the success of their campaigns?
Paid media agencies employ various methods and analytics tools to track and evaluate the success of their advertising campaigns meticulously. The key to their effectiveness lies in the continuous monitoring and optimization of campaigns to achieve desired outcomes.
Here's how paid media agencies track campaign success:
1. Key performance indicators (KPIs)
Paid media agencies rely on specific KPIs to gauge campaign performance. Common KPIs include:
Click-through rate (CTR): This metric measures the percentage of users who click on an ad after seeing it. A higher CTR generally indicates greater engagement.

Cost per click (CPC): CPC represents the cost incurred for each click on an ad. It helps agencies understand the efficiency of their ad spend.

Conversion rate: Agencies track the percentage of users who complete a desired action, such as making a purchase or filling out a form. A higher conversion rate signifies successful campaigns.

Return on ad spend (ROAS): ROAS measures the revenue generated for every dollar spent on advertising. It's a critical metric for assessing campaign profitability.
2. Analytics platforms
Paid media agencies leverage analytics platforms like Google Analytics and Google Data Studio to collect and analyze campaign data. These platforms provide in-depth insights into user behavior, traffic sources, and conversion paths.
3. Tracking pixels and tags
Agencies implement tracking pixels and tags on websites to monitor user interactions with ads and websites. These tracking mechanisms record valuable data on user journeys and conversion events.
4. A/B testing
Agencies conduct A/B tests to compare the performance of different ad variations. They can identify which elements drive better results by testing elements like ad copy, visuals, and landing pages.
5. Performance dashboards
Agencies often create customized performance dashboards that offer real-time data visualization. These dashboards provide clients with a clear overview of campaign progress and results.
6. Conversion tracking
Implementing conversion tracking allows agencies to attribute specific actions (e.g., purchases, sign-ups) to particular ads or campaigns. This data helps optimize campaigns for better results.
7. Attribution models
Paid media agencies use attribution models to assign value to touchpoints in the customer journey. This helps determine which channels and interactions contribute most to conversions.
8. Regular reporting
Agencies provide clients with regular reports that detail campaign performance, spending, and outcomes. These reports often include actionable insights and recommendations for improvement.
9. Continuous optimization
Tracking is not a one-time task; it's an ongoing process. Agencies use the data and insights gathered to refine and optimize campaigns. Adjustments are made to targeting, ad creatives, and bidding strategies to maximize results.
Paid media agencies employ a multifaceted approach to track the success of their campaigns. By utilizing various analytics tools, monitoring KPIs, and conducting continuous optimization, they ensure that advertising efforts are effective and yield a strong return on investment for their clients.
How to pick the right paid media agency for your business
Choosing the right paid media agency for your business involves a strategic approach that aligns with your specific needs and objectives.
Here's a step-by-step guide to help you make an informed decision:
1. Define your goals
Before you start your search, clearly outline your business goals and expectations for hiring a paid media agency. Determine whether you want to focus on lead generation, increasing website traffic, or building brand awareness. Having a well-defined goal will help you identify the right agency that can deliver the results you're looking for.
2. Alignment of principles
Look for an agency whose inbound strategies align with your own digital marketing efforts. Ensure they understand how paid advertising complements other marketing activities such as content marketing, email campaigns, and website strategies. Avoid agencies that solely focus on paid media without considering the broader marketing ecosystem.
3. Quality and expertise
Assess the agency's quality and expertise by examining its track record. Request testimonials and case studies to understand how they have helped businesses similar to yours in the past. Remember that quality often comes at a reasonable price, so be cautious of agencies offering exceptionally low rates.
4. Specialization
Verify that the agency has expertise in paid social media, as social media advertising is a crucial component of modern digital marketing. Ensure they can effectively optimize campaigns for businesses on various social media platforms, conduct keyword research, and provide data-driven insights.
5. Ongoing transparency
Choose an agency that values transparency and maintains open communication. They should keep you informed about the progress of your advertising campaigns, share data and analytics, and be responsive to your preferences regarding communication frequency and method.
6. Industry fit
Consider whether the agency specializes in B2C or B2B marketing, as this should align with your business model. Determine if they focus on specific areas like social media or if they are a full-service agency. Check if they typically work with businesses of your size and budget.
7. References and proposals
Ask for references and follow up with them to gain insights into the agency's performance. Invite your top candidates to pitch their services with a proposal, allowing you to assess their work quality, culture, and compatibility with your business.
8. Negotiate and finalize
After identifying your preferred agency, negotiate terms and finalize the agreement. Ensure that the agency's services, pricing, and expected outcomes are well-documented and aligned with your business objectives.
Selecting the right paid media agency for your business involves careful consideration of your goals, alignment with principles, expertise, transparency, industry fit, and references. By following these steps and conducting thorough research, you can partner with an agency that can effectively boost your online visibility, reach, and measurable results in the competitive digital landscape.
Final Thoughts
In the fast-paced and ever-evolving digital marketing landscape, selecting the right partner to amplify your brand's online presence and achieve your business goals is crucial. The seven best paid media agencies of 2023 offer a wide range of services catering to today's businesses' diverse needs.
In a world where managing social media campaigns can be as complex as sewing a teddy bear from scratch, these full-service digital marketing agencies function as the "Build-A-Bear" workshops of the digital marketing realm. They provide specialized expertise, customization, and an innovative approach to crafting and optimizing your paid media campaigns.
From NoGood's experienced squad in New York City to Disruptive Advertising's commitment to transparent and authentic advertising strategies, these agencies have carved their niche by delivering exceptional results. Radd Interactive leverages technology to optimize strategies, Power Digital focuses on sustainable growth, and Netpeak champions efficient digital marketing with transparency as its guiding principle. PPC Geeks emphasizes community and sustainability, while Open Moves prioritizes adaptation and customization.
These agencies serve various industries, and their business client testimonials speak volumes about their effectiveness. From increased sales and customer engagement to enhanced online visibility and brand awareness, their data-driven optimization strategies consistently deliver.
The world of digital marketing is a dynamic and competitive space. To navigate it successfully, partnering with one of the top paid media agencies in 2023 is not just an option; it's a necessity. Whether you need help with paid search, social media marketing, Search Engine Optimization, or a combination of advertising services, these agencies offer the expertise and innovation needed to drive your brand's success in the digital age. So, don't miss out on the opportunity to leverage their innovative strategies and data-driven insights to take your brand to new heights in the online marketplace.