LinkedIn is a great platform for professionals to connect and learn from each other. There are many marketing experts and influencers who share their knowledge and insights on the platform covering areas from SaaS B2B Growth, Writing, Brand Positioning, DTC Marketing, and PLG Marketing. In this blog post, we will introduce you to 11 of the best marketing experts to follow on LinkedIn.
Does influencer marketing work on LinkedIn?
Yes, influencer marketing can work on LinkedIn. Influencer marketing is primarily used by B2B brands on LinkedIn. By following digital marketing influencers on LinkedIn, you can learn from their experiences and engage with industry representatives, including decision-makers and marketing specialists.
Being an active Influencer on LinkedIn is especially strategic from a credibility and mind-share standpoint. Being able to show results and add commentary on your current work and spread their knowledge with their circle, or those interested, is a great way to grow and learn more about other industries, as well as their own. For marketing influencers and professionals, LinkedIn is an essential platform to grow and connect with others in that space and get their message and experience out there.
Is LinkedIn good for influencers?
LinkedIn is a great platform for influencers to share their knowledge and insights with a professional audience. By consistently promoting their content and investing time in meaningful relationships, influencers can increase their reach and impact on the platform.
Some Influencers on our list, like Nik Sharma, Julian Shapiro, and Emily Kramer, were all chosen because they are present, consistent, and interact with their following and marketing community on LinkedIn. They promote new ideas, industry trends, and results from projects or marketing campaigns that they are working on.
How many followers is considered an influencer on LinkedIn?
There is no specific number of followers that makes someone an influencer on LinkedIn. What matters more is the quality and impact of the content they share, as well as their engagement with their audience.
Important metrics to consider when looking at influencers on LinkedIn are: Activity, Endorsements, Featured Posts, and more. How active are they in posting content related to their industry? Are other people endorsing them, and are they endorsing their peers? As a professional in their industry, are they sharing insights into their day-to-day work life? It is important that these influencers have a pulse on the platform and build their voice.
Who are the top influencers on LinkedIn?
Here are 11 top marketing influencers to follow on LinkedIn:
1. Mostafa ElBermawy
Mostafa ElBermawy is the founder and CEO of NoGood, a renowned growth marketing agency based in New York. He is a growth engineer and venture builder with 14 years of experience in accelerating revenue/user growth and building, scaling and advising growth teams for VC-backed startups and Fortune 100 brands like Microsoft, ByteDance, Amex, Citi, Nike, P&G, WeWork, J&J, Workzone and Harver.
Mostafa regularly contributes to the NoGood Blog with the latest insights in Growth Marketing, AI, Social Media, and more! Read more from Mostafa here!
Industry Experience: Consumer Tech, B2B SaaS, ML, Fintech, Web3, and Healthcare.
Expertise: Growth and performance marketing, product-led growth (PLG), community-led growth, AI in Marketing application, performance branding, user acquisition, retention and Founder/CMO advisory in building and scaling growth, performance and content functions.
Follow Mostafa on LinkedIn!
2. Elena Verna
Elena Verna is a solopreneur who founded her business in 2019. She spends her time creating courses, advising companies, taking the occasional interim gig, and angel investing. She has also helped companies like SurveyMonkey, Miro, Amplitude, MongoDB, Veed.io, Netlify, Clockwise, and more.
Elena also has her own marketing newsletter called Elena's Growth Scoop, where she shares advice on growth marketing, B2B marketing strategies, Solopreneurship, and more!
Industry Experience: B2B Growth, Business Advisement and Analysis, Solopreneurship
Expertise: B2B Marketing, Product-Led Growth (PLG), Business Analysis, Social Media Marketing, Growth Marketing, Community-Led Growth, and more.
Follow Elena on LinkedIn!
3. Julian Shapiro
Julian Shapiro is a Startup Investor at Julian.capital and founder of Demand Curve, a Y Combinator startup that grows other companies. He also wrote TechCrunch's marketing column.
Before investing and growth, Julian was an engineer and created Velocity, an animation engine used by Samsung, Uber, WhatsApp, and thousands more.
Julian also runs the Highlights Newsletter, where he emails the most interesting highlights from famous books every month. Check it out here!
Industry Experience: Growth marketing, editorial, business and app development, domain name development
Expertise: Startup investment, growth marketing, copywriting, paid acquisition, product engineering, and development
4. John Cutler
John Cutler specializes in Product-Led Growth (PLG) and is the Senior Director of Product Enablement at Toast. Previously, he has worked at Amplitude, Zendesk, Pendo.io, AppFolio, Nickelodeon, and much more.
John showcases his knowledge and expertise through his newsletter: The Beautiful Mess, where he talks about Product Development, Product Management, and everything else in between. Subscribe to John here!
Industry Experience: Restaurant product development, B2B product development, business software, and more
Expertise: Product-led growth, product development, product management, Product enablement, product coaching, UX research, product management consulting, and more
Follow John on LinkedIn!
5. Moiz Ali
Moiz Ali is a serial entrepreneur and investor. He is the founder and CEO of Native, a natural personal care brand that was acquired by Procter & Gamble in 2017. Prior to founding Native, Moiz was the founder and CEO of Caskers, a flash sales site for spirits. He is also an active investor in over 100 startups.
Moiz graduated from Harvard Law School in 2009. He is a frequent speaker at industry events and has been featured in publications such as The New York Times, The Wall Street Journal, and Forbes.
Industry Experience: Social media, Direct to Consumer (DTC), Wellness and fitness, Consumer tech, Law, and more.
Expertise: Direct to Consumer Marketing (DTC), Investing, Business Management, and more.
Follow Moiz on LinkedIn!
6. Nik Sharma
Nik Sharma is the CEO of Sharma Brands, a strategic initiatives firm working with a wide range of brands to help grow and scale revenue across digital platforms. Nik is one of AdWeek's Young & Influential, Forbes 30 under 30, Business Insider's up-and-coming Investors to Watch, and an investor and advisor to some of the fastest-growing brands in commerce.
Nik also has a DTC newsletter that he sends out every Sunday, covering the latest in DTC strategies and learnings from running Sharma Brands.
Industry Experience: DTC Marketing, Advertising, Brand Consulting, Marketing Consulting
Expertise: Direct to Consumer Marketing (DTC), Brand Consulting, Business development, Investing, Social Media Marketing, and more.
Follow Nik on LinkedIn!
7. Lenny Rachitsky
Lenny Rachitsky is a growth-focused digital product specialist, Podcast Host, Angel Investor, and Writer/Creator of Lenny's Newsletter. He specializes in Product-Led Growth (PLG) strategies at several companies ranging from Airbnb, Localmind, Webmetrics, and more!
Industry Experience: Product, Engineering, Startup Growth, Consumer Marketing
Expertise: Product Design, Product Management, Product-Led Growth, Digital Marketing, Engineering, Investing
Follow Lenny on LinkedIn!
8. Emily Kramer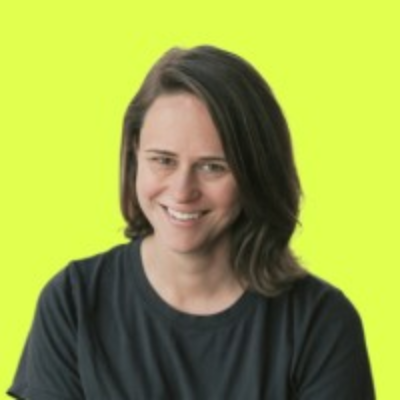 Emily Kramer is the co-founder of MKT1 and MKT1 Capital, helping founders and marketing leaders build high-growth B2B companies through investing, advising, teaching courses, and through the MKT1 Newsletter . She previously led teams at Carta, Astro, Asana, and more.
Industry Experience: Co-Founder of MKT1, Fund Manager, Investor, Board Member, Head of Marketing, VP of marketing, Marketing Director, Media Planner
Expertise: Investing, B2B Marketing, Social Media Marketing, Business Development, Project Management, Media Planning, and more
Follow Emily on LinkedIn!
9. Neil Patel
Neil Patel is a New York Times Bestselling Author, Marketer, Entrepreneur, and Influencer. Neil was also recognized as a top 100 entrepreneur under the age of 30 by President Obama and a top 100 entrepreneur under the age of 35 by the United Nations.
Neil is also the Co-Founder of the high-profile marketing agency Neil Patel Digital, writes for the Neil Patel Digital Blog, and is Co-Host of The Marketing School podcast.
Industries Served: World News, Consumer Tech, Sports Marketing, B2B Marketing, and more
Expertise: Content Marketing, B2B Marketing, SEO Marketing, Social Media Marketing, Website Building, SEO Optimization, Data and Analytics, Paid Media Relations, and more
Follow Neil on LinkedIn!
10. Ann Handley
Ann Handley is a Digital marketing & Content Expert and Wall Street Journal bestselling author of Everybody Writes: Your Go-To Guide to Creating Ridiculously Good Content. Ann is also the writer of the Total Annarchy Newsletter, where she publishes writing tips, marketing ideas, and new marketing trends and strategies.
Ann is also Chief Content Officer at MarketingProfs, where she oversees all professional education and marketing content, paving the way for companies to rethink how they do marketing, so they can grow.
Industries Served: Education, Consumer tech, Healthcare, and many more,
Expertise: Digital Marketing, Public Speaking, Writing, Consultation, and more
Follow Ann on LinkedIn!
11. Jay Baer
Jay Baer is a Business growth and customer experience strategist, researcher, and author of Youtility: Why Smart Marketing Is about Help Not Hype and Talk Triggers: The Complete Guide to Creating Customers with Word-of-Mouth. Jay has worked with companies like IBM, SXSW, Mayo Clinic, J.D. Power, and more!
Jay also has a newsletter called The Baer Facts, where he dives deep into marketing and customer experience tips, stats, trivia, and fun.
Industries Served: Digital Marketing, Customer Experience, Customer Service
Expertise: Keynote Speaking, Public Speaking, Consumer Marketing, Word of Mouth Marketing, Writing
Follow Jay on LinkedIn!
Connecting and following LinkedIn Influencers from this list can help you grow and engage in this industry. Whether it's Mostafa ElBermawy building a successful Marketing Growth agency in the heart of New York, or Nik Sharma running and thriving in DTC Marketing at the ripe age of 26, each of these experts has specialties and skills that any marketing professional can learn from.
We hope this blog post has introduced you to some new marketing experts to follow on LinkedIn. By following these top influencers, you can stay up-to-date with the latest marketing strategies and trends.