With so much appeal Miami exudes, it's no wonder companies have taken notice and adjusted their strategies accordingly. Citadel, Blackstone, R&B Realty Group and Goldman Sachs are some of the top companies that have relocated to Florida. Companies formerly based in New York City or Silicon Valley are leading the relocation to Miami, headlining the city as "the next big tech hub".
From the shores of South Beach and the glittering skyscrapers of Downtown Miami to the picturesque Coral Gables and even the lush farmland of Homestead, there's no denying that Miami is a beautiful city. Not only it is a destination for award-winning restaurants, international art (Art Basel) and sports (Miami Heat), the city is also home to some of the world's most influential and successful marketing agencies for branding, website design and development, social media marketing and more.
If you are looking to take your marketing to the next level, we have compiled a list of the best marketing agencies in Miami to make your search easier. This list is constantly expanding, so keep an eye out for new additions!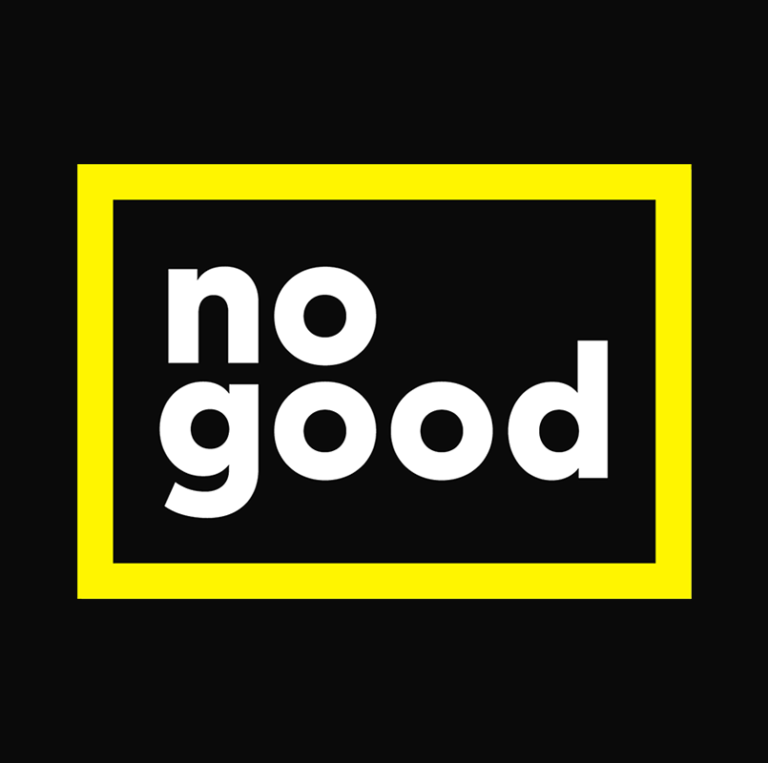 Year Founded: 2017
Team Size: 51-100 employees
Services: Digital Advertising, Performance Marketing, Content Marketing
Clients: Nike, Citibank, Amazon
Case Studies:
Description: NoGood is a growth marketing agency trusted by many startups, scaleups, and Fortune 500 companies like Amazon, P&G, and Nike where they have focused on clear results and marketing ROI. They work as a true extension of your company's team. When you work with NoGood, you get a growth team that delivers measurable results. Each squad member only works with a certain number of partners at a time, so they can stay engaged and focused on delivering predictable and sustainable growth to your brand. Their services include SEO, PPC, content marketing, digital PR, and more. Whatever your business goal, they have a service to match.
Year Founded: 2012
Team Size: 51-200 employees
Services: Organic Growth Strategy, Content development, Digital PR
Clients: DIRECTV, BuzzStream, AutoNation
Case Studies:
Description: Fractl is a boutique content marketing agency with a team of more than 100 marketers, outreach specialists and data scientists who help clients with content development, SEO and digital PR. Their marketing experience has been featured in Harvard Business Review, Moz and Hubspot, among others. The company is headquartered in Delray Beach, Florida, and also has offices in Leeds, UK, Denver and San Diego.
Year Founded: 2018
Team Size: 11-50 employees
Services: Influencer Search, Content Management, Target Audience Identification
Clients: Google, What Do You Meme?, Snapchat
Case Studies:
Description: The Influencer Marketing Factory is an influencer marketing agency that helps its clients find the right influencers, reach their target audience, understand their KPIs and ROI, and finish it all off with tracking and detailed reports. Established brands like Warner Music Group, GrubHub and Universal Music have worked with them on their influencer marketing campaigns on TikTok, Instagram and YouTube.
Year Founded: 2005
Team Size: 11-50 employees
Services: Copywriting, Crisis Management, Brand Development
Clients: Lennar, CEMEX USA, Aventura Mall
Case Studies:
Description: Roar Media is a strategic, digitally focused, full-stack marketing agency that combines creativity and common sense to achieve audience engagement and brand relevance. It is the third largest marketing agency in South Florida and is one of the 50 fastest growing private companies in Florida. Roar Media can support your brand with the full spectrum of advertising, creative and public relations. Because Roar Media's vision is to help inspired businesses fulfill their brand promise, gain relevance, rise and conquer, they provide their clients with an integrated, service-oriented marketing technology platform.
Year Founded: 2014
Team Size: 2-10 employees
Services: Pay Per Click Management, Search Engine Optimization, Social Media
Clients: Loigica, Trust Counsel, BioSweep Southeast
Case Studies:
Description: Rizen is more than an SEO company. Rizen is an inbound marketing agency that specializes in helping tech-savvy clients succeed by creating link-worthy content and powerful offers that convert visitors into prospects. Their inbound marketing strategy includes all the tools needed to attract and convert customers, including web design and creation, branding, PPC, and more.
Year Founded: 2017
Team Size: 2-10 employees
Services: Brand Development, Content Creation, Advertising Campaigns
Clients: The Ritz-Carlton Residences, PINCHO, Fortune International Group
Case Studies:
Description: Neulane is a Miami-based creative agency specializing in branding, social media, advertising campaigns and content. They are a small team of talented professionals and creative problem solvers with a common mission: to create advertising that can not be ignored and that makes brands famous. Whether they are working with a brand that wants to reach a niche audience or a brand that needs to appeal to the masses, they lay the groundwork and pave the way to reach, communicate and engage any audience.
Year Founded: 2009
Team Size: 51-200 employees
Services: Web Design, Amazon PPC, Social Media Management
Clients: Stroleny Law, P.A, 1-800 INJURED, Filter King
Case Studies:
Description: On The Map, Inc. provides SEO, online marketing and website development services to businesses of all sizes. Their expertise ranges from the success of leading law firms and auto dealers to pest control companies and healthcare businesses. They are a team of 50 professionals who strive every day to positively impact the world, one person, one business, one dollar at a time. They have been recognized multiple times by Inc.5000 as one of the fastest growing companies, three years in a row, and they have been recognized as one of Google's leading partners.
Year Founded: 2001
Team Size: 11-50 employees
Services: SEO, Web & App Development, Digital Marketing
Clients: AccuDock, Pingdom, GIR Medical Claims
Case Studies:
Description: OptFirst Internet Marketing is a full-service marketing agency based in Miami Shores that specializes in SEO and PPC. They create customized packages for each client with campaigns that are most effective for their industry. With any type of marketing strategy, OptFirst focuses on return of investment because they have learned from their years of experience that making money is the definition of any business. What makes OptFirst special is that they only work with one company per industry and location, so they are committed to their clients and have expertise in internet marketing.
Year Founded: 2011
Team Size: 201-500 employees
Services: Market Research, Digital Marketing, Marketing Analytics
Clients: Facilities Management Group (FMG), Google, Microsoft
Case Studies:
Description: White Shark Media is a Google Ads Premier SMB Partner and has joined the prestigious Bing Ads Authorized Reseller Alliance. They work by assigning three certified marketing experts to each client, ensuring top-notch customer service, and offering advanced reporting on all key metrics. Through continuous campaign optimization, analytics, and proprietary reporting software, they ensure that they remain fully accountable to their partners.
Year Founded: 2013
Team Size: 11-50 employees
Services: SEO, Affiliate Marketing, Social Media Marketing
Clients: Bosch, LVMH, Hilton
Case Studies:
Description: Outsmart Labs is a strategic 360 digital agency that connects brands with audiences. Their goal is to develop innovative digital strategies to achieve the business goals of each of their partners as efficiently as possible. Their services range from social media management and affiliate marketing to SEO/SEM and website development. They have an extensive list of clients, including some of the most recognizable brands in the world, proving that they know how to grow, scale, and position their clients as leaders in their field. For this reason, innovation and rapid experimentation are the pillars of their service.
Year Founded: 2001
Team Size: 2-10 employees
Services: Inbound Marketing, Graphic Design, Website Development
Clients: Marriott International, Molson Coors, Carnival Entertainment
Case Studies:
Description: Decographic is an advertising agency built on the passion of two design entrepreneurs with over 25 years of experience. Their services focus on inbound marketing, corporate branding, graphic design and video production (AR & VR). Their team continuously works to develop award-winning quality projects. This is evidenced by the fact that they were named the Best Digital Marketing Agency in Miami for 2020 by Expertise and the Best Local Agency 2019 by UpCity. If you are looking for an agency that speaks your language (Spanish or Italian), the team can provide that too.
Year Founded: 2010
Team Size: 11-50 employees
Services: PR & Media Outreach, Content Amplification, Video
Clients: STERIS Life Sciences, Eperi, Visit Las Vegas
Case Studies:
Description: S&G is an award-winning content marketing agency in Miami and New York that creates branded content for any type of business looking to stand out from the competition. Their team consists of experienced marketers who come from nationally recognized newspapers, top-ranked magazines, Fortune 500 companies and innovative technology companies. They believe that everyone has a story and that good storytelling can capture the imagination. Their services include video, custom content, content amplification and PR & media relations. They have been recognized multiple times, most recently by Digital.com as one of the Best Content Marketing Agencies in 2020.
Year Founded: 2011
Team Size: 2-10 employees
Services: Social Media, Advertising, Branding
Clients: Sotheby's International Realty, Movement Mortgage, Juan Valdez Café
Case Studies:
Description: Anvixa is a full-service, independent marketing agency that creates unique brand experiences and cost-effective strategies that get your business in front of the right audience. Their services include social media, PPC advertising, web development, creative design and more. The creative designers, web developers, and social media brand strategists create high-quality marketing systems for established businesses and innovative startups, using cutting-edge technology to communicate about projects, tasks, and deadlines to deliver outstanding results.
Year Founded: 1999
Team Size: 51-200 employees
Services: UI/UX Web Design, Custom Web Development, eCommerce Solutions
Clients: Beverly Hills Polo Club, University of Miami, Capezio
Case Studies:
Description: Founded in 1999, Absolute Web's mission is to help businesses by becoming an extension of their team and expanding their expertise in digital commerce and marketing to ensure growth and profitability for every client they work with. The company has deep expertise in eCommerce development and management, as well as marketing, photography, video, and content creation. They specialize in developing custom eCommerce solutions on Magento, Shopify, and BigCommerce platforms, aligning with their clients' strategy and goals to ensure successful results. The company has offices in Miami and Los Angeles and has been named one of the fastest growing privately held companies in America by Inc.5000 three years in a row (2018, 2019, and 2020).
Year Founded: 2015
Team Size: 11-50 employees
Services: Creative Design, Innovation Technology, SEO
Clients: Community Networker, Hot Shapers, Barberi International
Case Studies:
Description: Four.19 Agency is a full-service marketing agency that enables brands to be at the forefront of every trend. They can help your brand with marketing, design, development and innovation. Each of these main services is then broken down into specific categories such as UX / UI design, virtual and augmented reality, packaging, social media and more. Among many other awards, Four.19 Agency was named by Expertise as one of the best digital marketing agencies in Miami in 2020 and also received the W3 Gold Award in the same year.
Year Founded: 2013
Team Size: 2-10 employees
Services: Search Engine Optimization, Consulting, Lead Generation
Clients: Equigraf, The Wagging, Ultralight
Case Studies:
Description: Solved Puzzle is all about e-commerce with web design and marketing solutions. What sets them apart from other marketing agencies is that they can run your company's ads on Facebook, Instagram, and Google, but they do not charge a retainer fee. Instead, they charge a commission from the sales they make for your business to guarantee their clients that they always deliver the highest quality of services.
Year Founded: 2012
Team Size: 11-50 employees
Services: PPC, Web Design & Development, Brand Reputation Management
Clients: JPMorgan Chase & Co., ZodCharger, Lufthansa
Case Studies:
Description: Krafted Digital is a full-service digital agency focused on developing customized digital marketing campaigns to meet and exceed their clients' business goals. Through paid search, they provide their clients with valuable online real estate and campaigns that focus on efficiency and results. They also use content marketing to attract and retain customers and prospects, and analytical disciplines and creative innovation to develop winning strategies.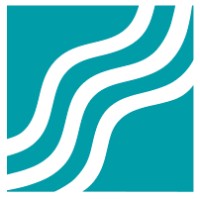 Year founded: 1987
Team size: 11-50 employees
Services: Strategy, Print Advertising, Outdoor Advertising, Broadcast Advertising
Clients: The Miami Foundation, Holtz Children's Hospital, Brandix
Case Studies:
Description: The Weinbach Group is an award-winning marketing and advertising agency with over 25 years of experience. The company began as a public relations firm, but over time has evolved into a full-service marketing agency. Their integrated approach reinforced the effectiveness of each element. The leading healthcare advertising agency received ten awards at the 34th Annual Healthcare Advertising Awards, one of the nation's largest and most prestigious marketing awards for the healthcare industry.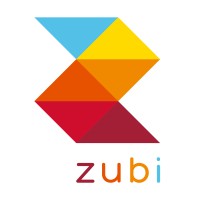 Year founded: 1976
Team size: 51-200 employees
Services: Media Buying, Creative, Analytics
Clients: Ford Motor Company, J.P. Morgan, Lincoln Motor Company
Case Studies:
Description: Zubi was founded more than 40 years ago with the goal of eradicating stereotypes. The company knows that to drive long-term change and achieve success, they must work with a specific goal in mind. Their results-oriented focus leads them to develop integrated strategies that inspire relevant creativity and inspire action. Zubi is an award-winning, full-service advertising agency with a solid track record of sustained, results-driven innovation. Although headquartered in Miami, it maintains offices in Detroit and Los Angeles. Its expertise spans categories such as automotive, retail, finance, consumer packaged goods, QSR/fast casual, food and beverage, and travel.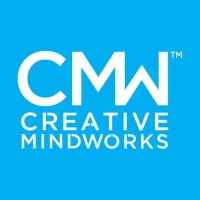 Year founded: 1998
Team Size: 11-50 employees
Services: Media Relations & Publicity, Creative Direction & Design, Advertising Strategy & Production
Clients: The Grove Resort & Water Park, Gastro Health, Carnival Corporation & PLC
Case Studies:
Description: Creative Mindworks is an internationally renowned advertising and marketing agency. They are an association of inspired individuals who create a formula for success with pride and commitment. They achieve success for their clients through integrated marketing solutions. Whether it's branding, interactive design or strategic media buying, their team is always focused on achieving the best results for their clients.
Year Founded: 1984
Team Size: 51-200 employees
Services: Business Advisory, Branding & Advertising, Digital Solutions
Clients: Carmex, ManPower Group, Hotel Retlaw
Case Studies:
Description: BVK offers integrated marketing services based on a simple premise. They believe that the best way to create and sustain a brand is to surround consumers with the brand and interact with them at every touchpoint. The company is headquartered in Milwaukee, but also has an office on Brickell Avenue in Miami. They are accelerating growth in life-changing categories such as travel and tourism, healthcare, higher education, CPG, B2B and cause marketing.
Year Founded: 2011
Team Size: 2-10 employees
Services: Web Design & Development, Digital Marketing, Video Production
Clients: Four Points by Sheraton, Triumph, American Cancer Society
Case Studies:
Description: Founded in 2009, 1111 Media Group is a family-owned, full-service digital marketing and video production agency headquartered in Miami. Their team is passionate about serving clients in their local markets and dedicated to building better brands. The agency offers services such as website design, SEO strategy, video, production and more. They believe the power of design and video can have a tremendous impact on your brand's marketing, simplifying communication, enhancing experiences, and engaging and inspiring people around the world.
Year Founded: 2013
Team Size: 2-10 employees
Services: Advertising, Brand Engineering, Graphic Design
Clients: Diesel, Lucky Buddha, Gramps
Case Studies:
Description: Sun & Sons is a Miami-based independent creative studio that draws on its collective experience as advertisers, designers and popular culture engineers to collaborate with brands to create conceptual narratives and holistic experiences that bring fame to their clients. Over the years, they have become a creative ally for visionary people and companies looking to make their mark in culture.
Year Founded: 2007
Team Size: 2-10 employees
Services: Brand Activation & Promotion, UX & UI Strategy and Execution, Brand Creation & Positioning
Clients: Healthmerch, Maloney Properties, Loews Hotels
Case Studies:
Description: Voted the best advertising agency in Miami Beach, MOK2 develops experiences that drive smart, meaningful organizations, products and services. With deep strategies, informed creativity and thoughtful design, they help inspired leaders and their teams communicate their brand's purpose, culture and value to connect, solve challenges and realize goals beautifully. Their services can help leaders align their brand's internal and external communications and culture with their authentic story to launch a startup, evolve or reposition an existing brand, and more.
Year Founded: 2019
Team Size: 11-50 employees
Services: Search Engine Optimization, Social Media Marketing, Dropshipping
Clients: Still Detox, Zenith, Audeswin
Case Studies:
Description: Adziv Digital is an award-winning full-service digital marketing agency for small and medium businesses, startups and entrepreneurs. Their services include web design, eCommerce development, social media marketing and UI / UX services to help clients achieve their business goals. They are a creative team of designers, developers and marketers who deliver data-driven digital marketing solutions around the world to help businesses transform and grow digitally.
All in all, business and revenue growth depend on having the right people in the right positions, all working toward the same goal. You want the best for your business and you want everyone working with you to have the same mindset. This is the mindset you should have with when looking to hire a marketing agency. When the agency is a good fit for you, both you and they win – it succeeds when you succeed. That's why it's important that a marketing agency assesses your business needs and know how to help you achieve your goals.