Crafting timeless brand identities is no simple feat, yet there are many agencies that rush to claim the title of a "branding god." The truth is, branding is a process beyond crafting a memorable or colorful appearance. It's an entire system that is culturally relevant, builds strong relationships with customers, tells a unique story, and yet is rooted in data.
Striking this balance between the right and the left brain to combine creativity with proven tactics is what makes a successful brand agency a "branding god." In an overcrowded space where agencies are in a constant fight to prove whose designs are cooler, more intricate, and more beautiful, it's the ones that are creative and strategic at the same time that win.
Especially for DTC brands, discovering the sweet spot between being efficient while also loved by consumers is the perpetual challenge — and having an expert partner along the way who can be trusted to develop or refine brand identity is critical to ensuring long-term success.
So who are these so-called "gods" that can help a DTC brand enhance its story and visual identity in a way that's relevant and relatable, all while continuing to grow? We have put together a list of 11 agencies globally that have already helped some of the most iconic brands become who they are today.
Day Job

Bullish

DAY

Wolff Olins

Gander

Red Antler

Preacher

Pentagram

Huge

Tonik

NoGood
Location: New York
Clients: Fly by Jing, Cha Cha Matcha, Recess
When you first land on Day Job's website, there is a moment of confusion and nostalgia. Suddenly, you are looking at a page from the 90s, with pixelated images and an old-time, text-heavy Microsoft interface. And yet, as reminiscent of the past as Day Job's website is, its work is as millennial-focused as it gets — buzzworthy, creative, and always relevant. For Day Job, it's all about the details — they don't just create brands, but rather end-to-end worlds where the experience at any touchpoint is consistent and immersive. The Brooklyn-based agency is the brains behind the airy, dreamy aura of Recess. The cannabis-infused drink that floats, quite literally, on every digital platform consistently lives and breathes the ease and levitation it promises. The agency has also crafted the tropical, pink vibe of Cha Cha Matcha and the quirky yet authentic feel of Fly by Jing.
Location: New York
Clients: Nike, Beats by Dr. Dre, Warby Parker, MatchaBar, Peloton, Care/of
Bullish is not your average agency: it's a combination of an investment firm and a brand studio. Their input in developing remarkable brands doesn't just end with their ideation and creation. Bullish goes as far as becoming an investor in brands with high potential, directly partaking in the growth and development of each brand from identity to business goals and success. Some of the New York-based agency's select early-stage consumer investments include Casper, Care/of, Hu, Peloton, and Warby Parker.

Location: New York
Clients: KAMÚY Restaurant, Chef Paul Touusaint, Xblockchain
DAY is the epitome of culture-driven, diversity-centered design and branding. For DAY, cultural references aren't simply a method of staying relevant; instead, culture is the starting point and cornerstone of their work. Although smaller in scale, the creative agency makes it its mission to create work that matters, that's unapologetic in its deep cultural roots, and exercises diversity. DAY is unique in its commitment to delivering on the promise of diversity, elevating Black culture, and empowering Black businesses — and they do it with authenticity, devotion, and creativity.
Location: New York
Clients: Google, TikTok, Virgin, Uber, The Metropolitan Museum of Art, Tate Modern
When it comes to developing dynamic brands, Wolff Olins integrates technology with design to create dimensionality and bring brands to life. At its core, Wolff Olins considers a brand identity beyond a static visual appearance. Instead, the agency crafts multidimensional brand personalities that breathe, move, and engage consumers at new and interactive levels. From TikTok's 3D logo and Uber's most recent U shape to Google's four-color spiraling G, the designs Wolff Olins produces successfully launch brands into the digital-forward world that customers live in today.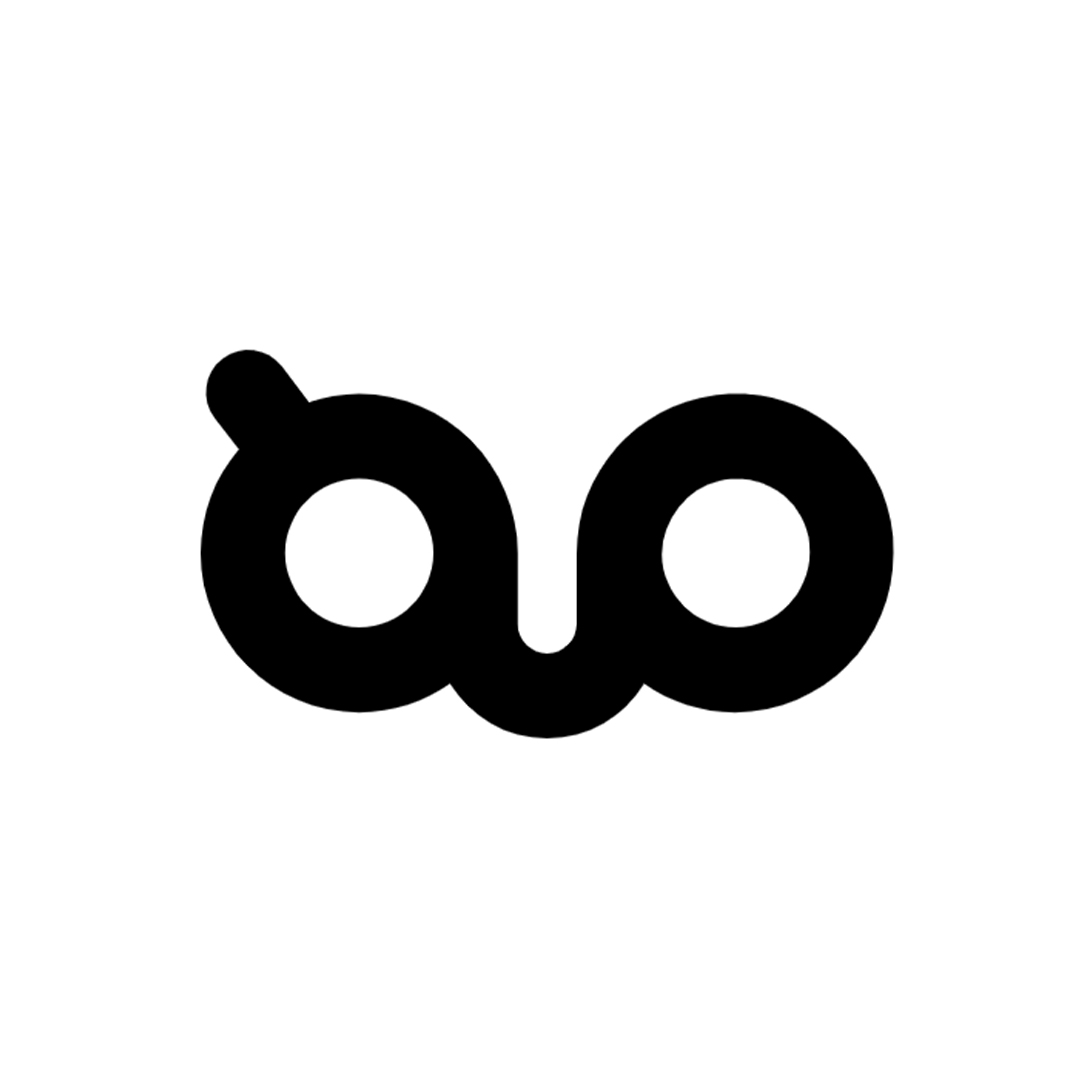 Location: Brooklyn
Clients: Magic Spoon, Banza, Minna, Lavva, Codecademy
There are certain DTC brands that take over their industries by storm and suddenly, the market doesn't look the same anymore. Some of the brands that Gender, a Brooklyn-based creative shop, has created are Banza and Magic Spoon — and neither the pasta nor the cereal markets have been the same ever since these brands were launched. What makes Gander's work stand out is its ability to craft brand stories that offer a new and fresh twist on a traditional market space. At the same time, Gander's brands have a system of powerful, distinctive color schemes and illustrations that make the brands instantly recognizable and one-of-their-kind. Gander's brands live and breathe beyond the digital space and deliver the same dose of unique experiences in real life, from packaging to social media.
Location: Brooklyn
Clients: Allbirds, Hinge, Casper, Brandless, Prose, Levain Bakery
Red Antler is among the most respected agencies known for their ability to develop promising early-stage companies into established and well-recognized brands. The Brooklyn-based agency has become a go-to for many founders, entrepreneurs, and venture capitalists who have entrusted Red Antler with the creation and development of their young companies' brands. The team at Red Antler was behind the initiative to transform Casper, a mattress company, into a symbol for good rest and a lifestyle brand with a deep connection to its customers — a complete departure from the traditional, showroom-centric and technical jargon-heavy mattress industry. The agency was also behind the "Designed to Be Deleted" positioning for Hinge — a refreshing change from the rest of the industry that often failed to establish true connections between people in a hyper-digital environment.
Location: Austin
Clients: StreetEasy, Fanta, Netflix, ESPN, Venmo, WeTransfer
When you first land on Preacher's website, a series of black-and-white motion videos cover the entire screen, suddenly taking you back to the olden times and evoking nostalgia. But despite this reminiscent first impression, the Austin-based agency is behind some of the most well-known and beloved brands. From bigger names like Netflix to smaller, thriving brands like Harry's, the companies that come to Preacher all share the same unique feel, blending the traditional with the novel to give brands an air of authenticity while helping them adapt to the changing consumer preferences. If you are in New York and notice the StreetEasy ads in the subways, then you'll immediately get a sense of Preacher's ability to seamlessly fuse old and new. The posters look hand-drawn, almost New Yorker-style; they feature references to such original New York experiences as a doorman or shoebox apartments; yet it all comes together to highlight how the technology aggregates the most qualified housing options in the city.
Location: New York
Clients: American Express, Waze, MasterCard, The High Line NY, Lululemon
Sometimes, branding is as symbolic and intricate as creating art. Modern art, if you will. The strongest quality that sets Pentagram apart from all other agencies is the fact that all the work they create looks like it belongs in MOMA or the Tate — no matter what industry their company comes from, from finance to healthcare or entertainment. Pentagram's name captures the nature of the agency's work: it's at the intersection of architecture, design, and science. Have you noticed the women walking out of yoga studios, holding Lululemon bags covered in bold, powerful typography? The diverse typeface covering Lululemon bags and shop windows is Pentagram's visualization of the brand's manifesto of movement and mindfulness. If you happened to walk the High Line since its reopening during the pandemic, you may have noticed the green dots evenly distributed across the promenade space. Pentagram's thoughtful design tackles the challenge of social distancing while revisiting areas beloved by New Yorkers.
Location: Brooklyn
Clients: Android, Canada Goose, Gucci, Google, Hulu, Pfizer
Huge is a team of those creative minds who think of branding as an experience. Their work always centers around creating unique experiences that build bonds with customers in memorable and unforgettable ways. What sets the Brooklyn-based agency apart is its user-centric approach to branding — and their work is geared towards building strong relationships between their clients' brands and their respective customers. If there is such a thing as planning experiential dates for two people to connect deeply, Huge does exactly that. Among their notable designs is Android's brand new look. Huge reimagined the iconic waving green robot that everyone recognizes the Google product by, stripping the brand from all excessive details and making the overall brand experience simpler, more accessible, more welcoming, playful, and curious. Have you heard of FOGO? Not FOMO, not YOLO — FOGO, or "Fear Of Getting Old," a concept introduced by Huge as part of the "GetOld.com" initiative that aimed to rejuvenate Pfizer's image while reversing the negative perceptions of aging. The initiative wasn't simply a limited campaign — it was a start of a large-scale movement that created a community of followers who believed the message resonated with their thoughts and feelings.
Location: Poland
Clients: Segment, Packlane, Teespring, Kulture Athletics, Titan
Tonik is the agency that works with young companies — think promising Y Combinator startups that are ready to launch and unlock skyrocketing success. And what sets the Poland-based startup apart is its ability to create highly digital, smooth, sleek, and clean designs exactly for the kind of companies that promise innovation. Tonik understands that many entrepreneurs are focused on results, on technology, on revenue and oftentimes, young companies lose sight of the brand identity and marketing — a key element in ensuring long-term success. Tonik always happens to be there to fill in that gap: the team leaves the startup to focus on disrupting, while the digital product studio carefully crafts a modern look and feel for the brand that conveys the innovative character while "tickling users in all the right places." Tonik is behind Segment's simple, green, recognizable style and Packlane's blue-and-turquoise identity that embodies the eye-catching packaging their users can get.
Location: New York
Clients: Steer (Exelon), P&G, Nike, Ghostery, Fratelli Carli, The Little Words Project
A brand operates at the intersection of science and style. It draws inspiration from the creative elements that establish an emotional connection with its audience, but relies on data and experimentation to continually test, evaluate and commit to the strategies that prove to be the most successful. You can find NoGood exactly at this intersection — the New York-based agency applies the unique approach of performance branding to help their clients unlock sustainable, compounding growth based on many experiments and built on a consistent and impactful brand story. A disruptor in the marketing and branding space, NoGood also works with companies with disruptive solutions across industries, from pharma to eCommerce. The NoGood way of working with clients is equally disruptive: unlike the traditional agency model, NoGood allocates squads that plug into each client's marketing team. The squads — or teams of professionals from diverse backgrounds ranging from creative designers to data analysts and growth strategists — provide the necessary depth of knowledge and expertise to drive the client's long-term growth forward and stay on target at all times.
As you have seen, to claim the title of a "branding god," it's not enough to craft eye-catching brand assets. It's about creating a brand ecosystem that pulls the audiences into the brand's world through a compelling, relatable story that's consistent across all the design elements a brand puts out across many digital touchpoints. Especially for DTC brands, it's especially crucial to establish a strong initial connection with consumers through powerful designs and visuals in hopes of building long-term relationships that foster consumer loyalty and championship. Let us know in the comments what agencies and brands have stood out to you the most and get in touch with us for performance branding solutions that will help your business achieve sustainable compounding growth!