Planning, goal-setting, testing, having a clear idea of how you want to promote your brand, and a dash of creativity is necessary for social media marketing your company successfully. All of this will be taken care of for you if you use an agency. They'll steer your brand through the turbulent social media waters using their expertise and resources. x resulting in a stronger return on investment for your business and increased exposure to your target market.
Social media marketing requires some learning. Understanding it requires a lot of effort and experimentation, let alone achieving success. This skill-set is guaranteed when you work with a social media agency. Social media is also evolving continually on top of that. What works today might not work tomorrow. Social media organizations closely monitor these changes and make the necessary adjustments. You can relieve yourself of this load by working with an agency. They successfully maintain your social media accounts using their skills, freeing you up to concentrate on the other areas needed to expand your company.
You don't just employ one individual when you engage an agency. You're bringing on board a full crew of experts in their respective fields. A social media agency will have everything you need under one roof to produce your ads. You won't have to purchase any new equipment or subscribe to any new software services. They'll have everything. You are gaining resources other than merely the tangible kind. You are receiving the precise knowledge that an agency has amassed by working with various clients and the research they have obtained. If you decide to do it yourself, creating a successful social media strategy and managing your social media accounts to adhere to this approach need a significant time commitment and the truth is some companies don't have the time to do that. And that is why we listed some of our favorites Socia Media Marketing Agencies here:
LYFE Marketing is a social media marketing company. They provide services for social media advertising, management, PPC, and search engine optimization. They help businesses develop and achieve their objectives by utilizing the most effective social media marketing techniques.
Location: Atlanta, Georgia
Budget: $1,000+
Company Size: 10 – 49
Year Founded: 2011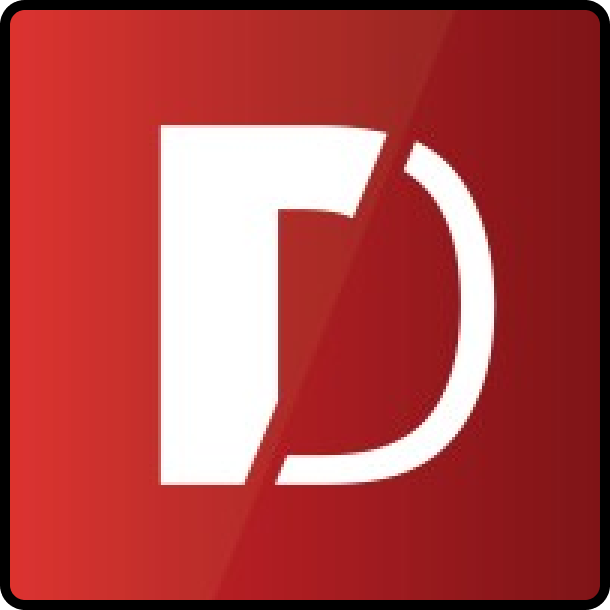 Disruptive Advertising discovered that, on average, more than 76% of digital marketing funds are lost after evaluating the digital marketing strategies of more than 3,000 businesses. The first thing they do is redistribute or save those wasted marketing funds. Next, they lay the groundwork for long-term success with solid data that accurately depict the performance of each marketing channel. Finally, they are in a position to begin scaling companies' marketing outcomes and moving toward their corporate objectives. This is Disruptive's Advertising philosophy.
Location: Lindon, Utah
Budget: $5,000+
Company Size: 50 – 249
Year Founded: 2011
NoGood has been applying its foundations as a growth agency to social media in order to take a performance-first approach to create data-driven content to ensure sustainable growth for both their own channels, as well as those of their partners. The content team has crafted a model that they have developed internally to build audiences and communities and offers the same metrics-driven approach to each and every partner they work with across all channels. 
Location: New York, Miami
Budget: N/A
Team Size: 10 – 49
Year Founded: 2017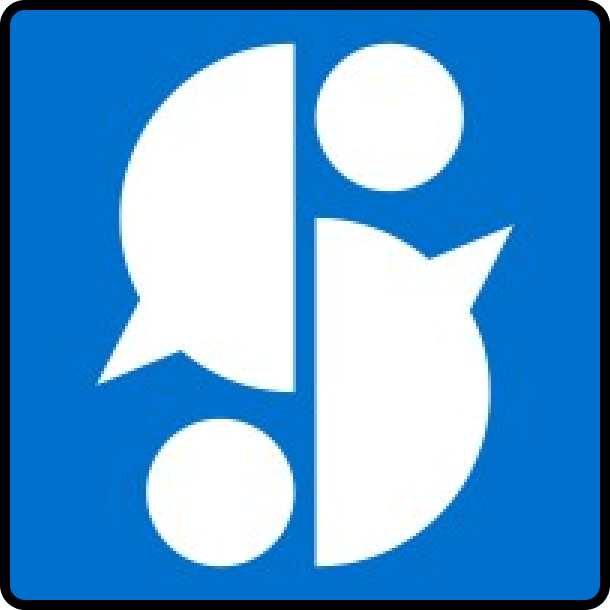 Sociallyin provides services to a broad spectrum of clients in numerous industries. Their goal is to establish long-lasting relationships online by connecting with individuals on a human level. With the help of social media strategies, custom content, influencer marketing, ROI modeling and data analysis, community management, and social media advertising management, they embody innovation and work with the best creative talent to keep their business ahead of the competition.
Location: Atlanta, Georgia
Budget: $1,000+
Company Size: 10 – 49
Year Founded: 2011
Atlanta, Georgia-based Joseph Studios is a digital marketing and public relations firm. Their target market among clients are the ones who value engaging with their customers in a way that emphasizes fostering strong brand loyalty and they are achieving that through social media.
Location: Atlanta, Georgia
Budget: $1,000+
Company Size: 10 – 49
Year Founded: 2016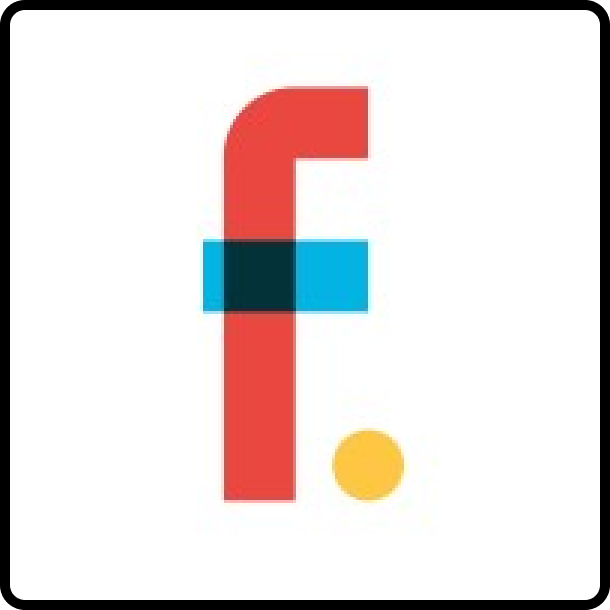 Simply put, Favoured tries to increase its consumer base and profit margins. To provide outstanding outcomes for their clients, they are experts in performance marketing that is results-driven. Because of their proactive communication, intelligent marketing approach, and quirky inventiveness, clients love them!
Location: London
Budget: N/A
Company Size: 2 – 9
Year Founded: 2017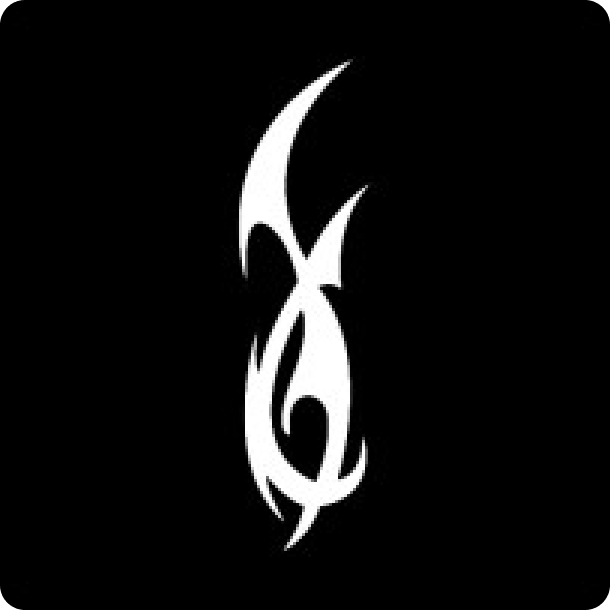 Firebelly Marketing is 100% social media oriented. The goal of Firebelly, a top-rated, highly regarded, and award-winning social media marketing firm, is to increase the likeability of brands. It's all social for them. They are covering everything from sponsored and organic influencer marketing to studio services (photography, video, and design). Even from the beginning, they have assisted in developing social brands.
Location: Indianapolis
Budget: $1,000+
Company Size: 10 – 49
Year Founded: 2007
The goal of Neuelane, an advertising firm run by a small group of senior-level creative problem solvers, is to create advertising that is irresistible.
Location: Miami
Budget: $5,000+
Company Size: 2 – 9
Year Founded: 2017
One 10 Media is an eCommerce growing company. They assist brands in growing their audience with conversational marketing, email marketing, and paid media (Facebook, Instagram, Google, Pinterest). They understand the perspective from the consumer's side of the table because they have run multiple eCommerce businesses themselves. Additionally, they've employed a number of agencies, so they know how to work with clients as effectively as possible.
Location: Akron, Ohio
Budget: $1,000+
Company Size: 2 – 9
Year Founded: 2018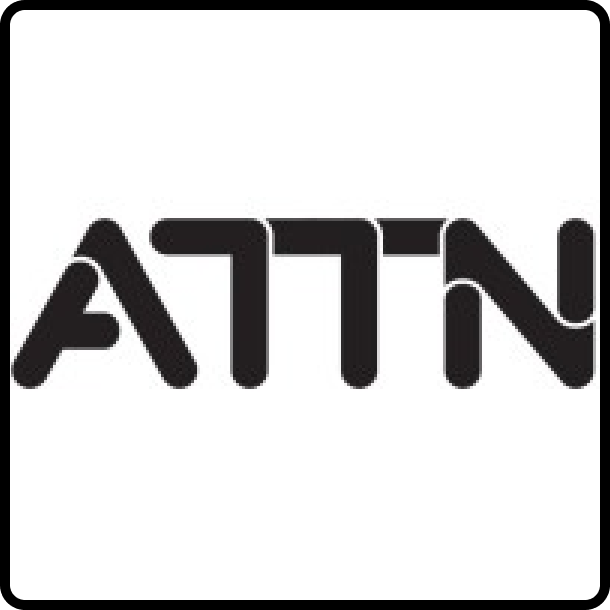 ATTN Agency is a full-funnel performance and growth marketing agency. Through data-driven analysis, nimble advertising buying, and unmatched creative services, they quicken the growth of companies. Digitally native firms can use ATTN Agency's marketing strategy, media buying, and creative services across all major ad platforms, including Facebook, Instagram, TikTok, Google, Bing, YouTube, email marketing, and SMS marketing.
Location: San Diego, California
Budget: $1,000+
Company Size: 10 – 49
Year Founded: o
2016
What sets apart Socialistics from the competition? They are insatiable storytellers. They are motivated to discover your story and express it compellingly. They capture your voice, look, and feel through written word, motion, and images in order to uplift their clients. They put in a lot of effort to share your story on social media in ways that are significant and measurable.
Location: Remote
Budget: $1,000+
Company Size: 2 – 9
Year Founded: 2018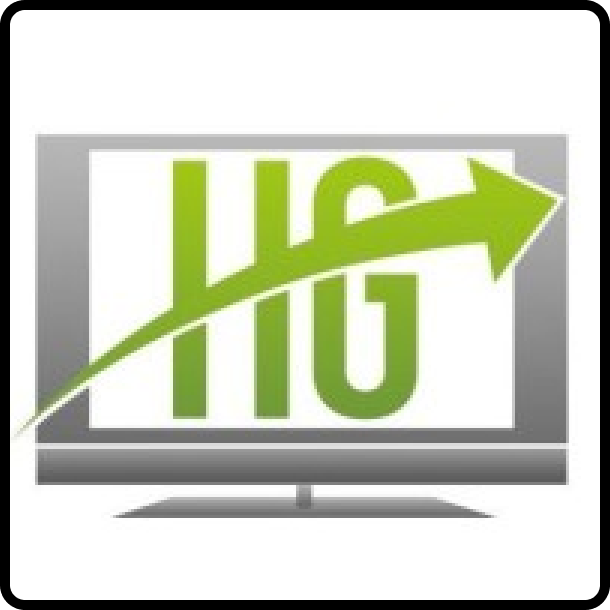 Consider Harvest Growth to be your one-stop shop for everything related to marketing. They have successfully launched some of the most renowned businesses in the world using our special Perfect Launch Sequence. They have you covered for everything from effective digital advertising campaigns across many platforms of social media to national TV advertisements.
Location: Centennial
Budget: $5,000+
Company Size: 2 – 9
Year Founded: 2006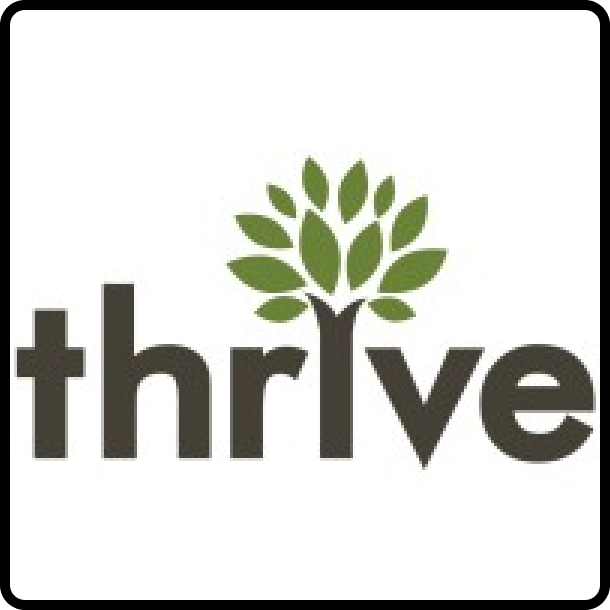 Thrive is a driven social media marketing company that leverages the Internet's potential to expand your company. Thrive was established on the belief that companies can outperform their rivals with a solid website and a successful online marketing plan. They provide businesses proven online marketing strategies that work.
Location: Dallas, Texas
Budget: $1,000+
Company Size: 10 – 49
Year Founded: 2005
Through a relationship with SLT Consulting, companies will have access to a multi-award-winning team of digital marketing specialists with expertise in retail brands, eCommerce, and consumer goods/services. They work with both established brands getting ready for the next step of expansion and early-stage companies looking to accelerate growth.
Location: New York
Budget: $1,000+
Company Size: 50 – 249
Year Founded: 2018
BrandLyft is a boutique small business marketing agency that helps business owners navigate the world of digital marketing. They are managing your social media channels, advertising, SEO, PPC, Branding, and so much more, so you can get back to doing what you know best: Running your business.
Location: Cartersville
Budget: $1,000+
Company Size: 10 – 49
Year Founded: 2014
OOB is a London-based, award-winning creative agency that was founded in 2018. They specialize in developing memorable brand identities, innovative campaigns that reflect the way the world is evolving, and exceptional social media content that really gets noticed. They designed OOB to be a collaborative space where various viewpoints, ideas, and voices can coexist. They are agile and quick on our feet, proudly autonomous, and always learning and changing.
Location: London
Budget: $5,000+
Company Size: 2 – 9
Year Founded: 2018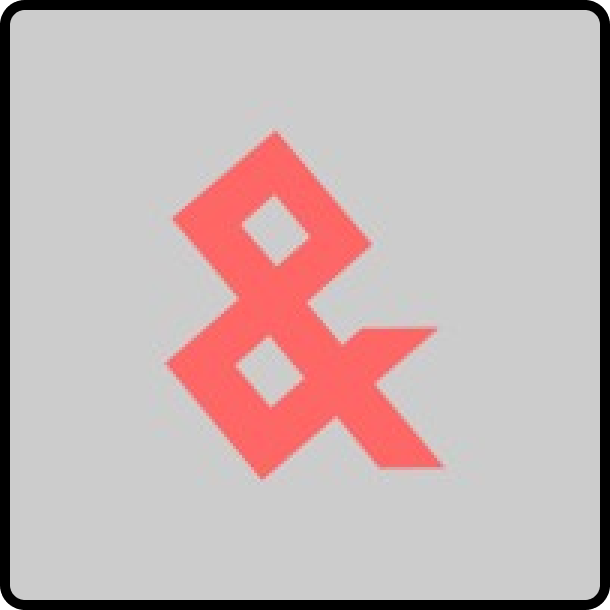 They are seasoned thinkers that build social experiences that affect customer behavior, spark online discussion, and offer analytical data that has been through the wringer. Fifty & Five offers local and international brands digital and social media marketing services, managing strategy, content marketing, customer service, and advanced social listening.
Location: New York, Orlando, LA
Budget: $5,000+
Company Size: 10 – 49
Year Founded: 2009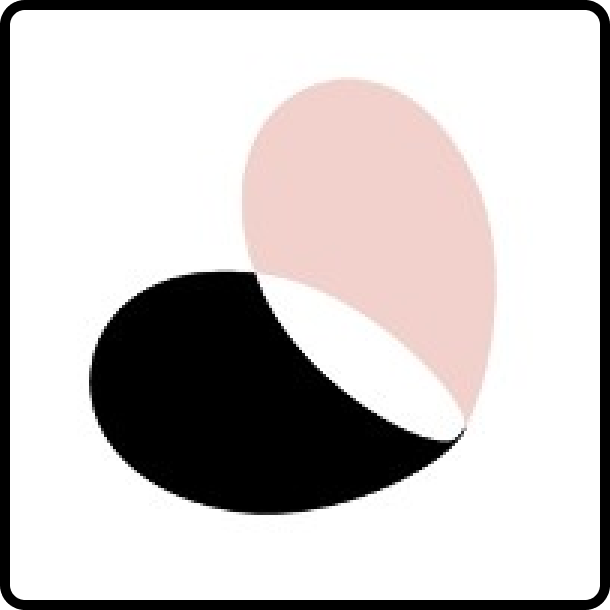 Socialfly is a full-service digital marketing and influencer marketing firm with a focus on social PR. To increase brand recognition and get outcomes, they use creative integration. The experts at Socialfly approach social media from a social PR perspective, which entails developing a full plan for your company that makes use of social media, digital marketing, creative services, and consulting best practices.
Location: New York
Budget: $1,000+
Company Size: 10 – 49
Year Founded: 2011
In today's online environment, digital marketing is the main form of advertising. Source Group is taking care of your digital marketing campaign and will quickly get off the ground thanks to its extensive offerings and welcoming professionals, who will also breathe new life into stale content.
Location: Tucson, Arizona
Budget: $1,000+
Company Size: 10 – 49
Year Founded: 2012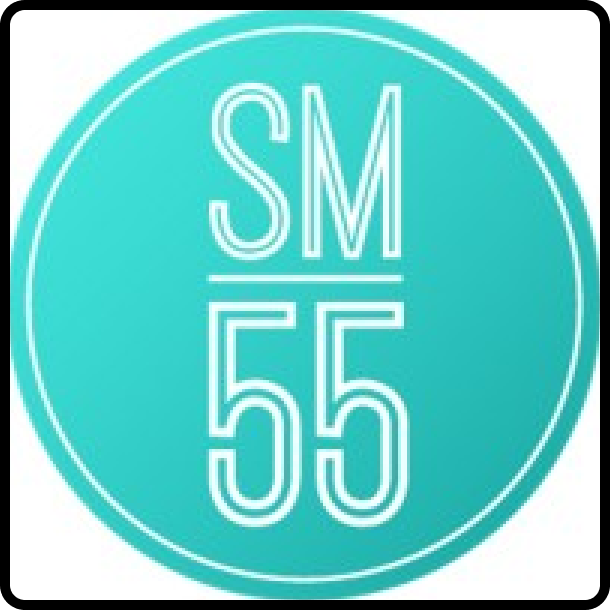 Social Media 55 agency offers full-service digital marketing. Solutions from Social Media 55 are tailored made based on their client's needs and provide peace of mind by managing these channels so the clients may concentrate your time and attention on other facets of their organization. They have social media solutions for companies of all sizes.
Location: Montreal
Budget: $1,000+
Company Size: 10 – 49
Year Founded: 2014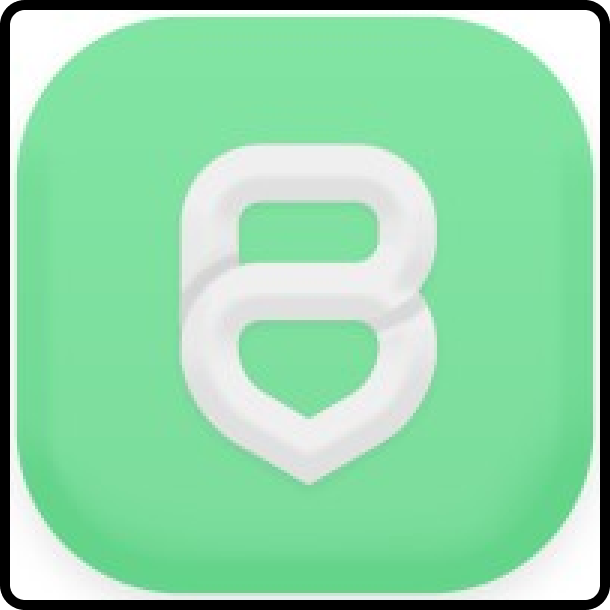 Brighter Click is an eCommerce paid media & creative strategy firm with 250% growth in 2021. Over 20 million has been spent on Facebook, Instagram, and Google PPC ads that Brighter Click has managed. Working with an agency, one expects a positive ROI. At Brighter Click, the team manages to keep their clients informed on the status of their ad accounts and business through proactive and educational communication.
Location: North Carolina
Budget: $1,000+
Team Size: 2 – 9
Year Founded: 2019
Leading data-driven performance marketing firm Power Digital is based in San Diego, California. As a full-service agency, the business offers 14 service specialties, such as SEO, Content Marketing, Paid Media, Paid and Organic Social Media Marketing, PR, Influencer Relations, Email, Conversion Rate Optimization, Partnerships and Affiliate, Amazon Marketing, and Web Development, with a focus on assisting brands in growing their revenue and profits through initiatives to attract and keep customers.
Location: San Diego
Budget: $1,000+
Team Size: 50 – 249
Year Founded: 2012
Lilo Social is a Brooklyn, New York-based full-funnel e-commerce/social media agency with a focus on sponsored search/social, creative, landing pages, and email/SMS.
Location: Brooklyn
Budget: $5,000+
Team Size: 10 – 49
Year Founded: 2016
Using social media, digital strategy, content and video, websites, and brand design to have an impact for a better future is Social Driver's area of competence. Their culture is centered on cooperation, innovation, stewardship, collaboration, and service. They have their headquarters in Washington, DC, with teams in Kansas City, Chicago, Detroit, and Bellingham, WA. Customers select them because of their experience in digital marketing.
Location: Washington, DC
Budget: $25,000+
Team Size: 10 – 49
Year Founded: 2011
Megaphone, the top-ranked digital marketing agency in Australia, brings in over $100 million in monthly income for their clients. They were just named the "Best Social Media Agency" of 2021, a finalist for FOUR Global Search Awards in 2022, and the winner for Excellence in Customer Service in 2022.
Location: Australia
Budget: $1,000+
Team Size: 50 – 249
Year Founded: 2013
Social Republic is creating famous brands with ambition and famous brands with ambition. With a staff of more than 400 international social media specialists, they are creative, innovative, and driven. Having a history, providing proof of concept, and consistently being viewed as the ideal agency for the work. They act differently, showing a fresh, more effective method of approaching campaigns. Committed to strong branding, deliberate social media tactics, and innovative concepts that work.
Location:
Budget: $1,000+
Team Size: 2 – 9
Year Founded: 2015
The goal of Denver-based Blue Bear Creative is to help food and beverage companies appeal to millennials by boosting sales through social media.
Location: Denver, Colorado
Budget: $10,000+
Team Size: 10 – 49
Year Founded: 2014
Brain Donors is a digital marketing agency that focuses on providing its clients with effective digital marketing campaigns through media buying and performance marketing services. Their performance-driven methodology enables them to be adaptable and always up to date with the most recent developments.
Location: Amsterdam
Budget: $1,000+
Team Size: 10 – 49
Year Founded: 2019
Are you having trouble getting quality leads, seeking to jump-start your marketing initiatives, or looking for marketing strategy advice? Whatever the issue, Llan Lead Gen will work with you to develop a workable plan of action and precise measures to accomplish your objectives. With the help of paid social media marketing platforms, Llama Lead Gen concentrates on assisting businesses in generating qualified leads.
Location: New York
Budget: $25,000+
Team Size: 10 – 49
Year Founded: 2019
A full-service digital marketing agency that works with Fortune 500 corporations who feel it's time to try something new, innovative, and more effective as well as growth-stage businesses creating their brands and mid-sized businesses looking to outsource their marketing.
Location: Chicago, Illinois
Budget: $5,000+
Team Size: 10 – 49
Year Founded: 2016
They are a multi-award-winning social media agency that helps start-ups and major global brands achieve measurable growth. Their team of strategists, paid media gurus, content creators, animators, and social thinkers use a full-funnel, test-and-learn methodology to propel brands to explosive growth. By utilizing cutting-edge social and digital marketing strategies, we specialize in assisting brands in maximizing their D2C revenue streams.
Location: London
Budget: $10,000+
Team Size: 10 – 49
Year Founded: 2018
Leading full-service digital agency Storm Brain specializes in brand planning, UI/UX design, web development, and the creation of digital marketing campaigns. Their distinguished team devises original strategies to capture interest, convey your brand, highlight your significance, generate the greatest number of conversions, and promote business growth and profitability.
Location: San Diego, California
Budget: $25,000+
Team Size: 10 – 49
Year Founded: 2007
One of Southern California's best marketing, public relations, programmatic media, digital, web development, and social media businesses is Bastion Amplify. The business was listed in the Orange County Business Journal's Top 10 PR agencies for 2019, 2021, and 2022. In 2008, Bastion Amplify, formerly Elevate, was founded as a full-service PR firm. In 2014, it branched out into social media, media planning and buying, and web development.
Location: California
Budget: $5,000+
Team Size: 10 – 49
Year Founded: 2008
Taktical Group is a group of obsessive, data-driven online marketers who guide businesses through the constantly changing digital landscape of today. Taktical develops innovative, cutting-edge digital strategies that are then carried out with surgical precision. Taktical places a strong emphasis on data, analytics, and creative expertise focusing on creating a digital footprint to launch and guide DTC and B2B companies through their growth phase.
Location: New York
Budget: N/A
Team Size: 10 – 49
Year Founded: 2011
Hunter Digital, a digital marketing and website optimization firm founded in 2010, has over 20 years of experience assisting B2B (Lead Gen) and e-commerce firms in expanding through strategic, quantifiable marketing. Hunter offers unmatched online knowledge and best-in-class digital marketing tactics that give your brand quantifiable results and the best ROI. They are experts in search marketing (certified by Google®), lead generation, campaign optimization, performance marketing, and online planning. They understand how to best maximize outcomes because they have a lengthy history in the digital sphere.
Location: New York
Budget: $1,000+
Team Size: 10 – 49
Year Founded: 2010
At Taikun Digital, they specialize in paid advertising. For their clients, they design, oversee, and improve lucrative pay-per-click programs on Adwords, Bing, Facebook, LinkedIn, Twitter, and other internet advertising networks.
Location: New York
Budget: $1,000+
Team Size: 2 – 9
Year Founded: 2010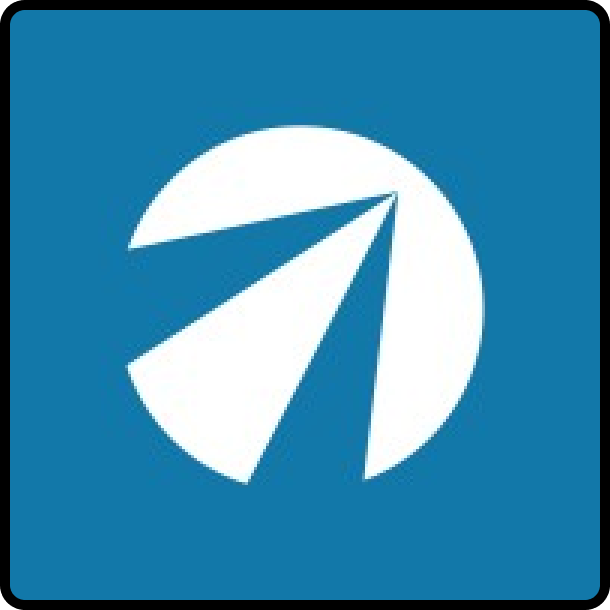 Flightpath assists businesses of all sizes in navigating the complexity of the modern digital world and achieving their goals. For the sake of increasing awareness, lead creation, customer acquisition, and purchasing consistency, their work targets both consumer and B2B audiences. Their ability to quickly combine and fine-tune a variety of core talents into a unique solution for each of their clients and their brands is the foundation of our strength.
Location: New York
Budget: $25,000+
Team Size: 10 – 49
Year Founded: 1994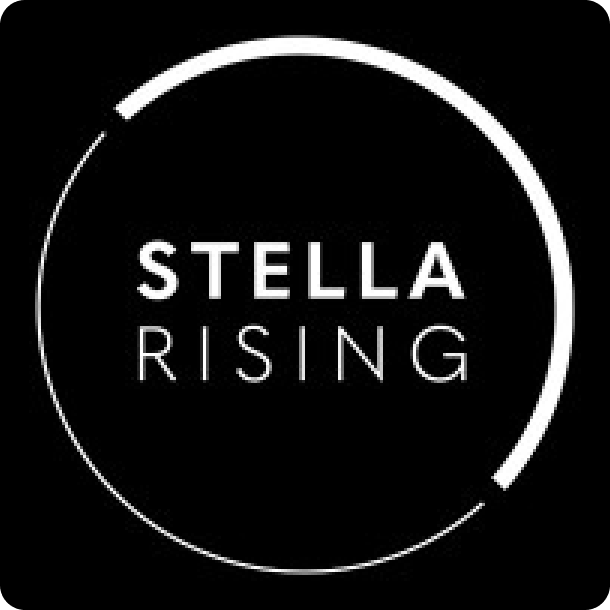 For enthusiastic, fast-growing consumer brands and service businesses, Stella Rising is the go-to marketing and media agency. They know what it takes to create a brand that is respected and strong from the ground up, with deep category knowledge and emerging star talent. They use a combination of media and insight-based communication tactics, end-to-end Amazon knowledge, Stella Intelligence business consulting services, and our social insights community, Glimmer, to help our client's businesses grow.
Location: Westport
Budget: N/A
Team Size: 50 – 249
Year Founded: 1982
RXM is a small, New York-based creative agency. To help brands succeed, they combine massive brand thinking with a connection to culture.
combining strategy, creative, production, and influencer alliances to create effective multichannel campaigns that cut through the noise, capture audiences' attention, and produce measurable results.
Location: New York
Budget: $10,000+
Team Size: 10 – 49
Year Founded: 2013