As of 2020, there are over 800,000 podcasts and over 300 million podcast episodes in the world. (That's a lot of podcasts!) Some of the most popular podcasts cover a range of topics including marketing, business, society culture, comedy, and much more. At this point, there really is a podcast for everyone, and the numbers continue to grow every day. This brings great opportunities for a lot of different companies and brands. On one hand, creating your own podcast channel and establishing strong content for your business has never been easier. On the other hand, with so many podcasts, companies and businesses shouldn't miss out on the opportunity to run podcast ads.
Lucky for you there are expert agencies that specialize in these specific areas for podcasting. So are you ready to take your content and marketing game to the next level with podcasting?
Well, don't wait any longer! Partner with an agency that can help you. Here is a list of the top podcast ads & production agencies in 2020:
Podfly

NoGood

Seattle Podcast Company

FieldCast 

Sweet Fish Media

The Podcast Haven

Pacific Content 

Freedom Podcasting Company

True Native Media

ADOPTER Media

The Talent Squad

FRQNCY Media 

Ad Results Media 

SOUND MADE PUBLIC

Podot

Transmitter Media

Red Cup Agency

Trigger Direct

Podcast People
Location: Montréal, Canada
Founded: 2013
Specialties: Podcast Pre-Production, Podcast Post-Production
Podfly is an audio editing and production agency. The agency has worked with many brands across many industries such as education, government, and non-profit institutions. Podfly works directly with organizations on brand messaging, audience targeting, and creative for podcasts.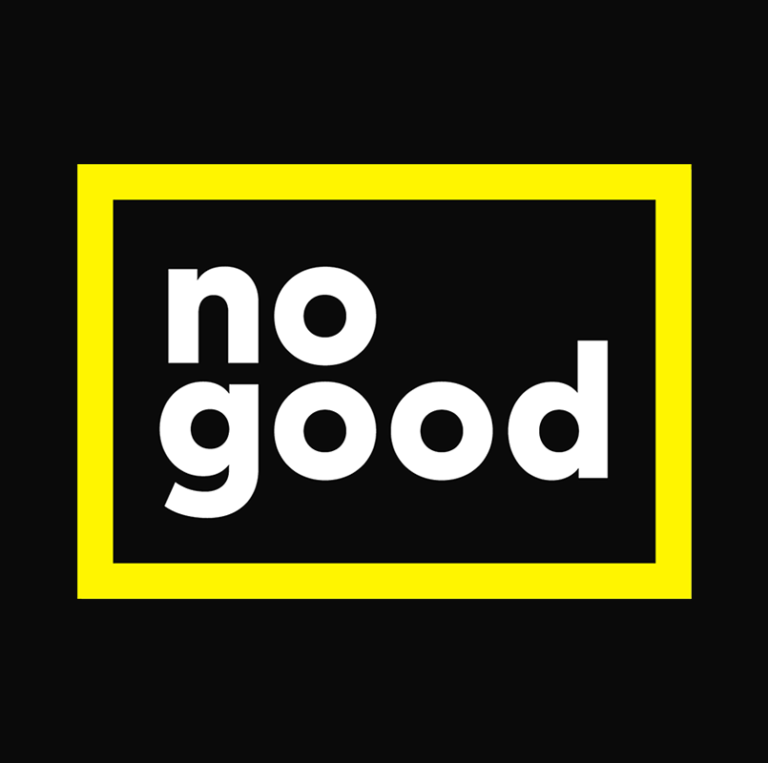 Location: New York, New York
Founded: 2017
Specialties: Podcasting Marketing, Podcasting Partnerships
NoGood works with Fortune 500 and corporate brands to build strong partnerships and podcast ads. The agency has a vast network and understands how to execute strong campaigns that will help brands reach their ideal audiences. Their execution and strategy are focused around bringing the best ROI for companies.
Location: Seattle, Washington
Founded: 2019
Specialties: Podcast Marketing, Podcast Production, Content
Work: –
Seattle Podcast company is a full-service podcast production and marketing agency. The agency is committed to helping brands and organizations execute on audio and podcasting content to their overall branding strategy through strong storytelling.
Location: Milwaukee, Wisconsin
Founded: 2018
Specialties: Podcast Content Streaming, Creative, Podcast Hosting
This agency specializes in private podcasts for businesses. Their team of producers, writers, and storytellers know the ins and outs of the podcast industry. The agency works in planning, production, hosting, distribution, and reporting.
Location: Orlando, Florida
Founded: 2015
Specialties: Podcast Production, Podcast Branding
This agency specializes in producing podcasts for B2B Brands. Sweet Fish Media is a production engine that helps create high-quality content that will help your B2B business resonate with the right audience.
Location: Burbank, California
Founded: 2016
Specialties: Podcast Editing, Podcast Production
This podcast production company produces strong podcasts for brands, business owners, and corporate partners like Nike & LA Times. The Podcast Haven understands podcasts are some of the best ways for audiences to consume content and they have produced over 1,500 podcast episodes.
Location: Vancouver, British Columbia
Founded: 2014
Specialties: Branded Podcasts, Podcast Production, Podcast Consulting
This award-winning podcast agency works relentlessly to connect brands to listeners. Their skilled team has experts that collaborate closely with clients to drive the best approach for success. This includes execution in all areas including brand strategy, audio storytelling, and distribution.
Location: Reno, Nevada
Founded: 2012
Specialties: Podcast Production, Podcast Editing
Freedom Podcasting Company helps entrepreneurs and artists of all kinds grow their business through podcasting. Their world-class production service helps organizations reach their most important audiences and customers.
Location: Morro Bay, California
Founded: 2016
Specialties: Podcast Monetization, Podcast Marketing, Podcast Sponsorship
True Native Media works with both advertisers and brands to reach relevant podcast listeners. This representative agency manages ad campaigns and helps clients find ideal advertising partners to create strong relationships.
Location: Petaluma, California
Founded: 2016
Specialties: Podcast Advertising, Podcast Sponsorships
This podcast advertising agency unites brands with relevant and highly engaged audiences through successful podcast ad campaigns. ADOPTER Media provides full-services from podcast network selection, onboarding, and creative to collaboration, maintenance, and metrics.
Location: New York, New York
Founded: 2017
Specialties: Podcast Consultancy, Podcast Host, Podcast PR
The Talent Squad provides strong podcast consulting services. During these consulting sessions, the agency will help you identify gaps in the podcast market, strategies for relationship building with podcast hosts, ways to develop a podcast interview strategy, and much more.
Location: Atlanta, Georgia
Founded: 2018
Specialties: Podcast Production, Podcast Audience Development, Podcast Strategy
This full-service podcast production agency is the ultimate solution to help brands reach new audiences and build loyalty. They are an extension of your podcast team and use research-driven insights to align with your companies goals and KPIs.
Location: Houston, Texas
Founded: 1998
Specialties: Podcast Advertising, Podcasts Audio, Podcasting
Ad Results Media has over twenty years of experience and the agency has combined their expertise across various audio advertising platforms including podcasts, radio, and streaming audio to help brands reach success. The agency has worked with many unicorn brands.
Location: Sausalito, California
Founded: 2017
Specialties: Podcasting, Podcast Branding
This agency partners with organizations and individuals who want to build compelling content. This includes everything from design, concept development, and production planning to distribution, launch strategy, and media partnerships.
Location: London, England
Founded: 2018
Specialties: Podcast Production, Podcast Distribution
This talented group of writers and researchers help brands and businesses carefully execute on the best content. The agency takes care of the production of podcasts including editing process, music composition, and visual branding. Finally, they create and manage campaigns to the right audiences for your podcast journey.
Location: Brooklyn, New York
Founded: 2017
Specialties: Podcast Production, Podcast Editing
This woman-owned and award-winning podcast agency has helped companies with everything in podcast execution. Their editorial process has helped brands create and publish impactful podcast content that has reached millions of listeners.
Location: Santa Monica, California
Founded: 2010
Specialties: Podcasts, Branding
The Red Cup Agency develops podcasting ideas and loves collaborating to shape strong content for audiences. The team of podcast producing professionals specializes in everything from pre-production, post-production, and podcast marketing consultancy.
Location: Poway, California
Founded: 2001
Specialties: Podcast Coaching, Podcast Advertising,
Trigger Direct is an agency that is committed to organizations in a number of podcasting areas including podcast coaching, podcast advertising, and podcast technical services. They will help you grow your audience and open up revenue-generating opportunities, create strong brand messaging, and run your podcast with the best technology.
Location: Los Angeles, California
Founded: 2017
Specialties: Podcast Production
With their collection of 500 of the best independent producers, editors, writers, and engineers, Pod People works with clients to create some of the best podcasts. This podcast production agency works with countless brands and guides the entire podcast process from concept to launch.