As of 2023, there are over 800,000 podcasts and over 300 million podcast episodes in the world. (That's a lot of podcasts!) Some of the most popular podcasts cover a range of topics, including marketing, business, society, culture, comedy, and much more. At this point, there really is a podcast for everyone, and the numbers continue to grow every day.
This brings great opportunities for a lot of different companies and brands. On the one hand, creating your own podcast channel and establishing strong content for your business has never been easier. On the other hand, with so many podcasts, companies and businesses shouldn't miss out on the opportunity to run podcast ads.  
Lucky for you, there are expert agencies that specialize in these specific areas for podcasting. So, are you ready to take your content and marketing game to the next level with podcasting?
Here is a List of the Top Podcast Ads & Production Agencies in 2023: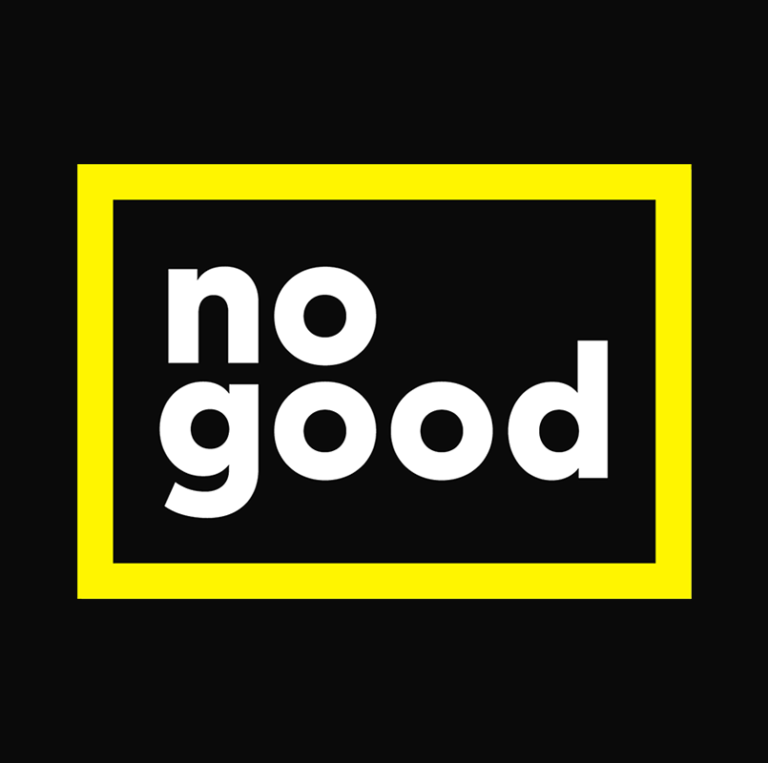 Join forces with NoGood, the premier podcast advertising and production agency trusted by Fortune 500 and corporate brands. Our extensive network and profound expertise enable us to forge robust partnerships and execute exceptional campaigns targeting your ideal target audience. We're laser-focused on delivering the highest ROI for your company, leveraging our meticulous execution and strategic approach.
Office Location: New York, NY (Headquarters)
Year founded: 2017
Team Size: 50 – 100 employees
Key Services: Podcast Ads, SMM, SEO, CRO, SEM, Social Ads, Content Marketing, Email, Video, and SMS Marketing
Industries Served: SaaS, Healthcare, Fintech, B2B, Consumer, Crypto
Case Studies: View all case studies.
Podfly is an audio editing and production agency. They are dedicated to elevating your podcast's quality, creativity, and professionalism to new heights. Podfly works directly with organizations on brand messaging, audience targeting, and creative for podcasts.
Office Location: Montréal, Quebec
Year founded: 2013
Team Size: 11 – 50 employees
Key Services: Podcast Production, Audio Editing, Voice Acting, Podcast Writing, Sound Design
Industries Served: Education, Government
Case Studies: View all case studies.
This agency specializes in private podcasts for businesses. Their team of producers, writers, and storytellers knows the ins and outs of the podcast industry. The agency works in planning, production, hosting, distribution, and reporting.
Office Location: Milwaukee, WI
Year founded: 2018
Team Size: 11 – 50 employees
Key Services: Audio Content Streaming, Podcasts, Audio Branding, Audio Strategy
Industries Served: N/A
Case Studies: N/A
This agency specializes in producing podcasts for B2B Brands. Sweet Fish Media is a production engine that helps create high-quality content that will help your B2B business resonate with the right audience.
Office Location: Orlando, FL
Year founded: 2015
Team Size: 11 – 50 employees
Key Services: Podcasts, Content Marketing, Personal Branding, Thought Leadership, Guest Booking
Industries Served: N/A
Case Studies: N/A
This podcast production company produces strong podcasts for brands, business owners, and corporate partners like Nike & LA Times. The Podcast Haven understands podcasts are some of the best ways for audiences to consume content, and they have produced over 1,500 podcast episodes.
Office Location: Burbank, California
Year founded: 2016
Team Size: 2 – 10 employees
Key Services: Podcast Editing, Podcast Marketing, Podcast Launch, Podcast Producer
Industries Served: Fitness
Case Studies: N/A
This award-winning podcast agency works relentlessly to connect brands to listeners. Their skilled team has experts that collaborate closely with clients to drive the best approach for success. This includes execution in all areas, including brand strategy, audio storytelling, and distribution.
Office Location: Toronto
Year founded: 2014
Team Size: 11 – 50 employees
Key Services: Content Marketing, Branded Podcasts, Podcast Production, Social Media Strategy, Podcast Strategy
Industries Served: Tech, Software, Audiobook
Case Studies: N/A
Freedom Podcasting Company helps entrepreneurs and artists of all kinds grow their businesses through podcasting. Their world-class production service helps organizations reach their most important audiences and customers.
Office Location: Reno, NV
Year founded: 2011
Team Size: 2 – 10 employees
Key Services: Graphic Design, Audio Engineering, Social Media Marketing, Search Engine Optimization, Video Podcast Production
Industries Served: N/A
Case Studies: N/A
True Native Media works with both advertisers and brands to reach relevant podcast listeners. This representative agency manages ad campaigns and helps clients find ideal advertising partners to create strong relationships.
Office Location: Sarasota, FL
Year founded: 2016
Team Size: 2 – 10 employees
Key Services: Podcast Monetization, Podcast Sponsorship, Podcast Advertising Agency, Podcast Representation
Industries Served: N/A
Case Studies: N/A
This podcast advertising agency unites brands with relevant and highly engaged audiences through successful podcast ad campaigns. ADOPTER Media provides full services from podcast network selection, onboarding, and creative to collaboration, maintenance, and metrics.
Office Location: Las Vegas, Nevada
Year founded: 2016
Team Size: 2 – 10 employees
Key Services: Podcast Advertising, Podcast Sponsorships, Marketing, Consulting
Industries Served: N/A
Case Studies: N/A
This full-service podcast production agency is the ultimate solution to help brands reach new audiences and build loyalty. They are an extension of your podcast team and use research-driven insights to align with your company's goals and KPIs.
Office Location: Atlanta, Georgia
Year founded: 2018
Team Size: 11 – 50 employees
Key Services: Podcast Production, Multimedia, Audio Production, Live Podcast Recording, Marketing Strategy
Industries Served: Personal Care, Influencer Marketing
Case Studies: View all case studies.
Ad Results Media has over twenty years of experience, and the agency has combined its expertise across various audio advertising platforms, including podcasts, radio, and streaming audio, to help brands reach success. The agency has worked with many unicorn brands.
Office Location: Houston, Texas
Year founded: 1998
Team Size: 51 – 200 employees
Key Services: Influencer Marketing, YouTube Advertising, Podcast Advertising, Customer Acquisition, Spotify Advertising
Industries Served: Beverage, Recruitment
Case Studies: View all case studies.
This agency partners with organizations and individuals who want to build compelling content. This includes everything from design, concept development, and production planning to distribution, launch strategy, and media partnerships.
Office Location: Sausalito, California
Year founded: 2017
Team Size: 2 – 10 employees
Key Services: Logo Design, Web Design, Experience Design, Podcasting Services, Branding
Industries Served: Financial Services, Art
Case Studies: N/A
This talented group of writers and researchers helps brands and businesses carefully execute the best content. The agency takes care of the production of podcasts, including the editing process, music composition, and visual branding. Finally, they create and manage campaigns for the right audiences for your podcast journey.
Office Location: London
Year founded: 2018
Team Size: N/A
Key Services: Podcast Production, Podcast Distribution
Industries Served: Politics, Tech
Case Studies: View all case studies.
This woman-owned and award-winning podcast agency has helped companies with everything in podcast execution. Their editorial process has helped brands create and publish impactful podcast content that has reached millions of listeners.
Office Location: New York
Year founded: 2017
Team Size: 11 – 50 employees
Key Services: Investigative Journalism, Podcast Production, Podcast Editing
Industries Served: Healthcare, Legal
Case Studies: View all case studies.
The Red Cup Agency develops podcasting ideas and loves collaborating to shape strong content for audiences. The team of podcast-producing professionals specializes in everything from pre-production to post-production and podcast marketing consultancy.
Office Location: Santa Monica, CA
Year founded: 2010
Team Size: 11 – 50 employees
Key Services: Personal Branding, Consulting, Professional Development, Communications, Podcasts
Industries Served: Recruitment, Tech
Case Studies: N/A
Trigger Direct is an agency that is committed to organizations in a number of podcasting areas, including podcast coaching, podcast advertising, and podcast technical services. They will help you grow your audience and open up revenue-generating opportunities, create strong brand messaging, and run your podcast with the best technology.
Office Location: Poway, CA
Year founded: 2001
Team Size: 2 – 10 employees
Key Services: Digital Marketing, Project Management, Video Marketing, Podcast Marketing, Lead Generation
Industries Served: N/A
Case Studies: N/A
With their collection of 500 of the best independent producers, editors, writers, and engineers, Pod People works with clients to create some of the best podcasts. This podcast production agency works with countless brands and guides the entire podcast process from concept to launch.
Office Location: Brooklyn, NY
Year founded: 2017
Team Size: 11 – 50 employees
Key Services: Full-Service Production, Video Production
Industries Served: Fashion, Entertainment, Education, Video and Social Content, 360 Marketing
Case Studies: View all case studies.
FAQs on Podcasting Companies
What Is a Podcast Production Company?
A podcast production company is a full-service agency that provides comprehensive podcast production services to individuals and businesses in the podcasting industry. They offer a wide range of services to support creating and promoting high-quality podcasts.
These companies typically have a team of experts, including audio engineers, podcast editors, and marketing professionals, who work collaboratively to ensure excellent audio quality and a seamless production process. They handle various aspects such as podcast editing, production, dynamic ad insertion, launch strategy, and marketing campaigns.
Podcast production companies assist beginner and experienced podcasters alike, offering services like podcast coaching, content marketing, social media management, and project management. They understand the importance of production quality and work closely with podcasters to bring their stories to life through captivating audio content.
Additionally, podcast production companies may partner with podcast hosting platforms and notable companies in the industry. They leverage their experience in podcasting and industry connections to help podcasters maximize their monthly reach and downloads.
What is the Best Platform to Advertise a Podcast?
When advertising a podcast, the best platform depends on factors like target audience, budget, and marketing goals. Popular platforms for podcast advertising include podcast listening platforms like Apple Podcasts, Spotify Podcasts, and Google Podcasts, which offer sponsored placements and in-app ads. Social media platforms such as Facebook, Instagram, and Twitter provide extensive user bases and targeting options for sharing podcast content through paid ads or organic promotion.
YouTube is ideal for podcasters with video content, allowing for pre- or mid-roll video ads and collaborations with industry influencers. Podcast directories like iHeartRadio and Podchaser, along with email marketing to engage subscribers, also offer opportunities for podcast promotion. A well-rounded approach may involve combining these platforms to reach a wider audience and achieve podcast marketing objectives.
How Much Do Podcast Agencies Cost?
The cost of hiring a podcast agency can vary significantly based on a multitude of factors, and it's important to focus on the value they bring to your podcasting journey. A full-service podcast agency or a podcast company can provide a wide range of services to help you create, promote, and grow your podcast. Here are some of the key factors that influence the cost of podcast agencies:
Scope of services: The cost depends on whether you're seeking basic services like audio editing or more comprehensive offerings like full-service podcast production, marketing services, and audience development. A full-service podcast agency will likely cost more due to the breadth of services they provide.

Frequency and volume: The number of episodes per month or the hours of content you need help with can affect costs. Podcast agencies often have pricing tiers based on frequency.

Audio editing services: The level of audio editing required can vary. Basic editing may be more affordable, while advanced audio editing with sound engineering and enhancements may incur additional costs.

Marketing services: If you require podcast marketing services, such as creating marketing assets, promoting your episodes, and running advertising campaigns, this can add to the overall cost.

Audience development: Agencies that specialize in audience development may charge differently based on their track record in growing podcast audiences.

Quick turnaround: Expedited services or quick turnaround times may also come at an additional cost.

Advanced analytics: Access to advanced analytics and insights into your podcast's performance can be a valuable service offered by some podcast agencies.

Track record and notable clients: Agencies with a proven track record and experience working with notable companies or big brands often command higher fees.
In the podcasting process, a podcast agency can play a crucial role in helping you tell your stories through audio. They provide expertise, experience, and resources to enhance the quality and reach of your podcast. While costs can vary widely, it's essential to evaluate what specific services you need, the quality of work you expect, and the goals you want to achieve with your podcast. The investment in a podcast partner should align with your podcast's objectives and the value they bring to your podcasting journey.
How To Pick The Right Podcasting Company for Your Brand
Selecting the right podcasting company for your brand is a critical decision, and it requires careful consideration of several key factors. Here's a guide to help you make an informed choice:
1. Define your needs: Before you start your search, have a clear understanding of the services you require from the podcast agency. This doesn't have to be an elaborate podcast idea, but knowing the scope of services you need, such as podcast editing, marketing services, audience growth, or full-service podcast production, is essential.
2. Research the options: Take your time to research different podcast agencies. Look for experienced professionals and agencies with a track record of working with various types of podcast brands. Consider their experience in podcast branding, content creation, and public relations, as well as their ability to work with both established and emerging podcast creators.
3. Service offerings: Check what services each agency offers. Some may specialize in specific aspects of podcasting, such as podcast marketing campaigns or podcast ad management, while others may offer end-to-end solutions. Ensure that the agency aligns with your non-negotiable service requirements.
4. Podcast specialization: Consider the type of podcasts the agency typically produces. Some agencies may focus on specific genres or industries, such as B2B or B2C content. While an agency's specialization doesn't necessarily limit their ability to create different types of podcasts, it can provide insights into their strengths and expertise.
5. Budget: Be clear about your budget constraints. Understand that different agencies cater to various budget ranges, and their pricing may be based on the scope of services and the caliber of their previous clients. Look for agencies that align with your budget while still offering quality services.
6. Quality of work: Review the agency's portfolio of past and current podcasts. Pay attention to sound quality, format, creativity, and overall production quality. Assess whether their work aligns with your vision, ideas, and goals for your podcast. If their work doesn't resonate with your brand, consider other options.
7. Compatibility: Evaluate how well your team and the podcast agency mesh. Collaboration is crucial in creating a successful podcast. You want an agency that values your input while also providing their expertise. Look for a professional team that encourages creative discussions and shares ideas to enhance your podcast's quality.
8. Proposal evaluation: After interacting with the agency and discussing your needs, request and review their proposal. Look for a proposal that aligns with your podcast's vision, demonstrates innovative ideas and strategies, offers comprehensive and customized solutions, and outlines measurable results and ROI. A well-crafted proposal can be a strong indicator of the agency's commitment to your podcast's success.
9. SEO for podcasts: Ensure that the agency understands the importance of SEO for podcasts. An effective podcast marketing agency should have strategies in place to optimize your podcast's visibility on podcast platforms and search engines, contributing to audience growth.
10. Consistent growth: Finally, consider the agency's ability to contribute to the consistent growth of your podcast. Their strategies should not only attract new listeners but also retain existing ones, ensuring that your podcast continues to thrive.
In summary, selecting the right podcasting company for your brand involves careful consideration of services, specialization, budget, quality, compatibility, and the agency's proposal. With these factors in mind, you can choose an agency that aligns with your podcasting goals and helps your brand stand out in the competitive podcast landscape.
Well, don't wait any longer! Partner with an agency that can help you.