In today's hyper connected and competitive business landscape, marketing agencies have become indispensable partners for companies seeking to navigate the ever-changing tides of consumer behavior, digital advertisements, and evolving market strategies. These agencies serve as catalysts, harnessing the power of creativity, data driven insights, and strategic thinking to propel brands to new heights of success. In this article, we go over award winning marketing agencies in the United States, detailing their expertise, accomplishments, and helping you make an informed decision when choosing the perfect partner for your brand's growth.
The Importance of Marketing Agencies in the Modern Business Landscape
In a time where consumers are bombarded with a constant stream of information, capturing their attention and forging meaningful connections has become a formidable challenge for businesses. Marketing agencies rise to this challenge, armed with a wealth of industry knowledge, cutting-edge tools, and a deep understanding of consumer psychology. They are instrumental in devising and executing comprehensive marketing strategies that engage target audiences, drive brand awareness, and generate tangible results. By leveraging their expertise, businesses can focus on their core competencies while leaving the complexities of marketing projects in the hands of professionals dedicated to delivering measurable success.
Criteria Used to Evaluate Agencies
The evaluation process employed in this article rests upon rigorous criteria designed to identify the best marketing agencies. Factors such as a proven track record of success, client testimonials, industry reputation, innovative strategies, a diverse range of services, and the ability to adapt to the ever-evolving marketing landscape were meticulously considered.
Best Marketing Agencies in the United States
With the marketing agency landscape teeming with diverse options, selecting the ideal partner can be a daunting task. Our mission is to simplify your search and equip you with valuable insights into the top digital marketing agencies in the United States. We have meticulously researched, evaluated, and handpicked a selection of agencies that specialize in brand growth, digital marketing, and have consistently demonstrated excellence, innovation, and client satisfaction. By shining a spotlight on their unique strengths, notable campaigns, and industry recognition, we aim to provide you with a comprehensive overview, empowering you to make an informed decision when seeking a marketing agency that aligns with your brand's objectives.
NoGood is recognized as one of the top marketing agencies specializing in sustainable growth. With a track record of excellence, they have solidified their position as a top performer in the industry. What sets NoGood apart is their unwavering commitment to innovation, which remains evident in their unique approach to growth hacking, performance branding, and creative methodology. Their extensive portfolio includes work with renowned brands such as Nike, TikTok, and P&G, as well as startups like Ghostery, Invisibly, and JVN. By seamlessly blending the art of creativity with the science of performance, NoGood has consistently enabled their clients to achieve remarkable outcomes while significantly reducing costs.
Noteworthy traits:
Work in tailored growth squads to help you achieve rapid, consistent growth
Specialize in marketing for long term growth
Experimentation approach that educates customers and builds trust in your brand
Have helped companies like Lark Suite, ByteDance's collaboration software company, break into the US market
Specialties:
Untraditional growth marketing that takes new approaches
Crypto marketing
Loyalty building
Customer persona research
Here's what Laura Vestal, Head of Marketing and Invisibly, had to say about her experience working with NoGood:
"The squad feels like a true extension of my own marketing team."
Case Study: NoGood achieved a 2960% WoW increase in app installs, and an 84% increase in organic website traffic for Invisibly. They have also worked with many startups, scaleups, and Fortune 500 brands such as TikTok, Nike, Amazon, Intuit and more. Check out NoGood's growth stories and successes.
Office Location: New York, NY
Year Founded: 2016 New York, NY
Team Size: 50+ employees
Key Services: Growth marketing framework, idea validation, rapid experimentation, landing page building, competitor & market analysis, performance branding, customer persona research, Search Engine Optimization (SEO), content marketing, performance marketing
Industries Served: B2B, consumer, fintech, SaaS, retail, healthcare, crypto
Wieden+Kennedy is widely acknowledged as a premier advertising agency in both the United States and the global landscape. A testament to their unparalleled expertise is their extensive track record of crafting unforgettable and impactful advertising campaigns. Notably, they have earned acclaim for their audacious approach, constantly pushing boundaries and embracing risk to deliver truly remarkable creative endeavors that resonate and capture attention. Wieden+Kennedy's portfolio boasts many successful campaigns, collaborating with iconic brands such as Nike, Coca-Cola, Old Spice, and Airbnb, among others. With their unique blend of storytelling, cutting-edge visuals, and strategic thinking, Weiden+Kennedy has undoubtedly left an incredible mark on the advertising industry, inspiring and influencing fellow agencies to embrace creativity and strive for innovation.
Noteworthy traits:
Adventurous and entrepreneurial stories
Stable network of clients, sports stars, and ad budget
Strong, provocative relationships between clients and their customers
Wieden+Kennedy created an ad for OkCupid in which they reclaimed a digital dating acronym. Here's what AdWeek had to say about it:
"Striking ads that are like little works of art."
Case Studies: One of Wieden+Kennedy's notable campaigns includes their work for Samsung. The campaign consisted of 15" fils that depicted various moments of jeopardy to showcase the smartphone's specific features. These included scenarios such as a camping trip without a charging option, losing a fast 5G connection during a highly anticipated sneaker release, and misplacing the device during a perfect nighttime photo opportunity. Each crisis was averted or resolved through the innovative features and specifications of the Galaxy A54 5G. Check out more of Wieden+Kennedy's campaigns.
Office Location: New York, Portland, London, Amsterdam, Shanghai, Tokyo, Delhi, Sao Paulo
Year Founded: 1982, Portland, OR
Team Size: 1500
Key Services: Advertising campaign development, brand strategy and identity, social media marketing, data analytics and insights, experiential marketing
Industries Served: Consumer goods, technology, automotive, sports and athletics, entertainment, media, financial services
Ogilvy has cemented its position as a powerhouse in the industry through its rich history, exceptional reputation, and expansive global presence. Founded by David Ogilvy in 1948, the agency has since become a household name, ranking as one of the top advertising agencies in Chicago, New York, San Francisco and more. With offices in over 80 countries, Ogilvy boasts a truly global footprint, enabling them to cater to a diverse range of clients across industries. From iconic print ads to groundbreaking digital initiatives, Ogilvy has consistently demonstrated its ability to deliver impactful and innovative marketing solutions. With a comprehensive range of services, including brand strategy, advertising, digital marketing, public relations, and more, Ogilvy remains at the forefront of the industry, continuously evolving and adapting to the ever-changing marketing landscape.
Noteworthy traits:
Pioneers of information-rich "soft sell" ads
Named #1 network for effectiveness in the 2023 WARC Effective 100 rankings
Strong reliance on emotional campaigns that connect with the audience
Here's what Devika Bulchandani, Global CEO of Ogilvy, and Liz Taylor, Global Chief Creative Officer had to say about earning a spot on the World's Most Innovative Companies list:
"Our inclusion on Fast Company's list of the World's Most Innovative Companies is a testament to Ogilvy's belief that data, technology, and emerging tools like AI can be the ultimate enablers of modern creativity and drivers of brand impact. This recognition is for all the people around our global network whose innovations and big ideas continue to make a difference for our clients and their businesses."
Case Studies: Ogilvy worked with Absolut Vodka to introduce an exciting campaign called "Mix Your Neighborhood," in Canada, which celebrates the distinctiveness of the country's diverse communities by creating innovative cocktails using AI technology. Collaborating with locals and bartenders, Absolut sought to identify the defining attributes, or "ingredients," that make each neighborhood unique, drawing inspiration from their diverse communities, rich histories, and vibrant cultures. Leveraging these neighborhood-specific elements as prompts, Absolut utilized an AI platform to generate captivating cocktail artworks that pay homage to Canadian neighborhoods. Then, they collaborated with bartenders to transform these AI-generated creations into real cocktail recipes, inviting individuals to savor the essence of their own neighborhoods. Check out more of Ogilvy's work.
Office Location: New York, NY
Year Founded: 1948, New York
Team Size: 17,500 employees
Key Services: Strategy development, brand building, creative campaign development, digital marketing services, e-commerce solutions, social media marketing, email marketing, display advertising
Industries Served: Retail, technology, healthcare, financial services, automotive, and more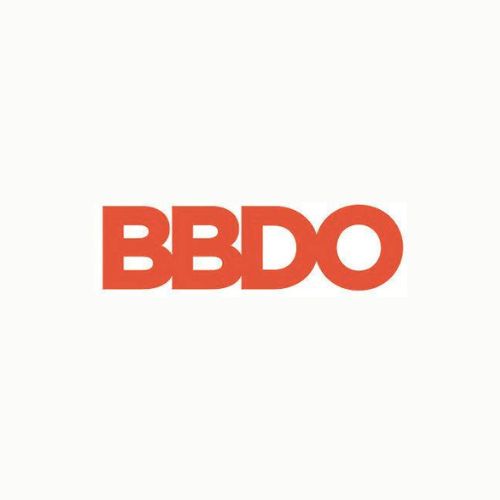 BBDO has long established itself as a prominent player in the industry. With a rich history dating back to 1891, BBDO has consistently demonstrated its ability to deliver compelling and impactful campaigns. At the heart of BBDO's approach lies their mastery of storytelling and engagement. They possess a unique talent for crafting narratives that captivate audiences and establish deep connections with consumers. This commitment to creating immersive experiences has led to their successful collaborations with major brands, including PepsiCo, The Home Depot, and Ikea. With a steadfast dedication to delivering effective advertising campaigns, BBDO continues to push boundaries, elevate brands, and shape the advertising landscape.
Noteworthy traits:
Cross-disciplinary approach involving teams of experts in strategy, creative, and technology ensures each campaign is designed with a holistic and integrated approach
Develop a deep understanding of client's business goals, target audience, and competitive landscape before developing a campaign, ensuring effective and measurable results
Recognized with several awards, including Most Effective Network in the World, Network of the Decade, and Most Strategic Network in the World
Here's what Liz Fled, President of Autism Speaks, had to say about her experience working with BBDO:
"Our ongoing partnership with the Ad Council and BBDO New York has been highly instrumental in raising awareness."
Case Studies: BBDO collaborated with IKEA on a campaign called "Stain" that aimed to redefine the kitchen as a versatile space for more than just cooking. The campaign challenged traditional notions of the kitchen being solely for women and cooking being a pursuit of perfection. Instead, they portrayed the kitchen as a blank canvas for various activities, such as hanging out, playing, and even making a mess, highlighting that even chaos can be inspiring. The campaign emphasized inclusivity, showcasing a kitchen where everyone is welcome. Check out more of BBDO's work.
Office Location: New York, NY; over 200 locations around the world
Year Founded: 1891
Team Size: 15,000 employees
Key Services: Advertising, brand strategy, customer engagement, digital marketing
Industries Served: Consumer goods, healthcare, financial services, automotive, technology, and more
Digitas, a trailblazing digital marketing agency, has firmly established itself as a leader in the industry. With a deep understanding of the digital landscape, Digitas harnesses the power of data to drive their marketing strategy and elevate customer experiences. Digitas crafts personalized and impactful campaigns that resonate with target audiences. From viral social media activations to immersive digital experiences, their portfolio boasts a multitude of campaigns that have left a lasting impact. With a keen eye on emerging trends and technologies, Digitas offers effective technological solutions to optimize digital marketing efforts, and empower brands with the tools and platforms needed to drive effective campaigns.
Notable traits:
Ability to leverage data and technology to create personalized and impactful marketing
Strong focus on digital marketing, social media, and mobile marketing, allowing Digitas to stay ahead of industry trends and deliver cutting-edge solutions for clients
Offer fully integrated marketing services
Here's what one of their clients, a Senior Manager, Digital and CRM, had to say about their experience working with Digitas:
"Digitas is one of our most strategically important vendors, covering a wide ranging scope including website development and maintenance, audience orchestration, customer journey design and implementation, social media community management and search. Within each discipline there is a deep level of subject matter expertise and a culture of driving continuous improvement."
Case study: The Sephora "The Beauty of Blackness" ad campaign by Digitas was a powerful and impactful campaign that aimed to celebrate the diversity and beauty of Black women. The campaign was a feature-length film that explored the history of Black cosmetics by following the relaunch of Fashion Fair, one of the largest and most important Black-owned beauty brands of the 20th century. The feature film sparked cultural conversation. Digitas was able to create a powerful and emotional campaign that resonated with audiences and helped drive positive change. Check out more of their successful campaigns.
Location: Boston
Year founded: 1980
Team size: 5,500
Key services: Connected campaigns, social marketing, brand experience, CRM, loyalty, marketing transformation
Industries served: Consumer goods, financial services, healthcare, retail, technology
Grey Advertising, a New York City-based full service digital agency, has a global presence that spans over 96 countries. With 100 years of experience, Grey Advertising has solidified its position as a go-to agency for clients from diverse sectors. Their exceptional ability to seamlessly integrate creative ideas with data driven insights has propelled them to become the preferred partner for leading brands worldwide. This prowess has been acknowledged through numerous accolades, including prestigious honors like the Cannes Lions, One Show Pencils, and Clios. Embracing an advertising approach of being "famously effective," Grey Advertising places utmost importance on nurturing creativity, fostering innovation, and implementing strategies that yield measurable and tangible results.
Noteworthy traits:
Recognize cultural value as a powerful driving force that propels people, brands, and with world forward
Demonstrated success in creating effective campaigns across diverse industries, such as medical, health, and wellness
Proficient in a range of areas including product design, experience design, visual identity, and communications strategy
Here's what critically acclaimed music producer, Porter Robinson, had to say about Grey's ad for SoundCloud, "Sound Bar of Bullets"
This is one of the most beautiful and eerie uses of the internet that I've ever seen.
Case Studies: Grey Advertising took on the challenge of creating a bold and impactful campaign for Volvo, specifically focused on the introduction of Volvo's new all-electric vehicle. The campaign, aptly named "Safety of Our Planet," aimed to highlight not only the vehicle's safety features but also its commitment to sustainability and environmental consciousness. Grey Advertising effectively positioned Volvo as a pioneer in the automotive industries, pushing boundaries to create vehicles that align with the growing need for safe, affordable, and eco-friendly transportation options. Check out more of Grey Advertising's work.
Headquarters: New York, NY
Year Founded: 1917
Team Size: 2,400 employees
Key Services: Strategy, brand positioning, creative design, digital marketing, web design, product marketing, shopper marketing.
Industries Served: Automotive, beauty, consumer goods, financial services, healthcare, media and entertainment, retail, technology, and telecommunications, and more
Dentsu Creative, previously 360i, one of the top digital marketing companies, specializes in SEO, social media marketing, and influencer marketing. With a strong focus on driving results in the digital realm, Dentsu Creative has established itself as a trusted partner for brands looking to maximize their online presence. What sets Dentsu Creative apart is its data driven approach, levering insights to craft highly effective digital marketing strategies. Their team of experts understands the evolving landscape of digital marketing and harnesses the power of data to optimize campaigns, target audiences, and achieve measurable success. Dentsu Creative's success stories include compelling case studies that showcase their ability to deliver impressive results and return on investment (ROI) for their clients. From increasing website traffic and engagement to driving conversions and revenue growth, Dentsu Creative consistently demonstrates their prowess in delivering impactful digital marketing campaigns. They have nine years of recognition in the Agency A-List issue, and won Breakthrough Media agency of the Year in 2018.
Notable traits:
Offer their proprietary Voice Search Monitor (VSM) software to help brands optimize voice search on smart assistants like Google Assistant, Apple Siri, Amazon Alexa, and Microsoft Cortana
Have a team of data investigators that conduct customized surveys and syndicated research to supply your with accurate and relevant consumer insights
Embrace change and help your brand take the integrated approach it needs to tap into culture, technology, data, and behavior
Here's what Fred Levron, Dentsu's global chief creative officer, had to say about Dentsu's investment fund to finance gaming, film, and TV projects:
We want Dentsu Creative to be the first choice for clients looking to operate in the entertainment space. With this new offering we will help brands act as entertainment companies that also happen to sell snacks, drinks or fashion.
Case study: Dentsu Creative worked to promote the OREO x Pokemon limited edition cookie by focusing on elements of discovery. They employed a ratification scheme that made some cookies harder to find than others, encouraging both fandoms to "find 'em all." To further support the excitement of discovery, Dentsu Creative implemented pop-up art installations made entirely out of OREOS. Check out more of their successful marketing campaigns.
Location: New York, NY
Year founded: 1998
Team size: 501 – 1,000 employees
Key services: Digital marketing, social marketing, mobile marketing, emerging media, advertising, media, search marketing, mobile marketing, email marketing, web design, media planning and buying, strategy, data and analytics, search and shopping, consumer insights, voice search
Industries served: Consumer goods, automotive, fashion, retail, healthcare, financial services, technology
Best Marketing Agencies USA: Final Thoughts
When it comes to choosing a marketing agency, it is crucial to consider your specific needs and goals. Each agency highlighted in this article brings unique strengths and expertise to the table. Whether you require strategic communications, digital marketing, Google Ads, or conversion rate optimization, selecting the right agency can significantly impact the success of your marketing efforts. If you're seeking a marketing agency that offers the art of creativity and the science of performance, NoGood stands out as a compelling choice. Their commitment to sustainable growth and their proven track record of achieving successful outcomes makes them an excellent partner for businesses looking to thrive in today's competitive landscape. Contact NoGood today and discover how their expertise can drive your brand's growth and success.