The rise of influencer marketing has consequently led to the rise of agencies offering content creation and management services specifically for influencer campaigns. Whether you are looking for an agency solely dedicated to finding and vetting influencers, or a growth marketing agency that offers a spectrum of additional services, such as performance marketing, media buying or in-house production, you'll need to work with agencies that guarantee to meet your company's needs.
We've rallied together a list of the top US-based influencer marketing agencies in 2020:
NoGood
Obviously
Kairos Media
Carusele
Open Influence
IMA Agency
PMYB
Influencer Nation
Julius
Leaders
Socialfly
Audiencly
August United
Sugarfree
Social Studies
GoFish Digital
Sundae Collective
Viral Nation
Village Marketing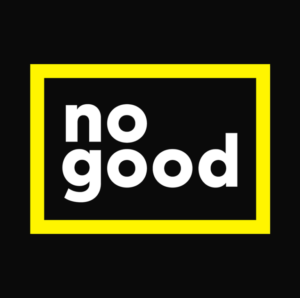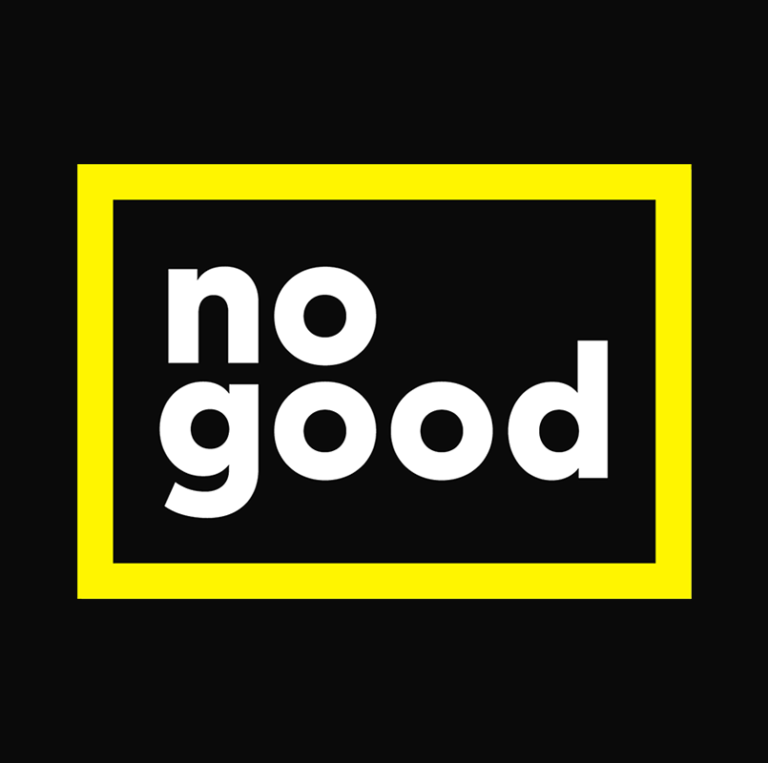 Specializes in: SaaS, E-commerce, DTC, B2B 
Pricing: Inquire through website
Clients: Nike, Microsoft, P&G, Citi, Steer
NoGood designs and runs customized influencer campaigns that target communities authentically, driving revenue and user growth. NoGood specializes in helping startups of nearly every size, vertical and business model grow by building service around insights and first-hand learnings. They know what it takes to methodically help brands grow from one stage to the next holistically, with influencer marketing as a powerful tool in their arsenal. This team provides trackable and scalable insights that help any company walk away with a deeper understanding of what works and what's next.
Specializes in: CPG, E-Commerce, Fashion
Pricing: $25k – 100K 
Clients include: Sephora, Coca Cola, Saks Fifth Ave, Uniqlo
Obviously is a full-service influencer marketing agency that guides clients through every step of the process and tailors each campaign to brand needs. With a database of 400,000 influencers across several major channels, they can create innovative marketing packages of any size or complexity. They handle all aspects of the influencer marketing experience from communications, shipping products, and analyzing results.
Specializes in: Saas, CPG, E-Commerce
Pricing: Inquire through website
Clients include: Audible, HelloFresh, LG, Unilever
Kairos Media has a team of innovators, storytellers, and social experts that create impactful, creative-led campaigns to deliver strong ROI for clients. Their award-winning team does social and digital planning, media buying, and audience analytics with their proprietary software, Kairos Insights. They target and activate sector-leading influencers who are guaranteed to produce results.
Specializes in: eCommerce, CPG
Pricing: Inquire through website
Clients include: Revlon, Tyson, Vera Bradley
Carusele is an influencer agency that provides either full-service program management or support services for in-house teams to connect brands and consumers through authentic content. Carusele understands the problem with most influencer marketing models is the lack of ability to generate and measure real business results, so their approach uses real-time data to optimize programs daily in an effort to generate the most efficient results. These programs provide competitive pay-per-click advertising and drive a measurable sales lift for clients.
Specializes in: CPG
Pricing: Inquire through website
Clients include: Kelloggs, Lincoln, Puma, Bose
Open Influence unlocks creative and strategic insights that elevate campaigns with best-in-class content, resulting in brand experiences that celebrate individual creativity. This team believes in real humans loving real humans. They produce contagious creative that sticks with consumers long after they've scrolled away. They act as an extension of your team, ensuring that all parties remain aligned with and committed to your purpose.
Specializes in: SaaS, E-Commerce, CPG 
Pricing: 50-500K
Clients include: Samsung, Marshall, UnderArmour, Nivea
IMA Agency executes effective strategies based on brand DNA to handpick the right influencers every time for conversion-led campaigns. With 10 years of experience, this team has developed countless campaigns over a variety of countries with hands-on execution, underpinned by in-depth reporting. They also can call on their in-house production team and performance marketers when needed, as an added perk.
Specializes in: SaaS, E-Commerce, DTC
Pricing: Inquire through website
Clients include: AppleMusic, Groupon, Musical.ly, Ancestry
PMYB's Chromo-Analysis™ scoring system identifies the most effective influencer for optimized spend and protection from Influencer Fraud. Chromo-Influencers™ are influencers that pass PMYB's data-driven 5 Stage Chromo-Analysis and are more likely to achieve a high ROI for your brand. This team's detailed selection process ensures the influencer's choices rate highly against the key 46 data points found to impact consumer behavior.
Specializes in: CPG
Pricing: Inquire through website
Clients include: Coty, Dean and Deluca, A&E, Walgreens
Influence Nation has a database of over 3,000 influencers across several consumer verticals and social platforms. These influencers are ready to create original, high-quality, appealing content to drive engagement for your brand in a relevant way with your target audience. Partnerships with Influencer Nation include: brand storytelling, content syndication and amplification, consumer product reviews, marketing research, and consumer insights.
Specializes in: B2B
Pricing: Inquire through website
Clients include: Digitas, Edelman, Viacom, GoDaddy
Julius offers a variety of tools that streamline influencer marketing campaign management for clients- activating campaigns, calculating ROI, and tracking success. The team of analysts works on every profile so that you get a nuanced view of each influencer as a human, not a collection of data points. Julius investigates how competitors use influencers and what works for your industry to manage services in the most effective way possible.
Specializes in: CPG, B2B
Pricing: Inquire through website
Clients include: Clinique, Fiat, Venus, Mediacom
Leaders boasts 10+ years of experience. 1200+ campaigns utilizing a data-driven approach and creative strategies to find top influencers, drive social engagement, and make ROI-boosting impact. The team's ambassador model leverages what they call "the hippest people,"  who are authentic, credible, and mostly, have a loyal community of followers to build buzz around your brand. 
Specializes in: CPC, eCommerce
Pricing: 300K +
Clients include: Il Makiage, 20th Century Fox, Georgia Pacific, Modell's
Socialfly is a full-service social media marketing agency specializing in full campaign strategy and management with an extensive database of social influencers to boost brand presence. They manage media planning, growth hacking, and analytics so that your band can focus on the results.
Specializes in: SaaS
Pricing: Inquire through website
Clients include: Google, Facebook, Amazon, Wix
Audiencly makes influencer marketing easily accessible to any company, developing successful influencer campaigns through extensive analyzes. Their influencer management includes: sponsoring, channel management, creative studio, event management, and product distribution. Their portfolio of popular and well-known influencers produce daily content on platforms like Youtube, Twitch, and Instagram to grow your brand's reach.
Specializes in: CPG, SaaS
Clients include: Microsoft, PetSmart, Dial, Renuzit
Pricing: Inquire through website
August United is a full-service influencer agency providing an array of services including strategy, activation, network development, and content creation. This team believes in the sea of sameness, influencers can create a ripple effect to an endless variety of communities. Their pairing of thumb-stopping social media strategy with agile execution has led to success for dozens of clients. 
Specializes in: CPG, E-Commerce, SaaS
Pricing: 50-500K
Clients include: Gillette, TikTok, Airbnb
Sugarfree ensures proactive, real-time communication while creating authentic, data-driven campaigns, including content creation, strategy direction, influencer recruitment, contracting, and reporting. The team is a diverse group of marketing professionals, social media gurus, talented creators, and data analysts, all working together to create a seamless experience. Their authentic campaigns get to the heart and soul of your brand story. 
Specializes in: CPG, e-Commerce
Pricing: Inquire through website
Clients include: Birchbox, Panera, Nutrafol, Klarna
Social Studies was named the fastest-growing influencer agency by AdWeek. Their discover-amplify-authenticate method connects innovative brands with ideal talent, manages campaign strategy, and draws measurable insights that allow brands to rinse and repeat. Their blog is an added bonus for staying up to date with the latest influencer trends.
Specializes in: SaaS
Pricing: Inquire through website
Clients include: Symantec, Survey Monkey, Zendesk, Geico
Go Fish promises to increase brand awareness and engagement by forming and growing ongoing relationships with influencers across a variety of niches.  Along with influencer marketing, this team specializes in SEO, online reputation management, conversion rate optimization for both local and national businesses. 
Specializes in: SaaS, CPG, DTC
Pricing: Inquire through website
Clients include: LG, Allstate, Birchbox, Regis
Sundae Collective provides a mix of brand stewardship, creativity, and performance to deliver on brand goals with real-time content and media optimization. Borne out of cultural powerhouse 72andSunny, Sundae is reinventing the agency model to deliver the real-time content and media optimization of a performance marketer paired with the strategy and service of a creative agency.
Specializes in: Saas, CPG
Pricing: 25-500K
Clients include: Calm, Crayola, BudLight, FaceMoji
Viral Nation helps both influencers develop their business and maintains relationships with a collection of companies and brands to secure ideal partnerships for every social campaign.  Their award-winning, full-service campaigns go beyond the post, with paid boosting, whitelisting, retargeting, and experiential capabilities. 
Specializes in: CPG, Fashion, SaaS
Pricing: Inquire through website
Clients include: M. Gemi, Minibar, Squarespace, Equinox
Village Marketing concepts campaigns and matches the most influential social media personalities to the right brands to create content that feels human. Their collective guides the entire creative process with community dialogue in mind. From content production to influencer events, the all-women team connects offline experiences to online communities in spaces designed for social.