The Software as a Service (SaaS) ecosystem is more crowded than ever. It includes various industries, such as retail, health, hospitality, non-profit, real estate, transportation, professional services & others. Building your Saas platform is the easy part. Today, the hardest part of scaling any SaaS platform is acquiring and retaining new customers over time. The SaaS market is booming and is expected to get even bigger in the coming years. According to FinancesOnline, the sector is seen to reach $623 billion by the year 2023 at a compound annual growth rate of 18%. Currently, SaaS represents the largest segment of the world market for public cloud services. However, with how the SaaS industry is expanding, it means that it will become increasingly challenging to break through the clutter. 
Marketing is hard. But what about marketing something that has no physical presence or something that it is constantly changing? SaaS marketing is a world of its own and requires the right set of skills to see success. Here are the top reasons why you need to hire a SaaS Marketing Agency immediately:
Save time and money

Align brand messaging and positioning

Get access to marketing automation software

Track and report relevant analytics

Expert lead generation
If you are looking to succeed in a growing competitive industry that is SaaS, you are going to need some help. Don't make the mistake of hiring a marketing agency that is lacking in the SaaS experience. The niche of your business is too small that only marketers with experience in SaaS can understand your product and skyrocket your marketing efforts. That's why we have compiled a list of the top 19 SaaS marketing agencies for 2021. 
NoGood
Roketto
Single Grain
BAMF Media
Deviate Labs
Directive
Bay Leaf Digital
Metric Theory
Ladder
Inturact
HookLead
SimpleTiger
Kraftblick
Digital Current
From The Future
Kalungi
Cobloom
Wallaroo Media
Earnest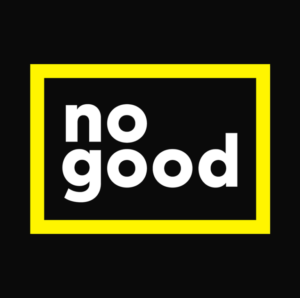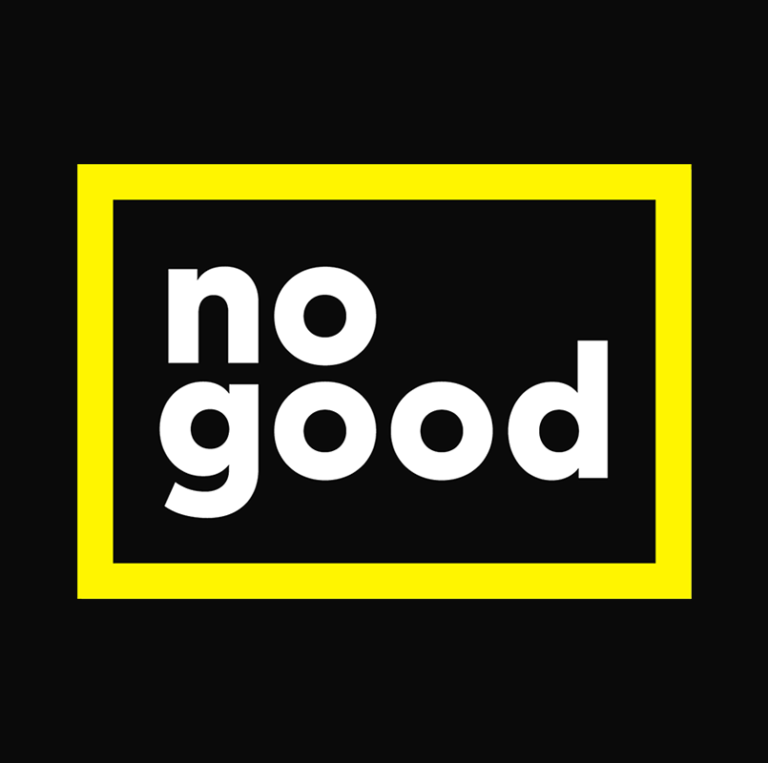 NoGood is not your traditional digital marketing agency. Its full-funnel approach to growth has helped grow and scale many SaaS companies. We help startups and enterprises unlock their full potential and grow through full-funnel rapid experimentation and true data-driven growth. NoGood was founded by tech executives who are highly allergic to marketing fluff and agency waste. We have years of experience with global brands like Amazon, Microsoft, Nike, and more, as well as start-ups that can back us up on this claim. Give us a chance to build a marketing plan for your business that will impact your entire marketing funnel and increase your revenue.
Type: Growth Hacking Agency
Location: New York City, NY
Team Size: 37 employees
Clients: Ghostery, Unioncrate, Upflex 
Case Studies:
Roketto is a leading Canadian inbound marketing and web design agency focused on providing scalable and sustainable growth to the companies they work with. Through a full-funnel approach, they help B2B SaaS companies greatly scale their reach, profits, and worth.
Type: Web Design & Inbound Marketing Agency
Location: Kelowna, BC
Team Size: 2-10 employees
Clients: The Garage Sale – Luxury Orchard Estate, Speedy Search, Align Ortho
Case Studies:

Single Grain brings energy and passion to every successful marketing they launch. They help their clients with everything from designing high-impact marketing funnels to PPC campaigns. Their focus is to bring your business's desired results. Their experienced marketing specialists help brands understand where and how their money is best spent, whether that's with social advertising or highly targeted search engine marketing. A few of the companies that they've helped grow include Airbnb, Crunchbase, and Alexa
Type: Full-Service Digital Agency
Location: Los Angeles, CA 
Team Size: 11-50 employees
Clients: Salesforce, Amazon, SEMRush
Case Studies: 
BAMF stands for badass marketers and founders. They help sales-driven companies turn cold outreach into warm leads through real conversations with ideal prospects, investors, or business partners. Their unique approach to accelerating business growth through email and LinkedIn prospecting combines human research, proprietary technology, and data-driven copywriting that's proven after sending 10-Million messages.
Type: Growth Hacking Agency
Location: Venice, CA
Team Size: 11-50 employees
Clients: Pioneer, Newchip, Mindvalley
Case Studies:
Founded by a rocket scientist and a Silicon Valley investment banker, Deviate Labs is a growth marketing consulting agency that has worked with companies ranging from bootstrapped startups to billion-dollar enterprises across every conceivable industry. Clients of theirs include venture-backed startups like Dollar Shave Club, a half dozen companies featured on ABC's reality TV show Shark Tank, a multi-billion dollar Korean conglomerate, among a wide range of others.
Type: Growth Marketing Agency
Location: Los Angeles, CA
Team Size: 11-50 employees
Clients: Talkroute, Lollaland, FollowUpThen
Case Studies:

Directive provides a true team-based approach. Their team covers multiple marketing disciplines and gets "economies of scale" benefits for over 70 SaaS companies. It is a next-gen performance marketing agency for SaaS companies. They partner with in-house marketing teams to ensure every SEO, PPC, and demand generation campaign launched is a real success.
Type: Performance Marketing
Location: Los Angeles, CA
Team Size: 51-99 employees
Clients: Vyond, Sumo Logic, Tokenex
Case Studies:

Bay Leaf Digital is a full-service SaaS Marketing Agency with a combined experience of more than 30 years working with large brands like Travelocity, Angie's List, and Citigroup. They believe there is gold in your SaaS analytics data, and they try to find insights that will help you grow your monthly recurring revenue (MRR). Their expertise spans web analytics, SEO, PPC, and content marketing.
Type: Full-Service Digital Marketing
Location: Bedford, TX
Team Size: 6-20 employees
Clients: Intuit, Angie's List, Kabbage
Case Studies:

Metric Theory is a performance digital marketing agency that has managed $275MM+ in ad spend for over 500 clients. They have experience working for B2B technology companies, direct-to-consumer brands, consumer app companies, major e-commerce sites, and fast-growing startups. They assign a specialized strategy team experienced in every client's specific industry so that they can deliver the best results every for every partner.
Type: Digital Marketing Agency
Location: San Francisco, CA
Team Size: 150 employees
Clients: GoFundMe, Lyft, Too Faced
Case Studies:

Ladder is an award-winning marketing agency that knows ROI-driven strategy inside and out, and they've helped 200+ companies from Y Combinator startups to the Fortune 500. They pride themselves on unlocking the power of data, their world-class marketing, and making the best divisions to reach your business's growth potential.
Type: Growth Marketing Agency
Location: New York City, NY
Team Size: 11-50 employees
Clients: Facebook, Criteo, Glider
Case Studies:

Inturact is a SaaS Consulting and integrated SaaS Marketing Agency. Their focus is to align their digital marketing with your sales objectives, using the latest technological solutions to expand your reach, retain more customers, and increase your revenue. Their team's specialties cover B2B SaaS Growth Consulting & Product Marketing, Inbound Marketing, Growth Hacking, Web Design & Development, Content Marketing, Graphic Design, Analytics Tracking & Setup, Data Analysis, and the entire SaaS Marketing Journey – everything you need to turn your product from an immovable object to an unstoppable force.
Type: Full-Service Marketing Agency
Location: Houston, TX
Team Size: 11-50 employees
Clients: Hellopeter, Keen, StealthSeminar
Case Studies:
HookLead creates proven marketing systems for SaaS companies looking to scale. They help technology companies increase leads and sales through proven digital marketing and high converting design. Their Scalable SaaS Growth Accelerator will give you a marketing funnel so that you can get a consistent flow of quality leads and a conversion machine to turn those leads into sales.
Type: Full-Service Digital Marketing
Location: Charleston, SC
Team Size: 6-20 employees
Clients: N/A
Case Studies: N/A

SimpleTiger makes SEO & Content Marketing simple for SaaS & software companies, from startups to enterprise, growing traffic, and increasing conversions through content strategy and promotion. Their focus on quality is why every employee, contractor, vendor, and software company that they use is of utmost quality, extensively vetted, and deemed to be the best of the best by their team experts. 
Type: SEO & Content Marketing Agency
Location: Sarasota, FL
Team Size: 6-20 employees
Clients: ContractWorks, Bidsketch, Segment
Case Studies:

Kraftblick is a digital marketing agency for tech companies, SaaS, and startups, who helps them gain more website visitors, free trial signups, and customers via Content Marketing, Search Engine Optimization (SEO) and Pay Per Click (PPC) advertising campaigns. Their team is specialized in helping software companies enhance their brand awareness and visibility so that they can get mentions on top-tier platforms like Forbes Magazine, The Next Web, etc.
Type: Digital Marketing Agency
Location: New York City, NY
Team Size: 11-50 employees
Clients: 3dcart, Zadarma, Magora Systems
Case Studies:

Digital Current is an award-winning SEO agency with expertise in all areas of digital marketing, including content marketing, link building, CRO, PPC, and more. This agency, with 17 years as an SEO services provider, has helped hundreds of companies achieve not just their SEO objectives, but their business goals. Their approach is well-rounded, looking at both front-and back-end SEO tactics for your business. Their SEO services are focused on providing you a competitive foundation in technical, on-page, and off-site SEO that leads you to higher and higher positions on the search engine results page (SERP).
Type: SEO Agency
Location: Mesa, AZ
Team Size: 10 employees
Clients: SpotSee, Syniverse, Build Direct
Case Studies:

FTF is a boutique marketing consultancy sent from the future to save clients from the boring, outdated, and ineffective strategies peddled by the average agency. They accomplish this through proven SEO and SEM tactics and by building their proprietary tools, they allow their customers to have a competitive edge in the market.
Type: Full-Service Digital Strategy Agency
Location: Philadelphia, PA
Team Size: 11-50 employees
Clients: Devo, KicksUS, La Colombe Coffee Roasters
Case Studies: 
Kalungi team helps B2B SaaS companies through every stage of marketing maturity. Their strategy concentrates on 4 foundational factors: Coach, Start, Scale, Profit. What distinguishes Kalungi is that while they only service a specific type of industry, they can take full marketing responsibilities and can do it all including competitive research, customer journey mapping, persona research, or even creating a podcast series for their clients.
Type: Full-Service Marketing Agency
Locations: Seattle, WA
Team Size: 11-50 employees
Clients: Performio, Percona, Utility Cloud
Case Studies:
Cobloom uses its experience, expertise, and insight to help SaaS companies take the guesswork out of growth. Their team has founded, bootstrapped, and sold a SaaS company, raised funding from private investors, generated tens of thousands of qualified, engaged leads, and helped SaaS companies scale their success to the next level.
Type: Growth Marketing Agency
Location: London, UK
Team Size: 2-9 employees
Clients: Scale
Case Studies:
Founded in 2009 as an SEO and content marketing agency, Wallaroo Media's team has extensive knowledge of digital marketing goals and strategies that they apply throughout their PPC marketing efforts. They are a premier digital marketing and advertising agency located in Utah, offering paid social ad design, creation, and targeting services for every size of business.
Type: Social Media Advertising Agency
Location: Provo, UT
Team Size: 11-50 employees
Clients: Acorns, Chatbooks, Zark
Case Studies:
This award-winning creative agency has offices in both London and New York. Earnest looks to solve the big questions for B2B companies in the marketplace. Their expertise extends to everything from brand strategy and design to content and influencer marketing. Earnest has worked with some big-name clients including Samsung, Mastercard, and Canon. They take a holistic approach to creativity and branding for their clients. The agency discovers what exactly makes each client special and takes these insights to create strong campaigns.
Type: B2B Marketing Agency
Location: London, UK
Team Size: 11-50 employees
Clients: Samsung, Vodafone, Mastercard
Case Studies:
All things considered, you now know the secret ingredient, the top 19 B2B SaaS marketing agencies, that will drive your business's growth. These marketing agencies can solve the marketing challenges for you and will leave you focused on the work you do best. However, we understand that choosing the best marketing agency is not an easy task. 
Here are some key points to help you choose the best marketing agency for you:
Define your marketing requirements

Check how the agency runs its business, and which metrics they value the most

Keep in mind that you always get what you pay for – low fees could also mean poor service.

Ask for testimonials so that you can see how they have helped other businesses similar to yours.

Do Your Research! – Ask a lot of questions and choose based on the results that they have brought in for their other customers!
If you have any questions about how to choose the best agency and what marketing metrics you pay attention to for your business, make sure you contact us here. See you around!